NFL Super Bowl Odds Post Week 4
October 1, 2019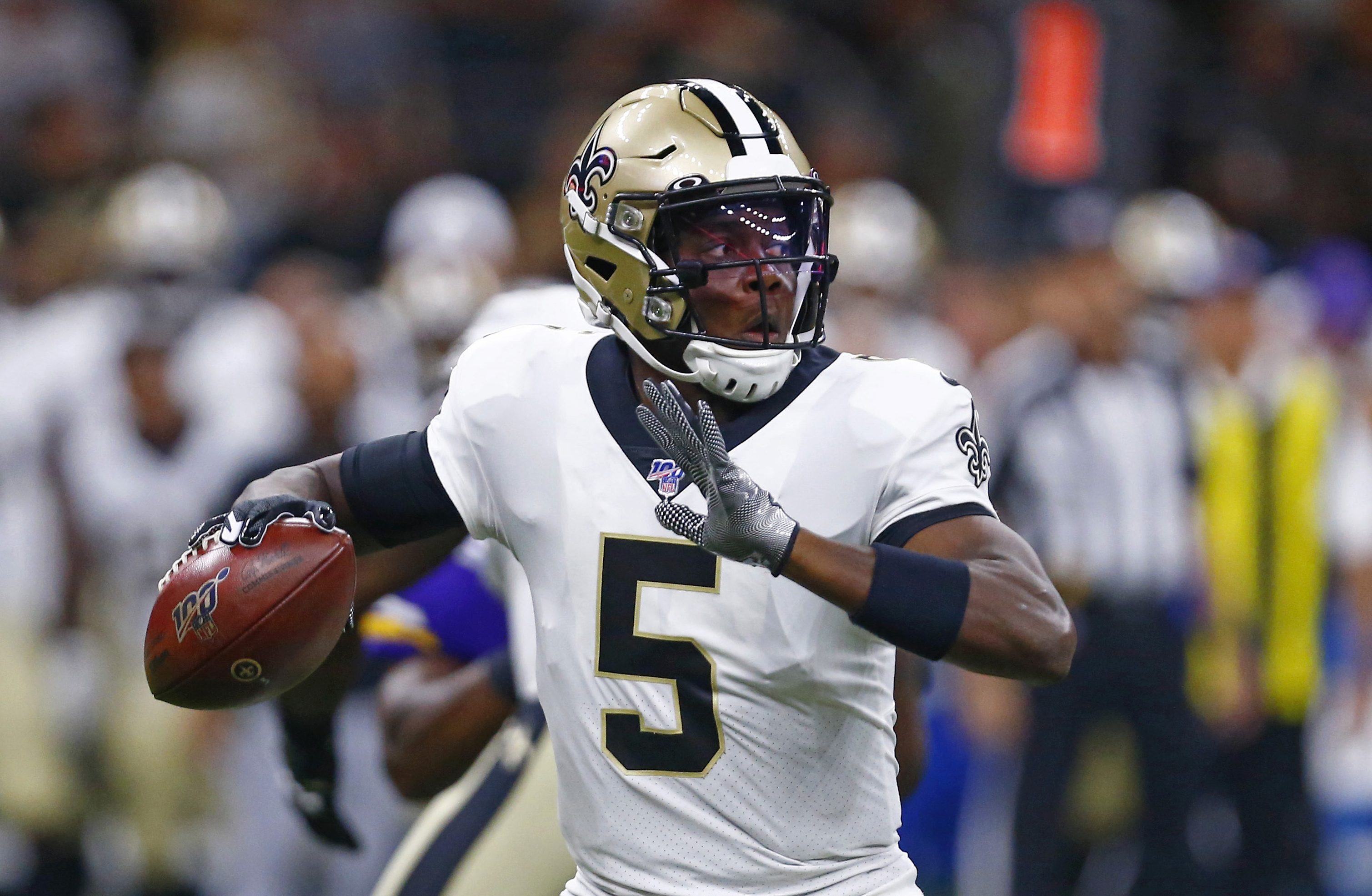 Week four of NFL action saw some interesting things happen. And these things affected the overall championship odds, as they should.
The Rams getting beat at home was an eyeopener for all the folks that had them repeating as NFC Champs. Tampa Bay came into town and played outstanding offense, for a change. The Bucs outlasted the Rams in what was the highest scoring game in Bucs history, 55-40.
New Orleans getting the win vs Dallas sans Drew Brees was a shock for many. Back-up QB Teddy Bridgewater was able to manage the team and secure the win, firmly establishing the Saints as a Super Bowl contender, with or without Brees. This win secures New Orleans as the number 3 overall spot on the Super Bowl betting odds (+1000)
Miami is still buried at the very bottom with twice as long odds as the next team in line, which in this case is the Redskins. The Dolphins, who are on a bye-week, will coincidentally play host to the Washington Redskins the following Sunday. There is no line on that game yet but industry insiders are saying it could be Skins favored by about a TD.
Check the web's best sportsbooks for updates to these odds
Current Super Champion Odds

| Team | Odds |
| --- | --- |
| New England Patriots | +350 |
| Kansas City Chiefs | +500 |
| New Orleans Saints | +1000 |
| Dallas Cowboys | +1200 |
| Philadelphia Eagles | +1200 |
| Chicago Bears | +1600 |
| Green Bay Packers | +1600 |
| Los Angeles Rams | +1600 |
| Cleveland Browns | +2200 |
| San Francisco 49ers | +2200 |
| Seattle Seahawks | +2500 |
| Los Angeles Chargers | +2800 |
| Baltimore Ravens | +3300 |
| Carolina Panthers | +3300 |
| Minnesota Vikings | +3300 |
| Detroit Lions | +4000 |
| Houston Texans | +4000 |
| Jacksonville Jaguars | +4000 |
| Buffalo Bills | +5000 |
| Pittsburgh Steelers | +5000 |
| Tampa Bay Buccaneers | +5000 |
| Tennessee Titans | +5000 |
| Atlanta Falcons | +6600 |
| New York Giants | +6600 |
| Indianapolis Colts | +8000 |
| Raiders | +10000 |
| Arizona Cardinals | +50000 |
| New York Jets | +50000 |
| Cincinnati Bengals | +100000 |
| Denver Broncos | +100000 |
| Washington Redskins | +100000 |
| Miami Dolphins | +200000 |