NFL 2020 Top Draft Pick Odds – Dolphins Favored – Duh
October 2, 2019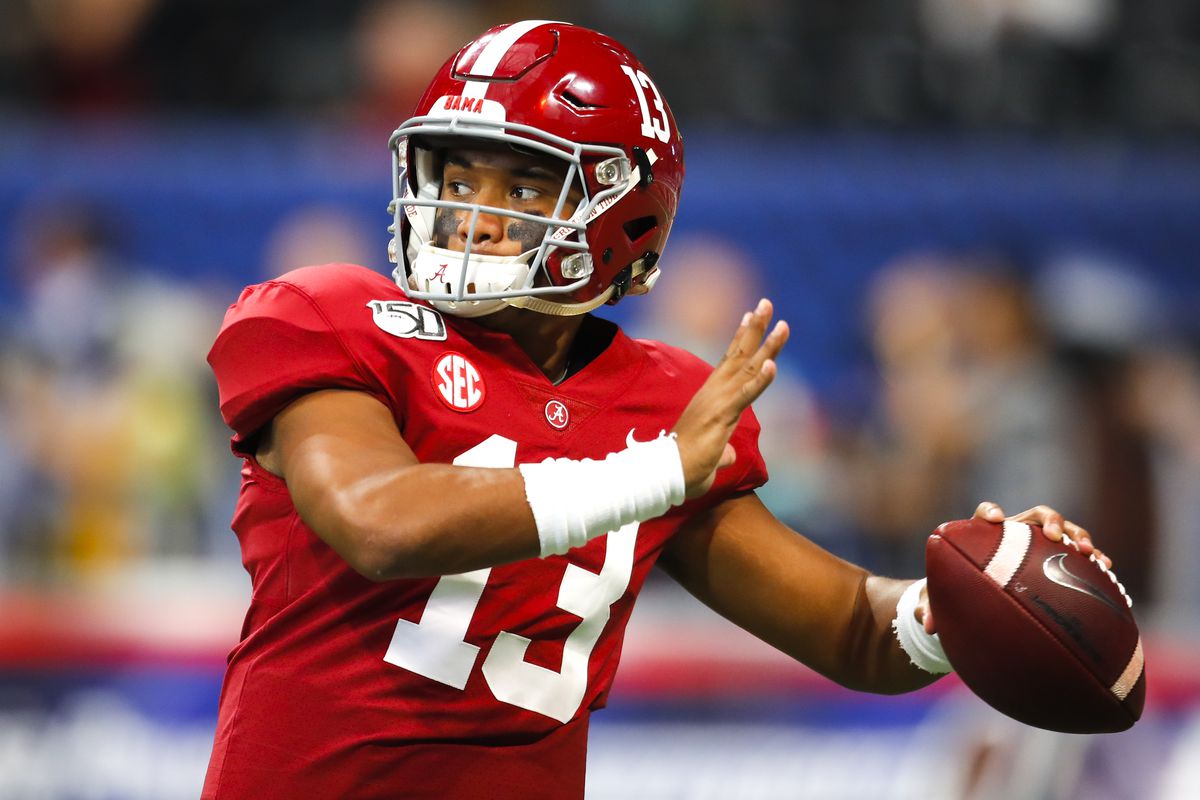 We have all been hearing about "tanking for Tua", the idea that the Miami Dolphins have purposely constructed a team to lose as many game necessary to secure the top draft pick in next season's draft (probably Tua Tagovailoa from Alabama). There is plenty of evidence that the Miami Dolphins have done just that.
But all their efforts may be in vain. It is true that Miami may be the only team to start this season with the purpose to tank. But there are several other teams with the same exact win-loss record that they have after four weeks of play.
The NY Jets are 0-3 at the moment. They haven't fared well at all this season. After losing their starting QB, the team seems to be rudderless. The QB will be back and the Jets will win several ballgames this year.
The Denver Broncos are 0-4. I actually feel sorry for the Broncos. Their fans are good fans and they have filled up the stadium this year only to see Denver blow a lead in the fourth quarter. The Broncos are good enough to where I don't think the Dolphins need to worry about them competing for the first draft pick (sounds weird even saying that).
The Cincinnati Bengals. Wow. They are bad. The Bungles are also 0-4 and have no excuses really. They have most of their starters in there. They just cannot compete. I do think the Bengals are good enough to get 3 or 4 wins this year however. Miami shouldn't worry about them.
The Washington Redskins are bad. Really bad. So much so that the head coach is basically burning his tookus o the hot seat. He is odds on favorite to get fired. They are 0-4 and allow twice as many point to be scored on them than they score. Still I can see Washington pulling of a couple wins. Miami may end up being 0-16 this year.
The Arizona Cardinals are 0-3-1. Technically they already have a leg up on the other four teams mentioned above by simply having a tie on their record. The Cardinals are in a classic rebuild mode right now. Even still they should be able to secure several wins.
With all that said the Miami Dolphins are by far the worst team in the league and perhaps they may have been a little overzealous when blowing up this squad. They are heavily favored to get the number one overall pick at BetOnline Sportsbook.
Odds to Get #1 Draft Picks 2020 (Excludes Trades)
Dolphins +125
Redskins +250
Jets +500
Bengals +500
Cardinals +600
Broncos +750
Falcons +1000