WEEK 6 NCAAF Predictions: Utah State Aggies vs. LSU Tigers
October 4, 2019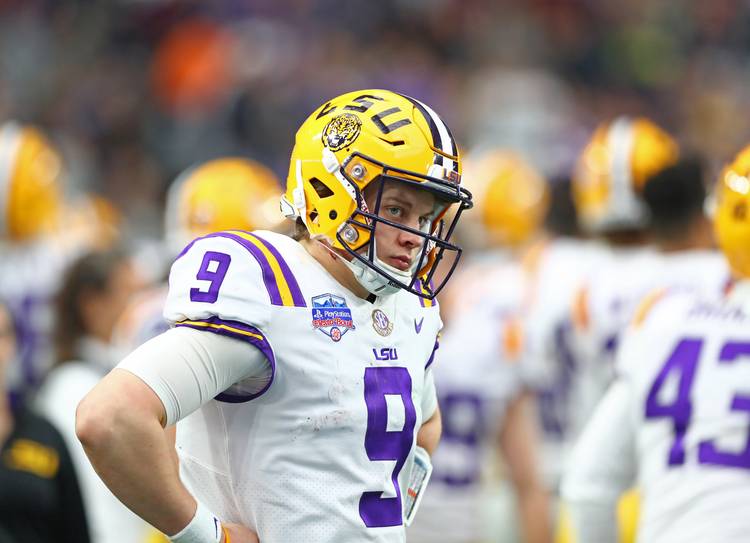 Week 6 of college football is here and we have a ton of games coming up that could make it on our watch list, but on our picks list for our betting cards as well. 
Let's take a look at the odds from a few of the best sportsbooks and find a couple of games that hold value for us this Saturday.
Utah State @ Louisiana State -27.5
LSU is undefeated and they are trying to make a case against Alabama and Georgia for a berth in the college football playoffs. The LSU offense is rolling, averaging 57.75 points per game. However, two of their four victories so far were tune-up games, Georgia Southern and NW State, which Ed Orgeron's team won 55-3 and 65-14 respectively.
This is as good as it gets.

The Tigers are rolling. It's Saturday in Baton Rouge.
Let's have some fun! pic.twitter.com/VaHWKV3GKU

— LSU Football (@LSUfootball) October 3, 2019
But Texas gave the Tigers a challenge, and Vanderbilt, the bottom dredge of the SEC was able to put up 38 points on the Tigers as well. So, their defense does have some gaps in it. 
Utah State is tougher than they appear. They gave No. 22, Wake Forest a run for their money and are 2-0 in the conference. They have momentum and are chomping at the bit to step up to the challenge of proving their mettle against a tough SEC squad.
The Defensive Stats
Utah State Defense: 20.7 points per game

LSU Defense: 23.25 points per game

Utah State Rushing Yards Allowed: 125.7

LSU Rushing Yards Allowed: 96.5

Utah State Passing Yards Allowed: 279

LSU Passing Yards Allowed 223.5

Utah State Yards Per Play: 4.65

LSU Yards Per Play: 4.71
The Offensive Stats
Utah State Offense: 40 points per game

LSU Offense: 57.75 points per game

Utah State Rushing Yards: 195.7 

LSU Rushing Yards: 131.75

Utah State Passing Yards: 367

LSU Passing Yards: 431.75

Utah State Yards Per Play: 7.03

LSU Yards Per Play: 7.99
Both of these teams have potent offenses and at first glance, we might want to take the OVER 73 points. But it's going to be 93 degrees in Baton Rouge with a minimum humidity in the 50% range. But they are calling for rain on Saturday, so we could be hanging around in the 80-90 percent range. Over in Utah, the weather is in the 50s and it's dry. The heat and humidity is going to be a killer on the Aggies. When I saw the 27.5 point spread, I immediately wanted to jump on Utah State to get the backdoor cover, but then saw the forecast and decided that it was too risky; their defense could just fall apart late in the game. 
That said, it's going to be hot, even for LSU. So, we could see some sluggish play and if it rains … the hot, wet field could be quite slick. So, there is some serious value on the UNDER 73.5 line. It's going to be hot, humid, and perhaps even wet. There will be some serious scoring early. But then it should slow down as the weather takes it's toll.
Prediction: UNDER 73.5