NFL Week 6 Point Spreads
October 7, 2019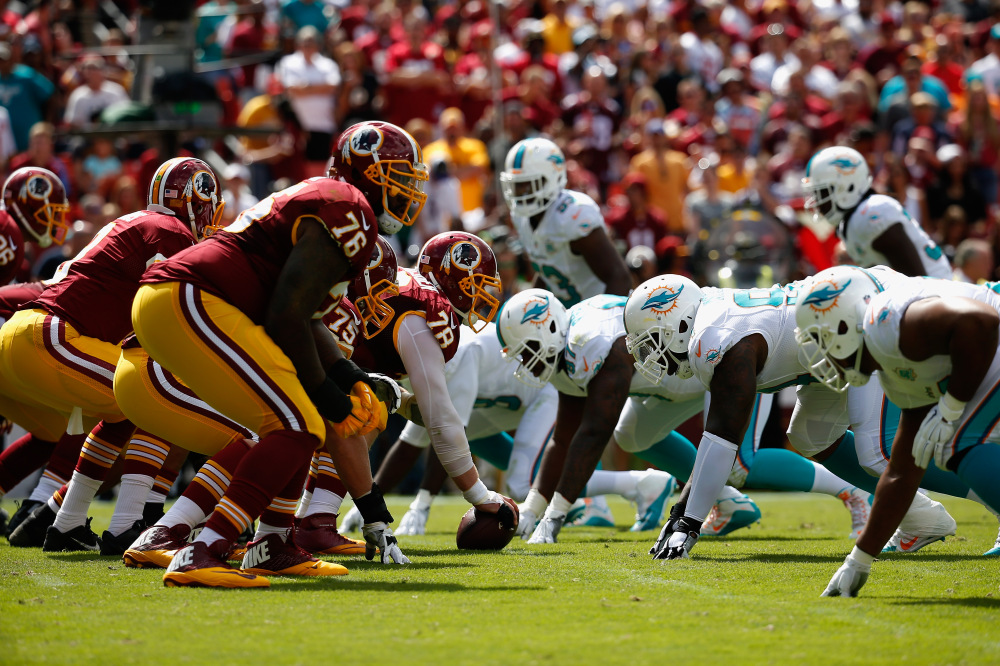 Its never too early to have a gander at the upcoming week's NFL games. And while you are at it, why not check out those point spreads too?
We will update these lines throughout the week. You can also go over to sbaodds.com
Some of the more interesting match ups this coming week are: Houston at KC, Saints at Jags, Eagles at Vikings, and Lions at Packers.
You can pretty much guess that the public will launch all over Patriots right off the bat and bet against any team that is terrible, like the Jets +8.5 vs Dallas. But wait, there's a problem. What is the public to do when two of the worst teams play each other? Miami hosts Washington this Sunday. (John Q. Public head explodes).
Some people are calling Redskins at Dolphins the Tua Bowl. LOL. Who knows, maybe it will be exciting.
| Date | Time (ET) | Away Team | Home Team | Totals |
| --- | --- | --- | --- | --- |
| Thu Oct 10 | 8:20 pm | New York Giants +16.5 | New England Patriots -16.5 | 43 |
| Sun Oct 13 | 9:30 am | Carolina Panthers -2 | Tampa Bay Buccaneers +2 | 48 |
| | 1:00 pm | Cincinnati Bengals +11 | Baltimore Ravens -11 | 48 |
| | 1:00 pm | Houston Texans +5 | Kansas City Chiefs -5 | 55.5 |
| | 1:00 pm | New Orleans Saints +1.5 | Jacksonville Jaguars -1.5 | 44 |
| | 1:00 pm | Philadelphia Eagles +3 | Minnesota Vikings -3 | 43.5 |
| | 1:00 pm | Seattle Seahawks -1.5 | Cleveland Browns +1.5 | 47 |
| | 1:00 pm | Washington Redskins -3.5 | Miami Dolphins +3.5 | 41.5 |
| | 4:05 pm | Atlanta Falcons-2 | Arizona Cardinals +2 | 52 |
| | 4:05 pm | San Francisco 49ers +3.5 | Los Angeles Rams -3.5 | 50.5 |
| | 4:25 pm | Dallas Cowboys -8.5 | New York Jets +8.5 | 43.5 |
| | 4:25 pm | Tennessee Titans +2.5 | Denver Broncos -2.5 | 39 |
| | 8:20 pm | Pittsburgh Steelers +7 | Los Angeles Chargers -7 | 41.5 |
| Mon Oct 14 | 8:15 pm | Detroit Lions +4.5 | Green Bay Packers -4.5 | 46.5 |
Bye: Buffalo, Chicago, Indianapolis, Oakland