Odds on Next Redskins Coach
October 8, 2019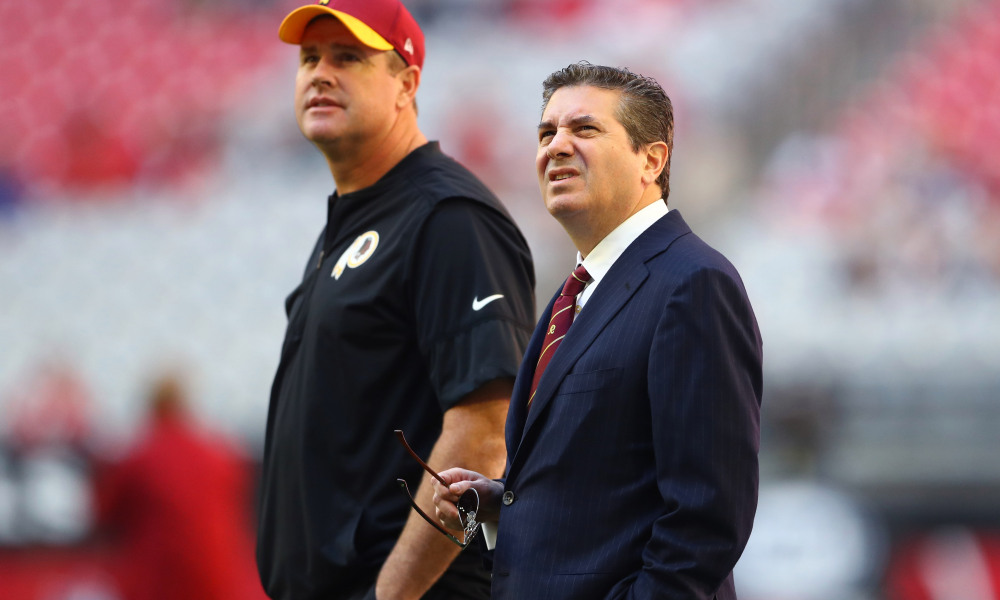 Early Monday morning, real early, Dan Snyder called Jay Gruden in for a meeting. The writing was on the walls. The Redskins had lost 11 of their last 12 ball games dating back to last year. Dan Snyder informed Jay Gruden that he was fired.
For odds on next NFL Head Coach to be Fired Click or Tap Here
Whenever a team fires a head coach in season like this, it isn't because they have a guy waiting in the wings that they want to promote. It is because things are so bad they want the guy out… Now.
The Redskins named Bill Callahan interim Head Coach. Yes, that Bill Callahan. The one who tanked the Nebraska program. The one who got blown out in Super Bowl 37 by Jay Gruden's brother, Jon.
Bill Callahan hasn't head much luck as a head coach. But here he is. I don't think they will stay with Bill as HC.
So, here are the odds on the next official Washington Redskins head coach.
Eric Bieniemy 5-2
Byron Leftwich 3-1
Mike Pettine 7-2
Todd Bowles 4-1
Greg Olson 5-1
Josh McDaniels 8-1
Kevin O'Connell 10-1
Mike Tomlin 12-1
Jim Caldwell 15-1
Mike McCarthy 15-1