NFL MVP Odds
October 15, 2019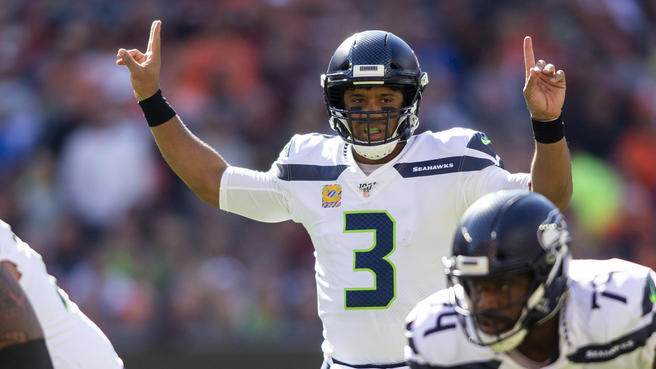 The season is 6 weeks in and some players have shown themselves to be head and shoulders above the rest.
Right now there are 8 players that are in serious contention for the award. In this article we will go over each player and their current season achievements.
Lamar Jackson, QB – Baltimore Ravens – Odds (+1800)
The run and shoot QB has lead his team to a 4-2 record. He has thrown for 1,507 yards with 11 Td's and only 5 picks. Jackson also has amassed 460 yards rushing with two TD's.
Tom Brady, QB – New England Patriots – Odds (+1200)
The Hall of Fame passer has lead his team to an undefeated 6-0 record. This year he has 1,743 passing with 10 TD's and only three int's. He had a couple rushing TD's in his last game out.
Jimmy Garoppolo, QB – S.F. 49ers – Odds (+1200)
Jimmy is having his best year yet. His team is an NFC leading 5-0. He has thrown for 1,163 yards with 7 TD's and 5 picks. His stats may not be mind blowing but he is leading a team that hasn't been beat.
Deshaun Watson, QB – Houston Texans – Odds (+900)
Watson's Texans are off to a 4-2 start. They just defeated the team that was favored to win the AFC this past weekend (K.C.). He has thrown for 1.644 yards with 12 TD's and only three picks.
Christian McCaffrey, RB – Carolina Panthers – Odds (+900)
This guys is killing it this year. Besides being the MVP candidate, he is fantasy football's top scorer. He has rushed for 618 yards with 7 TD's. He has also caught 35 balls for 305 yards and 2 TD's. This bet is probably the best value on the board. 9/1 odds for a guy who may set some records.
Aaron Rodgers, QB – Green Bay Packers – Odds (+900)
The guy pulled off another heroic win last night, albeit with the help of some very bad referee work. He has thrown for 1,590 yards and 8 TD's with just 2 INT's.
Patrick Mahomes, QB – Kansas City Chiefs – Odds (+250)
Last year's MVP is playing well this year. His throwing stats are video-game-like. He has thrown for 2,104 yards with 14 TD's and only one INT. He has another 80 yards rushing. The Chiefs are 3-3.
Russell Wilson, QB – Seattle Seahawks – Odds (+160)
Seattle's signal caller is already a Super Bowl champ. Can he add an MVP trophy to that case? He has thrown for 1,704 yards with 14 touchdowns and zero interceptions. He has rushed for another 151 yards and three TD's. The Seahawks are 5-1.
You can bet the MVP odds at most any top online sportsbook.