Clemson Still Favored to Win it All Despite Dropping in Polls
October 21, 2019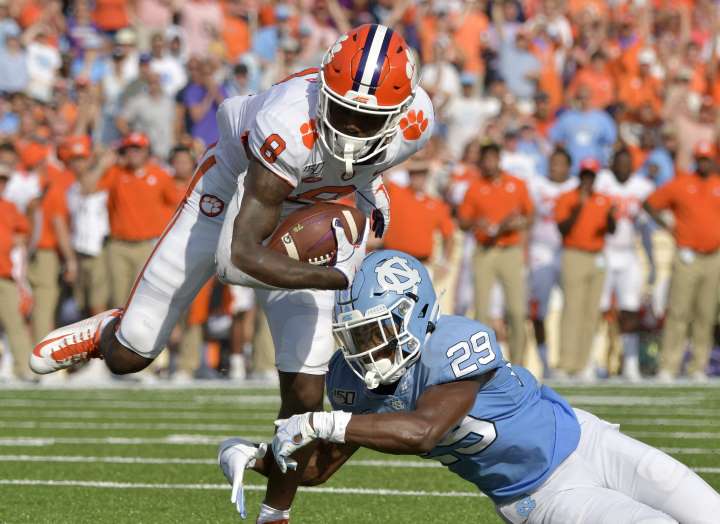 The Clemson Tigers are undefeated at 7-0. They started the season ranked #1 and held that position for multiple weeks until they ran into some trouble in their conference. The University of North Carolina football team laid it all on the field one afternoon and came within a 2 pt conversion of the beating then-number-1 ranked Clemson Tigers.
The pollsters love this type of thing because they get to shake it up a bit. You don't have to lose to be dropped in ranking, just not win very convincingly.
Clemson dropped to #3 in the coaches poll and yesterday they were leap-frogged by Ohio State. Clemson now sits at #4 on the coach's poll. Coaches polls don't affect betting odds however and Clemson has regained the sole number 1 spot on the odds chart. They are +250 to win it all (meaning you risk $100 and if they win you get paid $250 plus your risked money back).
This years top five teams are more impressive than recent years. I believe that any one of them could win it all. Ohio State +450 has value in my mind.
Anyway here are the updated college football championship odds from top online sportsbooks:
| Team | Odds |
| --- | --- |
| Clemson | +250 |
| Alabama | +300 |
| Ohio State | +450 |
| LSU | +500 |
| Oklahoma | +600 |
| Georgia | +1400 |
| Penn State | +2000 |
| Oregon | +3300 |
| Auburn | +5000 |
| Florida | +5000 |
| Wisconsin | +5000 |
| Utah | +6600 |
| Baylor | +8000 |
| Notre Dame | +8000 |
| Minnesota | +10000 |
| Texas | +10000 |
| Iowa | +15000 |
| SMU | +25000 |
| Texas A&M | +25000 |
| Appalachian State | +50000 |
| Cincinnati | +50000 |