Michigan State vs Penn State Free Pick
October 23, 2019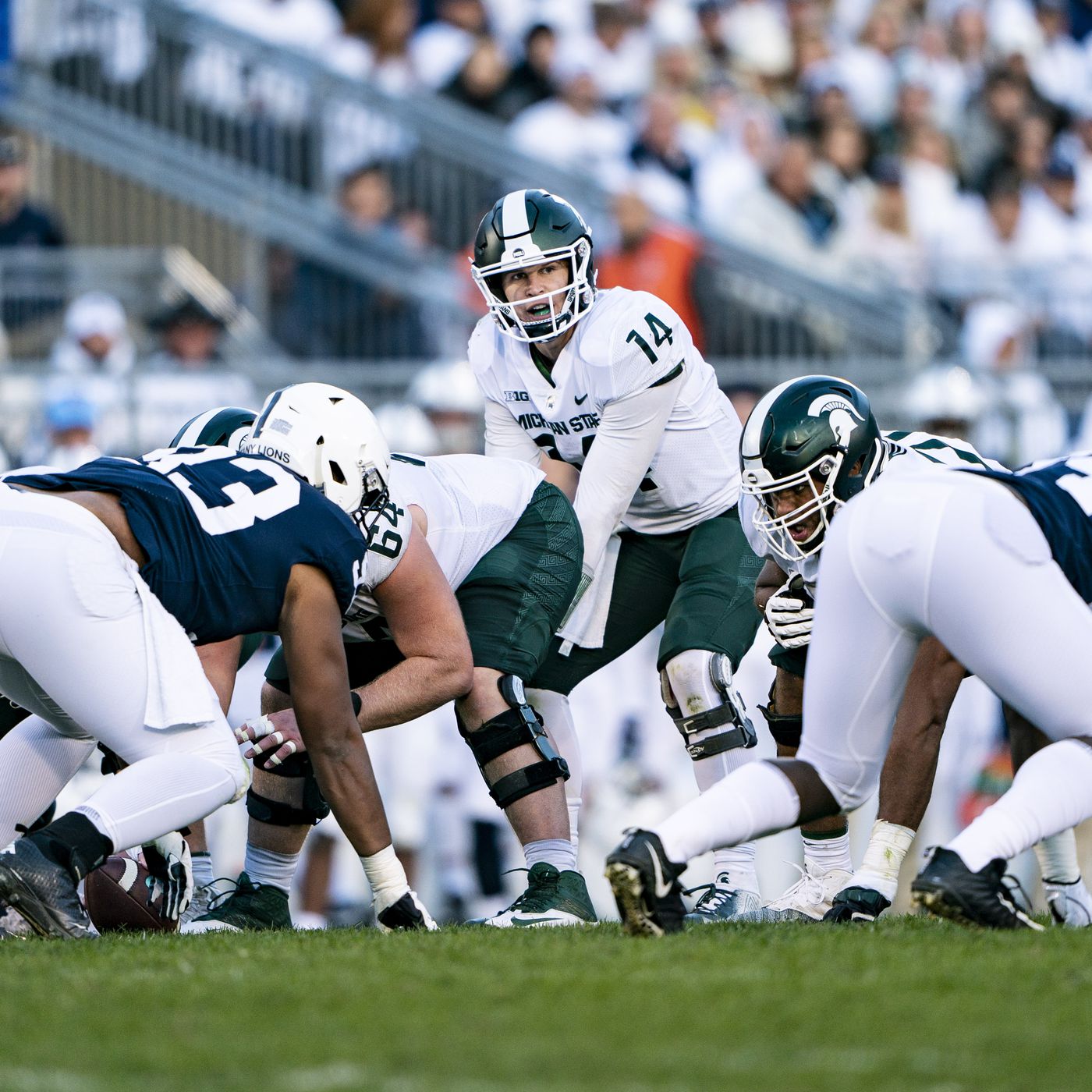 Big Ten rivals Michigan State Spartans and the Penn State Nittany Lions square off on Saturday at 3:30 pm EST. The game will be featured on ABC Network.
The point spread currently shows that Penn State is -6.5 points and the total is 44.5 points. I can tell you just by the over-under alone they are expecting a slug-fest.
Looking at both teams, it is evident that Penn State is clearly the better team and having the much better year. They are 7-0 and ranked 6th in the country. They average 40 PPG on offense and only allow 10 PPG. Michigan State, on the other hand is 4-3 SU, allows 20 PPG and only scores 23.86 PPG. This should be an easy smack down for Penn State, right? Not-so-fast.
When these two teams get together, it usually ends up being tough-sledding for both sides. Last year in this game, Penn State was 4-1, ranked #17 and hosting the 4-2 Spartans. Michigan State went on to win at Happy Valley 21-17.
Michigan State has actually won both of its last two meetings against Penn State. Michigan State is 4-2 SU & ATS in its last 6 games at home vs Penn State. 70% of the public money is currently on the Nittany Lions. This fact also makes MSU an ATP (against-the-public) type play in that it is mainstream and clearly lopsided on the action.
Both teams throw for about 250 YPG. The difference is the ground game. PSU averages 178 YPG rushing whereas MSU only averages 117. You can bet that Michigan State will be keying on the run in this game.
The weather report has Saturday being a chilly day with a 25% chance of rain.
Penn State has struggled against a few teams this year and pulled out the narrow victory. They beat Pitt 17-10 and Iowa 17-12. It may very well be a similar situation with Sparty. As much as I hate betting against PSU, this is one where I have to take the home dogs and hope for the close game or out right win. All the numbers seem to point in that direction.