Week 9 NFL Point Spreads
October 28, 2019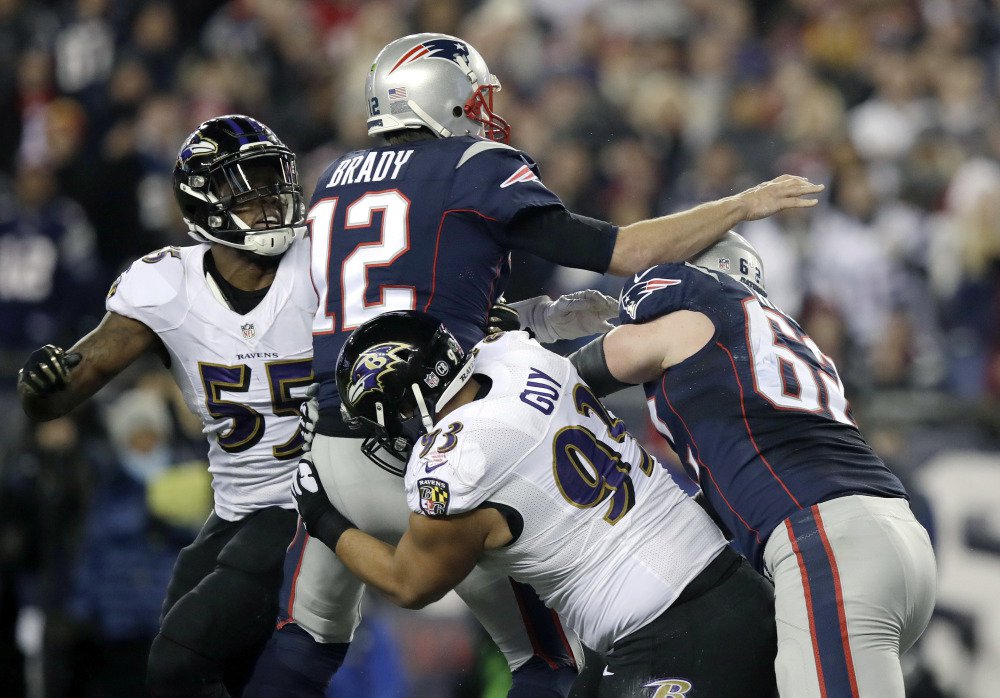 Week 8 was an exciting affair. There several really close games and then there were some surprising blowouts.
Nobody expected to see the Carolina Panthers, who were 4-2 heading into week 8, get absolutely demolished by the 49ers. They say that that is the most points scored by the Niners since 1993.
Some very intriguing match-ups for week 9. Houston vs Jax should be very competitive. This game is being played in London. It wil be the last of the London games for the year.
Packers at Chargers is an interesting matchup. Packers are favored by a field goal. You never know which Chargers team is going to show up.
Finally, New England at Baltimore is probably the game of the week. The game wil be featured on Sunday Night Football and top sportsbooks have the Patriots favored by a little over a FG. Will this be Tom Brady and company's first loss of the season? This seems like the perfects scenario for that to happen.
| Date | Time (ET) | Away Team | Home Team | Total |
| --- | --- | --- | --- | --- |
| Thu Oct 31 | 8:20 pm | San Francisco 49ers -9.5 | Arizona Cardinals +9.5 | 42.5 |
| Sun Nov 3 | 9:30 am | Houston Texans -1.5 | *Jacksonville Jaguars +1.5 | 47 |
| | 1:00 pm | Chicago Bears +5 | Philadelphia Eagles -5 | 43.5 |
| | 1:00 pm | Indianapolis Colts +1 | Pittsburgh Steelers -1 | 42.5 |
| | 1:00 pm | Minnesota Vikings OFF | Kansas City Chiefs OFF | OFF |
| | 1:00 pm | New York Jets -3 | Miami Dolphins +3 | 41.5 |
| | 1:00 pm | Tennessee Titans +3.5 | Carolina Panthers -3.5 | 41 |
| | 1:00 pm | Washington Redskins +10 | Buffalo Bills -10 | 36.5 |
| | 4:05 pm | Detroit Lions +2 | Oakland Raiders -2 | 51 |
| | 4:05 pm | Tampa Bay Buccaneers +6.5 | Seattle Seahawks -6.5 | 51.5 |
| | 4:25 pm | Cleveland Browns +1.5 | Denver Broncos -1.5 | 39 |
| | 4:25 pm | Green Bay Packers -3 | Los Angeles Chargers +3 | 46.5 |
| | 8:20 pm | New England Patriots -3 | Baltimore Ravens +3 | 44.5 |
| Mon Nov 4 | 8:15 pm | Dallas Cowboys -7 | New York Giants +7 | 48 |
Game being played in London.
Bye week: Atlanta, Cincinnati, Los Angeles, New Orleans