NFL Week 10 Point Spreads and Early Leans
November 4, 2019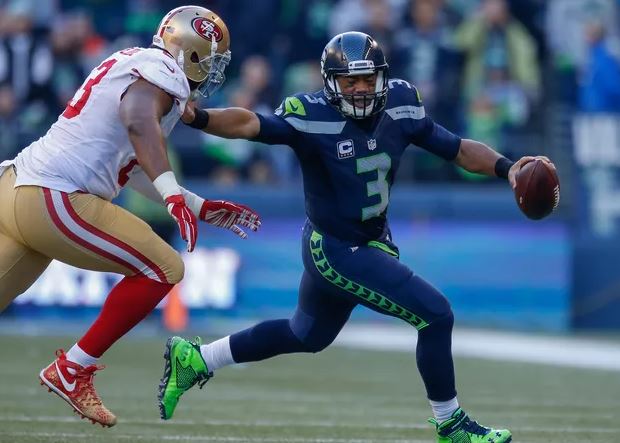 Season nine was much more exciting than other recent weeks. There were a lot of games that came down to the last drive, a made or missed FG and an overtime TD drive.
Word from the sportsbooks is that they did very well for themselves. This is thanks to the Packers getting beat by the Chargers and the Patriots getting beat by the Ravens.
The Ravens vs. Patriots game was the single most bet game of the entire season thus far. There was lopsided action on the Patriots at every sportsbook we talked to. The books made a big profit.
With that in mind the sportsbook spreads for week 10 of NFL action are live. Below, we have listed the games, spreads, totals and which way we are leaning on the game right out of the gate.
| Date | Time (ET) | Away Team | Home Team | Total | Early Leans |
| --- | --- | --- | --- | --- | --- |
| Thu Nov 7 | 8:20 pm | Chargers -1 | Raiders +1 | 48 | Raiders |
| Sun Nov 10 | 1:00 pm | Cardinals +4 | Buccaneers -4 | 52.5 | Bucs |
| | 1:00 pm | Falcons +12.5 | Saints -12.5 | 51 | Falcons |
| | 1:00 pm | Ravens -10 | Bengals +10 | 45 | None |
| | 1:00 pm | Bills +2 | Browns -2 | 40.5 | Cleveland |
| | 1:00 pm | Lions 2.5 | Bears -2.5 | 42.5 | Bears |
| | 1:00 pm | Chiefs OFF | Titans OFF | OFF | None |
| | 1:00 pm | Giants OFF | Jets OFF | OFF | OFF |
| | 4:05 pm | Dolphins +10.5 | Colts -10.5 | 44 | Colts |
| | 4:25 pm | Panthers +5.5 | Packers -5.5 | 47.5 | None |
| | 4:25 pm | Rams -4 | Steelers +4 | 45 | Rams |
| | 8:20 pm | Vikings OFF | Cowboys OFF | OFF | OFF |
| Mon Nov 11 | 8:15 pm | Seahawks +6 | 49ers -6 | 45.5 | None |