Raiders versus Chargers Free Pick
November 4, 2019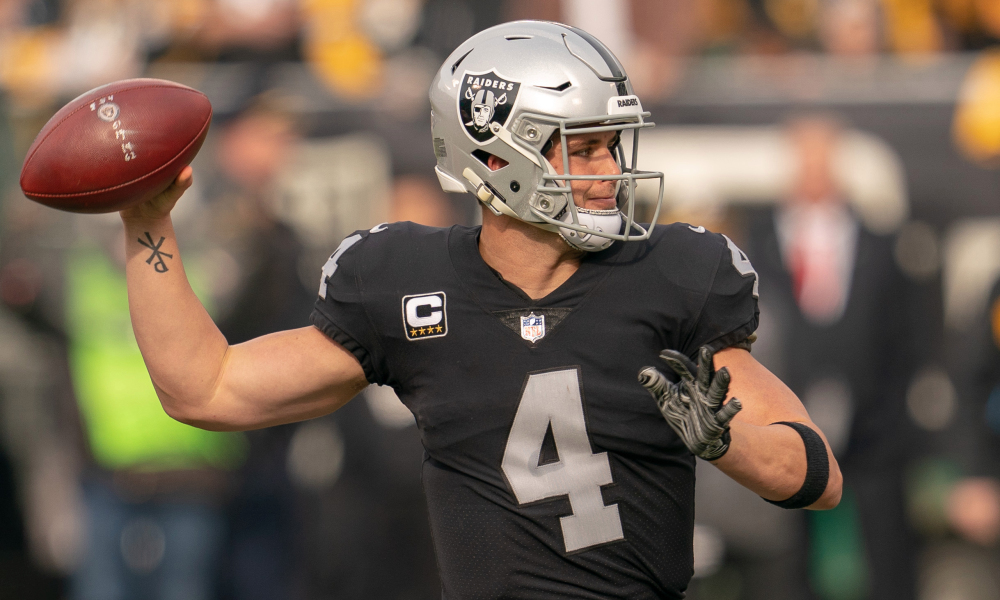 Thursday night football has a good AFC West match-up between the Oakland Raiders and the L.A. Chargers. The point spread currently has Oakland -1 point and the total is 48 points.
Home field advantage definitely means something in this game. Besides having the fanatic Raiders fans and "The Black Hole", the Raiders own a 3-1 against the spread mark at home. The Chargers are 2-2 ATS away. Advantage Raiders.
Chucky has been rebuilding the Raiders and his progress has really showed. The Raiders overall are 4-4. This is a team that had 4 wins total all of last year. Unfortunately the offense vs. defense splits aren't that great for Oakland. They score about 22 PPG and allow 27 PPG. The Chargers on the other hand score only 20 PPG but their defense allows only 18 PPG. Advantage Chargers.
The Chargers get it done with their passing game as old veteran Phillip Rivers passes for 285 YPG. The Raiders allow almost 300 yards per game passing so you should see Rivers get a solid 300+ yard plus game here. Advantage Chargers.
The Raiders can run the ball. Their running back Josh Jacobs is having a tremendous rookie year and he is being mentioned as rookie of the year favorite. Oakland runs for 136 YPG. The Chargers allow 115 YPG rushing so you should see Jacobs get his 100 yards. The Chargers only average a paltry 79 rushing YPG. Advantage Raiders.
So, which Chargers team do we see? That is the real question. Do we see the one that just beat the 7-1 Packers? Or do we see the Chargers team that lost to the Broncos in L.A.? Every NFL fan knows that the Chargers get hot at some point in the season. Is this that point? It's hard to tell.
Here are some head to head stats:
Oakland is 6-1 ATS in its last 7 games at home
Oakland is 5-1 SU in its last 6 games at home
but
Oakland is 1-6 ATS in its last 7 games when playing LA Chargers
Oakland is 4-11 SU in its last 15 games when playing at home against LA Chargers
LA Chargers are 4-1 SU in its last 5 games when playing Oakland
We are going to roll the dice on the Chargers getting hot here. They have a good defense. They have the trends all going their way. The Raiders are still very young (One of highest rookie counts in NFL). This should be a competitive game but we are thinking the Chargers edge out the Raiders here. The deciding factor is the Chargers defense. Everything else balances out. Since the line at sportsbooks currently have the Raiders favored, all you need is a Chargers win, the point spread will be irrelevant.