Heisman Odds: Joe Burrow Now Heavy Favorite
November 11, 2019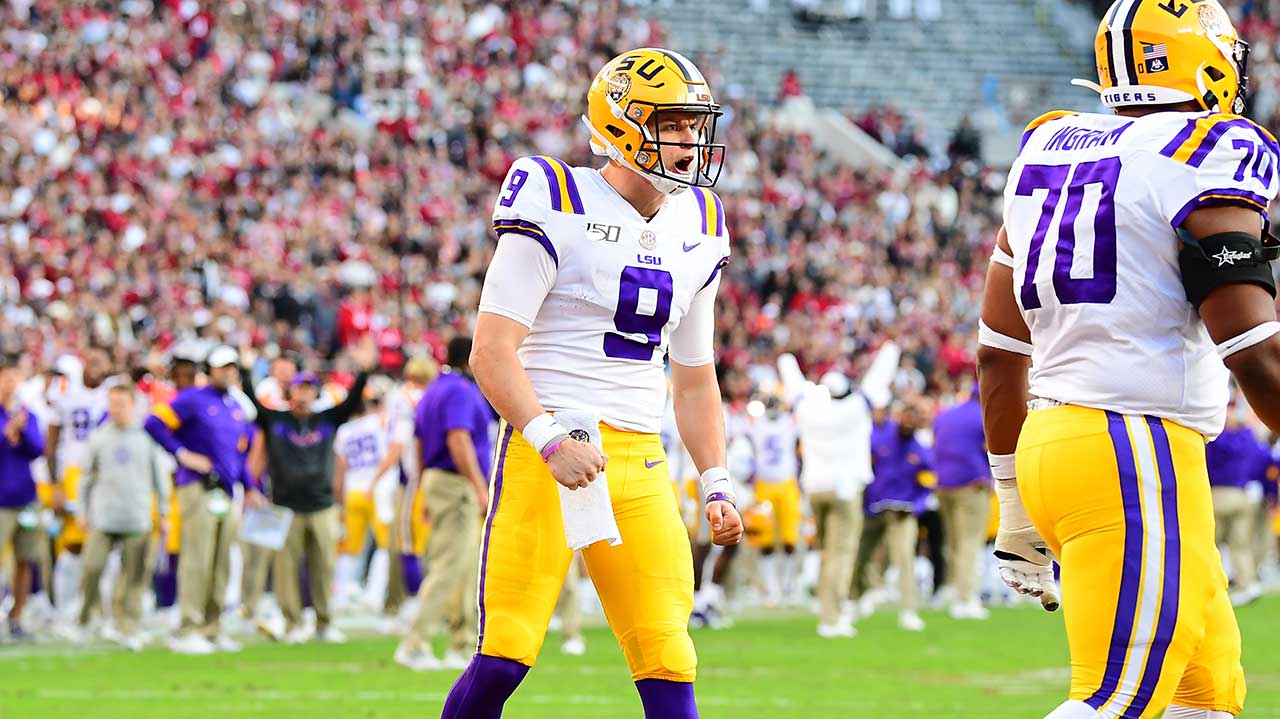 The past Saturday really put the stamp of approval on QB Joe Burrow for many Heisman voters. And why wouldn't it? The LSU signal caller went head to head with the #2 prospect on the Heisman odds and put on a show.
Joe Burrow's stat line against one of the best teams in the country was insane. He went 33/39 for 393 yards and 3 TD's. He had zero interceptions. He also rushed 14 times for 64 yards.
On Alabama's side of the ball, Tua Tagovailoa had a very good day too, stat wise. But his team lost in the effort. Tua went 21/40 for 418 yards and 4 TD's. He had one int. He rushed for -5 yards. His ankle has not fully healed, obviously.
Joe Burrow has formally moved himself into the #1 overall spot as a Heisman favorite. Here are the current sportsbook odds:
Joe Burrow -500
Jalen Hurts +1000
Justin Fields +1000
Tua Tagovailoa +1000