Colin Kaepernick Next Team Odds
November 13, 2019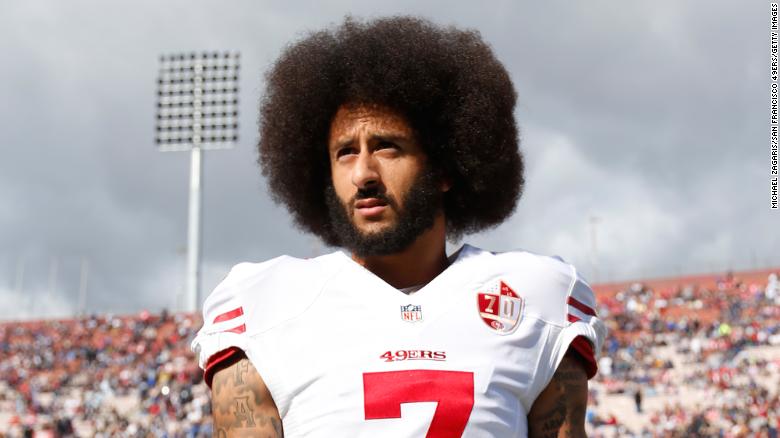 You may have heard by now that the NFL is bending over backwards to improve their image after the entire Colin Kaepernick debacle. The league was sued by Colin Kaepernick and settled with him out of court. Now they want to prove that there is no conspiracy against him and to do that, they are conspiring with him to get him a job. I know, its weird. And desperate.
The NFL is hosting a show-of-skills event where Colin Kaepernick will throw the ball and run around. NFL teams have been invited to scout the event in the hopes that one of them will offer him a job. It wouldn't be surprising if there are some backroom dealing to ensure that he gets one.
I'm just getting word from my representatives that the NFL league office reached out to them about a workout in Atlanta on Saturday. I've been in shape and ready for this for 3 years, can't wait to see the head coaches and GMs on Saturday.

— Colin Kaepernick (@Kaepernick7) November 13, 2019
Anyway, online sportsbook BetOnline has offered odds on which team will be the next employer of Mr. Kaepernick. We have shared these odds below.
The event will take place Saturday in Atlanta.
| Team | Odds |
| --- | --- |
| Cincinnati Bengals | +350 |
| Pittsburgh Steelers | +400 |
| Baltimore Ravens | +600 |
| Buffalo Bills | +700 |
| Oakland Raiders | +700 |
| Carolina Panthers | +800 |
| Houston Texans | +1000 |
| Chicago Bears | +1200 |
| Tampa Bay Buccaneers | +1200 |
| Arizona Cardinals | +1500 |
| San Francisco 49ers | +1600 |
| Indianapolis Colts | +2000 |
| Los Angeles Rams | +2000 |
| Cleveland Browns | +2500 |
| Philadelphia Eagles | +3300 |
| Dallas Cowboys | +5000 |
| New England Patriots | +5000 |