Pitt vs UNC Free Pick
November 14, 2019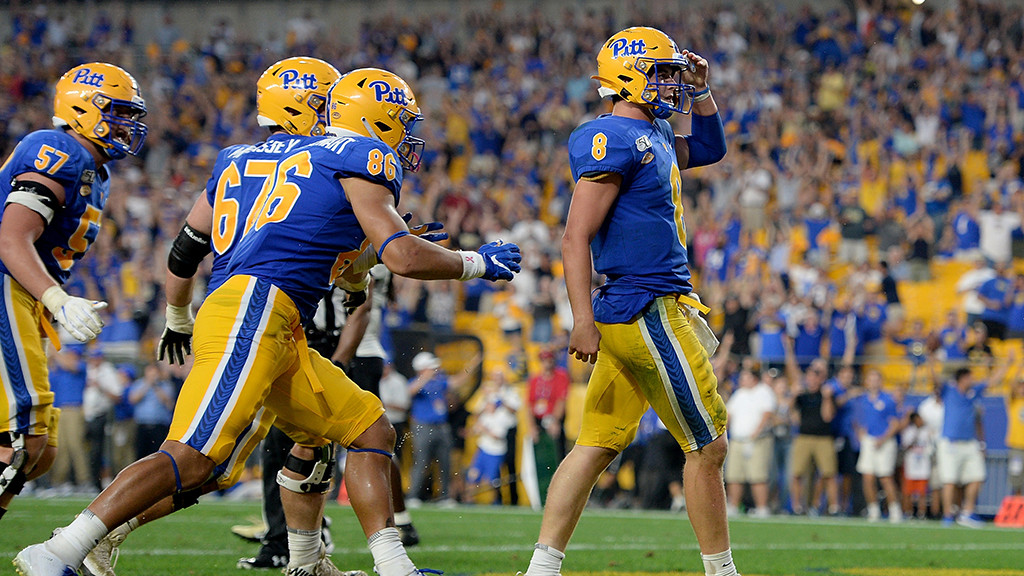 Tonight at 8pm Pitt takes on the Tarheels of UNC. This is an ACC matchup where sportsbooks have the home team (Pitt) is favored by 4 points. The total is 50 points.
We are going to make this free pick short and sweet and get down to the nitty-gritty. Basically, this is a matchup between two very scrappy teams. These are both teams that have kept their games tight.
UNC comes in with a 4-5 record overall. Their losses have been to some very tough teams and those losses were close. They famously lost to Clemson by 1 point on the last play of the game when going for a two point conversion. In their last game UNC was beat by a very solid UVA team 38-31.
Pitt came out of the blocks weak, losing to the same UVA team 30-14. But after that the Panthers have strung together a 6-2 record. They have won 5 of their last 6 games.
North Carolina is just 4-4-1 ATS this year. They are 1-2 ATS away from home. But they are 4-1 ATS in their last 5 games played at Pitt.
Pitt is just 2-3 ATS at home. They are 0-5 straight up of their last when playing UNC.
North Carolina has a better offense. They score 7 points more per game than Pitt does. But they also allow 7 more points per game.
This should be a good solid competitive ballgame where either team can win. That is why we are on UNC +4. Anytime you honestly feel either team can win the game, the value is on the team getting the points. Also, traditionally UNC beats Pitt. The Tarheels have been sort of a kryptonite for Pitt.  Nickel on the Tarheels.