NFL Week 13 Opening Lines and Subsequent Line Moves
November 25, 2019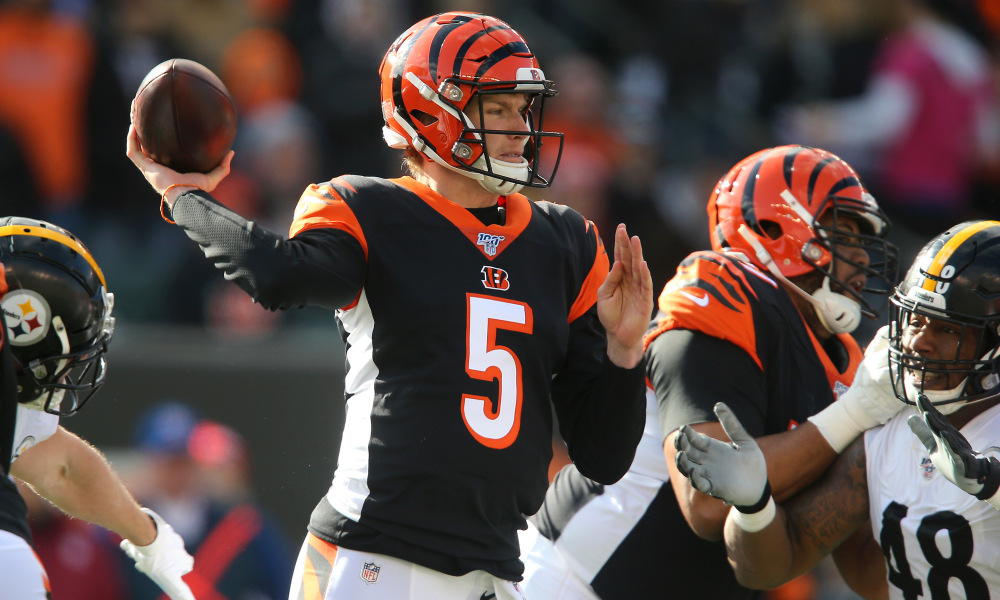 The week 13 NFL point spreads were released last night at Las Vegas and offshore sportsbooks.
This table shows the lines futures lines coming into the weekend and what they actually are now.
The same goes for the totals ie Over-Unders.
Some interesting notes that may affect how you bet are the fact that Andy Dalton has been re-installed at QB for the Bengals.
Also, there is chatter among NFL media that Richie Cunningham, woops, I mean Jason Garrett may be fired. BetOnline is currently offering the prop if he will be the Head coach of week 1 2020/21 season.
Yes +300
No -500
See odds on who will be Cowboys next coach here
Anyway, as promised here are the opening lines and what they have since moved to:
Note: If you are having hard time seeing full lines on mobile device, turn your device sideways (horizontal)
Date
Time (ET)
Away Team
Home Team
Open
Now (11/25)
Thu Nov 28
12:30 pm
Bears
Lions
Lions -1/5
41
Chicago -1.5
28.5
4:30 pm
Bills
Cowboys
Cowboys -6.5
45
Cowboys -7
44.5
8:20 pm
Saints
Falcons
Saints -5.5
49
Saints -6.5
49.5
Sun Dec 1
1:00 pm
Browns
Steelers
Steelers -2.5
40.5
Browns -2
40
1:00 pm
Packers
Giants
Packers -7.5
47
Packers -6
46
1:00 pm
Jets
Bengals
Jets -3.5
41
Jets -4
39.5
1:00 pm
Eagles
Dolphins
Eagles -7.5
46.5
Eagles -9
46
1:00 pm
49ers
Ravens
Ravens -4.5
46
Same
1:00 pm
Buccaneers
Jaguars
Jags -4.5
49
Jags -1
49
1:00 pm
Titans
Colts
Colts -3.5
41.5
Colts -2.5
43.5
1:00 pm
Redskins
Panthers
Panthers -9
41
Panthers -10
40.5
4:05 pm
Rams
Cardinals
N/A
Rams -4
47
4:25 pm
Chargers
Broncos
Broncos -1.5
38.5
Chargers -2.5
38.5
4:25 pm
Raiders
Chiefs
Chiefs -8.5
55
Chiefs -10
51.5
8:20 pm
Patriots
Texans
Patriots -4.5
45
Patriots -3.5
44.5
Mon Dec 2
8:15 pm
Vikings
Seahawks
Seahawks -3
49.5
Seahawks -3
49