Lamar Jackson Now Heavy Favorite for NFL MVP
November 26, 2019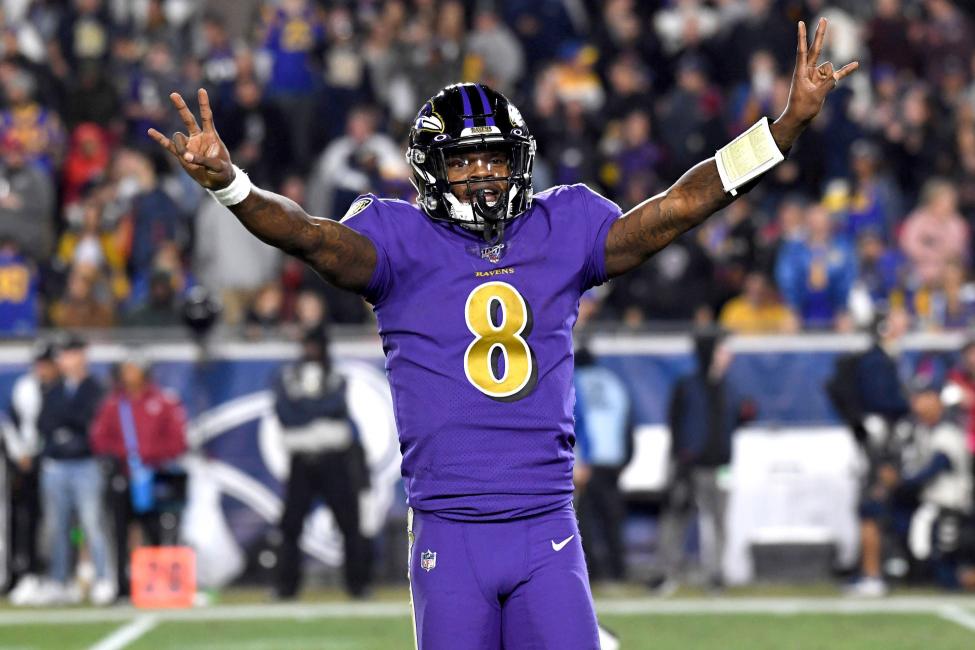 With five regular season games to go, Lamar Jackson, the run-and-shoot QB from the Baltimore Ravens, is now the heavy favorite to win the NFL MVP award.
QB Russel Wilson led the category much of the season but has had average play as of late while Jackson has been winning in impressive fashion. See the complete break down for the top five NFL MVP candidates.
The big push came last night was the Ravens went to L.A. and smashed the Rams on Monday Night Football. Lamar Jackson threw for 5 TD's in this win.
You may remember that Lamar Jackson is also a Heisman Trophy winner from college. He would become just the ninth player ever to win both the Heisman and the NFL MVP. Earl Campbell won the NFL MVP twice (1978 & 1979). Other players that won the Heisman and NFL MVP were Frank Sinkwich (1944), Paul Hornung (1961), Roger Staubach (1971), OJ Simpson (1973), Marcus Allen (1985), Barry Sanders (1997) and Cam Newton (2015).
Here are the current MVP Odds. Remember, it isn't locked into stone. A lot can happen between now and award time.
| First Name | Last Name | Bet Odds |
| --- | --- | --- |
| Lamar | Jackson | -300 |
| Russell | Wilson | +300 |
| Patrick | Mahomes | +1200 |
| Aaron | Rodgers | +2500 |
| Deshaun | Watson | +2500 |
| Dak | Prescott | +2800 |
| Jimmy | Garoppolo | +2800 |
| Michael | Thomas | +3300 |