Sportsbook Hypothetical Lines – Clemson Would be Favored Over Everyone
November 27, 2019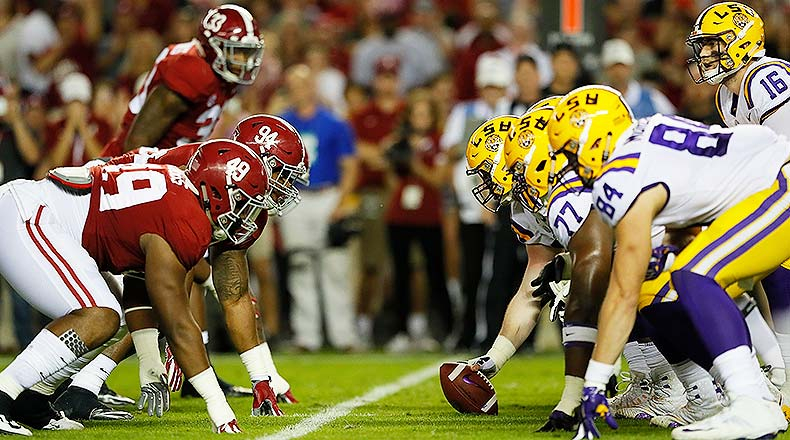 Sometimes sportsbooks will issue lines for upcoming potential match-ups. This type of future bet is popular with sports bettors who like to handicap two or three games down the road.
The sportsbooks do not always correlate with the official college football rankings. In the most recent ranking, Ohio State is #1, LSU is #2 and Clemson is #3. But, in the sportsbooks lines world, Clemson is #1, Ohio State is #2 and LSU is #3.
Below is a set of futures lines that you can bet on now at sportsbetting.ag
The lines account for a neutral field which is usually the case for a College Football Playoff game.
One line I find odd is the Alabama vs LSU matchup. LSU already beat Alabama when they had their #1 QB, although he was hobbled by a nagging leg injury.
If you bet games like these it should be noted that if the game doesn't occur your bet is refunded.
I personally think LSU could beat Ohio State, so maybe I should put my money where my mouth is and bet it now. – Scott
| Matchup | Favored Team & Spread |
| --- | --- |
| LSU vs Ohio State | Ohio State -3.5 |
| LSU vs Clemson | Clemson -4.5 |
| LSU vs Alabama | Pick |
| Ohio State vs Clemson | Clemson -1 |
| Alabama vs Ohio State | Ohio State -3.5 |
| Georgia vs Ohio State | Ohio State -7.5 |
| Georgia vs LSU | LSU -3 |
| Georgia vs Alabama | Alabama -3.5 |