Black Friday and Cyber Monday Prop Odds – Total Sales
November 29, 2019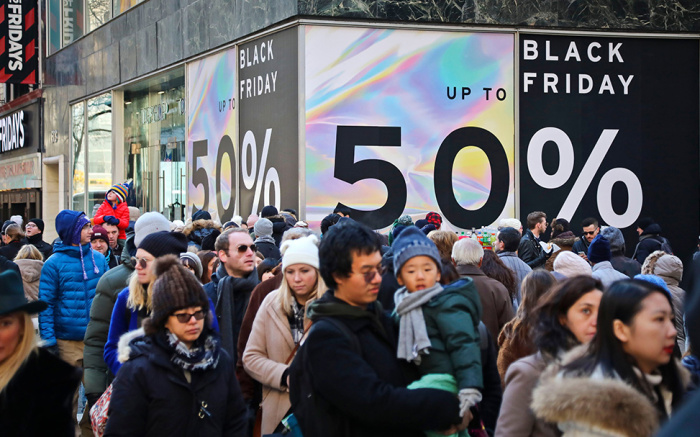 I typically avoid large crowds where people are not expected to be on their best behavior. Concerts are usually cool because everyone is there to see the same musical group, so you have that in common. Large religious events, sporting events, the list goes on of large group events where people are mostly cordial with one another.
One such event where people ARE NOT on their best behavior is BLACK FRIDAY. Yes, the day after Thanksgiving is when people flood the stores looking for the 50% off a TV or whatever other item which price has been marked down greatly. In the end, people save a few hundred bucks but cause themselves to get high blood pressure and waste an entire day. It doesn't seem worth it to me.
Many people feel this same way and have resorted to buying online. Online retailers are not dumb. So, in order to compete with stores in physical locations, many online retailers have cyber sales on that same day. But many online stores do not. They save their sales for something called CYBER MONDAY. This is when most retailers mark down their online items for a one day sale. This is so they can get the people who went out on Friday to shop with them on Monday.
Anyway, an online sportsbook called SportsBettingOnline (Rated D here at SBA) has actually put an Over-Under prop bet on online sales for Black Friday and Cyber Monday. The numbers are based on previous years leading up to 2019.
If this prop turns out to be popular there, you can bet other online betting shops will start to offer it as well. Anyway here are the numbers:
Will Black Friday Online Sales Break the USA record of $6.2B? ($6,200,000,000)
YES -800
NO +500
Will Cyber Monday Spending be Over $7.9B or Under $7.25B? ($7,900,000,000)
OVER $7.9B -600
UNDER $7.25 B +400
I guess if it lands between those numbers you are screwed???
Anyway, stay safe out there. And remember, its just a toaster/TV/video game or whatever.