Two Free Picks for Week 13 of the NFL
November 30, 2019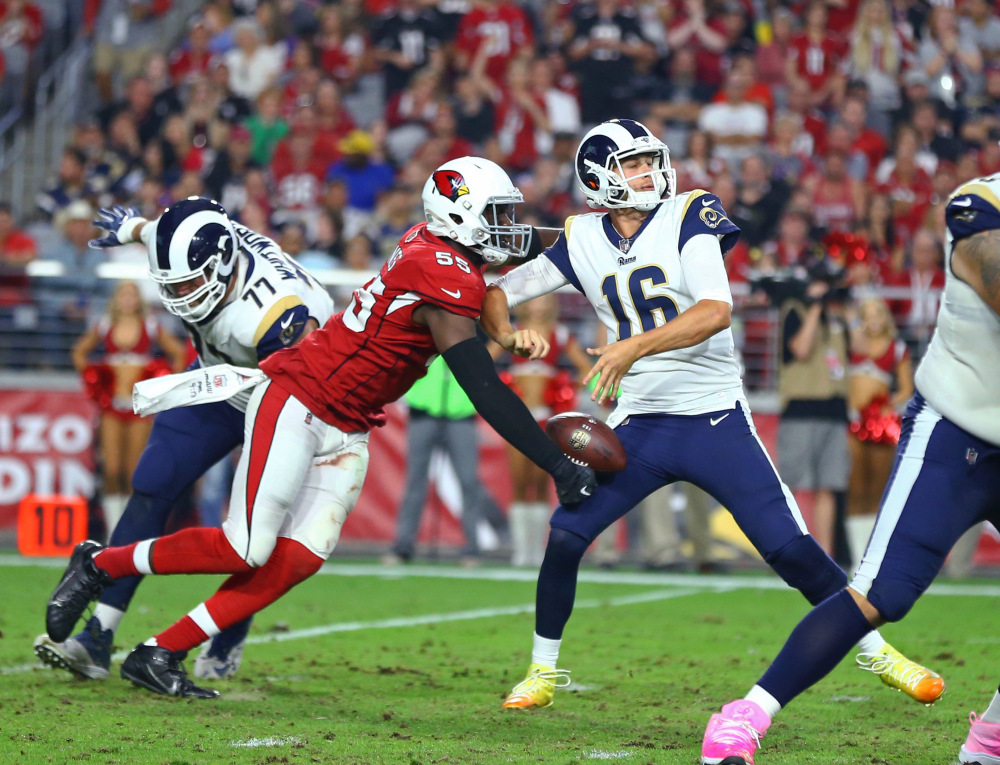 In this article we will analyze a couple games and give the betting picks for those particular games that we think are most likely to cover.
Sportsbook Advisor is a free sports betting news and information website and we have been issuing free picks since 2007. We will be entering our 13th year of business soon and we would like to take this time to thank you for being a loyal reader of our blog.
Tampa Bay (-2.5) at Jacksonville
This Florida vs Florida team matchup has zero post-season implications and the two teams are more or less playing for pride. But, you can bet that both teams want to win this game. The players on these teams who are not from Florida, live there now and definitely want some in-state bragging rights.
Nick Foles is slated to start for the Jaguars. Even though he is 0-3 as a starter for Jacksonville, the team still has his back. He is a real force in the locker-room and his early season injury was not his fault. His guys know this and they want to play hard for him.
Tampa QB Jameis Winston had a decent game in his last outing. He threw for 313 yards and 3 TD's. The pick machine also threw two interceptions. He may not reach these same high numbers against a Jax defense that allows only 222 yards passing per game however.
Trends:
Jax is 4-1 SU in the last 5 when playing Tampa Bay
Jax is 4-2 ATS of the last 6 games when playing Tampa Bay
This is Jacksonville's homecoming of sorts. They would love to host a fellow Florida team and beat them as a reward to the loyal fans and their QB. I like Jacksonville to win straight up. You can bet this game at one of the top rated sportsbooks. We have rated these sportsbooks and found them to be the best in service, available odds and payouts.
L.A. Rams (-2.5) at Arizona
This is an interesting one. You have the Rams, who were good but are in decline, versus the Cardinals who were bad but are getting better every week. This is an apex game.
I think this game will go a long way in deciding how the rest of the Rams' season plays out. If they lose this game I think it will take just enough out of them psychologically that they go into the tank for the rest of 2019. The reason is because the Cardinals are the Rams' "safe space". They always know they can count on the Cardinals to give them the win and make them feel good again. The Rams are 4-1 SU and ATS in their last 5 match-ups with the Cardinals.
Here is the problem for the Rams, the Cardinals are 5-1-1 against the spread in their last seven games. And they would be 6-0-1 if not for the miracle spread cover by the 49ers in last week's special teams debacle with zero seconds left on the clock.
Still, I have to take the Rams. I think maybe the spread is a little off here. I would have it at L.A. -3.5 or -4 if it were my sportsbook. I am betting on the Rams to cover 2.5 points.
Scott Morris
SBA, Writer