NFL Week 16 Point Spreads – Line Moves
December 16, 2019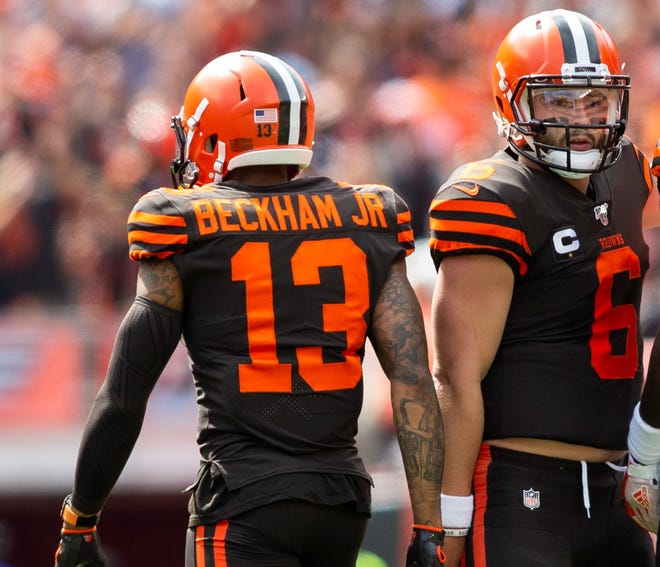 Week 15 is in the bag and as usual there were some exciting games and a few not-so-exciting.
Week 16 will see teams vying for a playoff birth give it their very best to get a win. Some teams will also be fighting for their playoff spot. So, I don't think you will see any teams lay off the throttles yet. That may occur next week for a few teams.
This week's lines were released last night and they have since been moved by the betting public. Usually the public will bet based on what they just saw. Their memories are short. There may be value in betting against a team that has been overvalue by the public because of one most-recent performance.
The converse holds true as well. There is value when betting a team that the public has written off because of one or two bad games. Cleveland may be a perfect example of this. The line was issued at Baltimore -7 and was bet to -10. Baltimore is very good and Cleveland just got beat by Arizona. But, this is a division game and Cleveland still has star-power. The fans will still be out there. The Browns are still technically in the playoff picture.

| Date | Time (ET) | Away Team | Home Team | Open | Now |
| --- | --- | --- | --- | --- | --- |
| Sat Dec 21 | 1:00 pm | Houston | Tampa Bay | HOU Pick | HOU -3 |
| | 4:30 pm | Buffalo | New England | NE -6.5 | NE -6.5 |
| | 8:15 pm | Rams | San Francisco | SF -6 | SF -6 |
| Sun Dec 22 | 1:00 pm | Baltimore | Cleveland | BAL -7 | BAL -10 |
| | 1:00 pm | Carolina | Indianapolis | IND -6.5 | IND -6.5 |
| | 1:00 pm | Cincinnati | Miami | Miami -2.5 | Miami -1 |
| | 1:00 pm | Jacksonville | Atlanta | ATL -7 | ATL -7.5 |
| | 1:00 pm | New Orleans | Tennessee | NO -1 | NO -1 |
| | 1:00 pm | Giants | Washington | WAS -2.5 | WAS -2.5 |
| | 1:00 pm | Pittsburgh | Jets | PIT -3 | PIT -3 |
| | 4:05 pm | Detroit | Denver | DEN -6.5 | DEN -6.5 |
| | 4:05 pm | Oakland | Chargers | LAC -6.5 | LAC -5.5 |
| | 4:25 pm | Arizona | Seattle | SEA -10 | SEA -9.5 |
| | 4:25 pm | Dallas | Philadelphia | DAL -1 | DAL -2.5 |
| | 8:20 pm | Kansas City | Chicago | KC -4 | KC -5 |
| Mon Dec 23 | 8:15 pm | Green Bay | Minnesota | MIN -4.5 | MIN -4.5 |