Cheeze-It Bowl Air Force vs Washington State Free Pick
December 22, 2019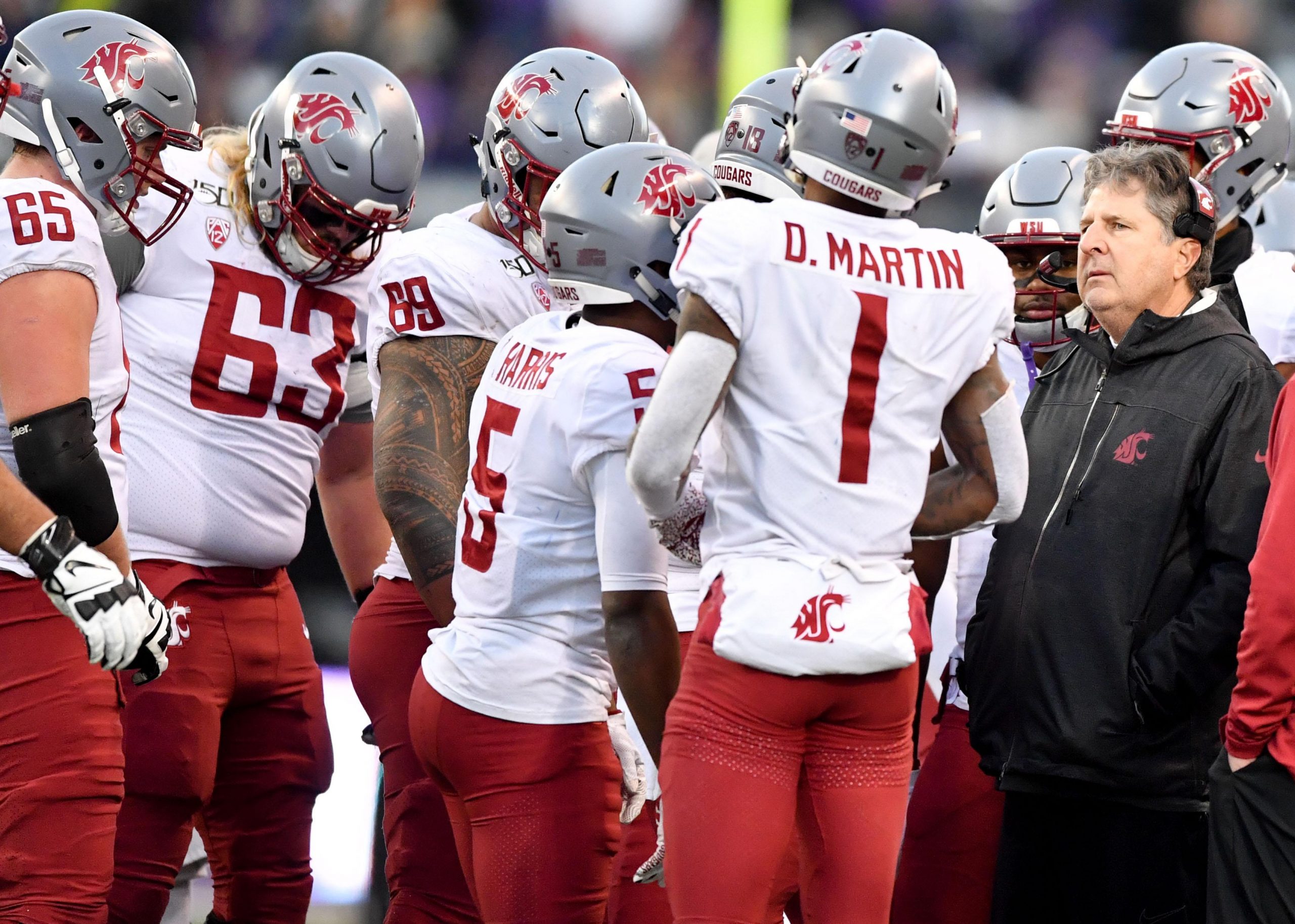 Cheeze-It Bowl? Seriously, do we need a cheeze-it bowl? Ok, at 10:15 PM EST on December 27, 2019 the Cougars of Washington State will take on the mighty Falcons of the Air Force Academy. The point spread is currently Air Force -3 and the total is 68.5 points.
The logic behind a 10-2 teams (Air Force) being only favored by 3 points over a 6-6 team (Washington State) is that the strength of opponent was tougher for the .500 team. Let's examine that real quickly. The biggest wins for Air Force were probably at Hawaii and at Colorado. The only two good teams on their schedule are also their only losses: Boise State and Navy.
Washington State had more quality opponents and at the same time had more losses. Like Air Force, they also won at Colorado. Their best game was probably when they only lost by two points to Oregon. They also were not capable of beating a good team this season. Their best win was perhaps a 49-22 shellacking of a bad Stanford team.
Air Force was 7-5 ATS. Washington State was just 4-8 ATS. Offensively Washington State scored just a tad under 40 PPG and AF scored about 35 PPG. Air Force allowed 20 PPG and Washington State allowed 30 PPG.
These teams don't play one another so there are no trends between them to study. But here are some general trends:
Air Force is 5-0 in their last five games.
Air Force is 5-2 ATS in its last 7 games.
Washington State is 3-8 ATS in its last 11 games.
Washington State is 17-8 SU in its last 25 games.
This game is turning out to be a mess to handicap.. a tough nut to crack. My instinct here is to take the team with the more creative head coach. We all know Mike Leech (who just got an extension through 2024 by the way). He is a think outside-of-the-box type guy. I think perhaps he will have some tricks up his sleeve for the Falcons. This is really the only advantage I can see here. Take the Cougars plus the three points. If you are looking for sportsbook, check out our ratings guide to see which we have graded the highest.