Who Will Win the NFC North?
December 23, 2019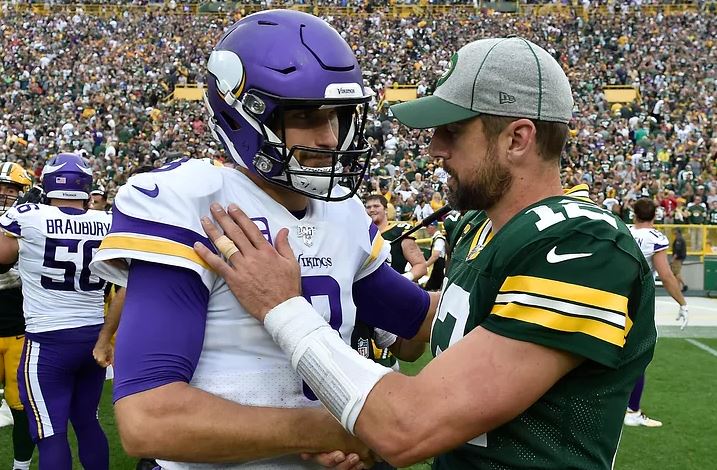 This is very good question and tonight's MNF NFL matchup will help clear this up. The (11-3) Packers are in Minnesota to do business against the (10-4) Vikings. These two are bitter division rivals. Tonight's game is pivotal in figuring out who gets the division and who gets a better seed in the NFL playoff picture.
Currently the odds at offshore sportsbooks has Green Bay at -800 moneyline odds to win that division. Minnesota is +600 to win the division. Green Bay can win the division tonight with a straight up win in Minnesota, but they are 5 point underdogs. But the reason this moneyline is so large is that the Packers will have to lose out and the Vikings would have to win out.  The Packers face the hapless Lions next week. For complete playoff scenarios click here
The Vikings will face the downtrodden Chicago Bears next weekend and will most likely be at least a TD favorite. But, the Vikings winning against the Packers tonight and the Bears next week, and then the Packers losing at Detroit next week is not an impossibility. At +600 it is worth a further look.
Trends to support this:
Detroit is 4-1 SU in its last 5 games when playing Green Bay
Detroit is 4-2 SU in its last 6 games when playing at home against Green Bay
However, The Lions compiled those trends with their Ace QB under center. Unfortunately for them Matt Stafford will not be returning for week 17. It will most likely be David Blough, the rookie who has thus far compiled a 67 QB rating throwing 4 TD's and 5 int's.
Tonight's game has about even action. The Vikings are at home where they play well, (6-0) to be exact. The Packers are good on the road (4-2) but not undefeated. Minnesota is 4-1 ATS in its last 5 games when playing at home against Green Bay.