Peach Bowl LSU vs Oklahoma Free Pick
December 24, 2019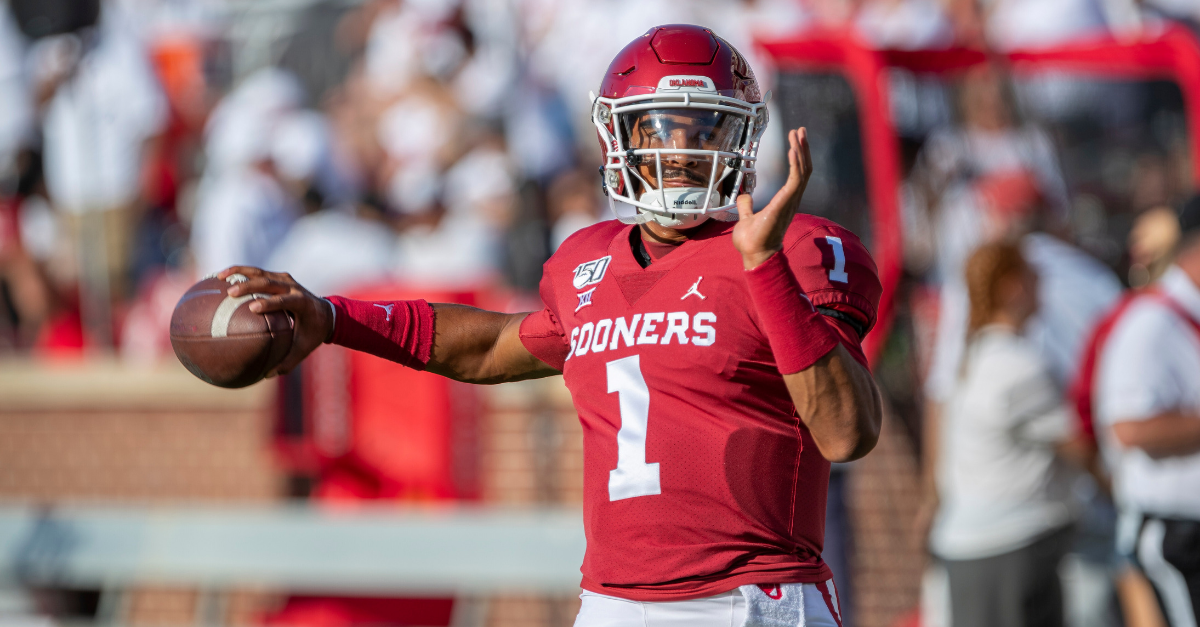 The Peach Bowl is one of the two NCAA football playoff games and features undefeated and #1 ranked LSU vs 12-1 and #4 ranked Oklahoma. Both teams star great QB's and this game should be fun to watch. LSU has a great defense and Oklahoma does not, hence the reason why LSU is favored by -13.5 points. The game kicks at 4:00 pm EST on Saturday December 28, 2019
There isn't a QB in the college ranks more dynamic than Jalen Hurts. He can throw the ball very well and can run at will. He has thrown for 3,636 yards and 32 TD's this season. He has also rushed for 1,255 yards and 18 TD's. Amazing stats.
Hurts's counterpart Joe Burrow won the Heisman Trophy this year after throwing for 4,715 yards and 48 TD's. He can run too. His offensive line and talented receiving corps are to be given plenty of credit as well. Often Burrow had "all kinds of time" in the pocket and the receivers made amazing catches.
Even though on paper Oklahoma only allows 3 more points per game than does LSU, it is put into perspective that the SEC is better than the Big 12 as far as opponent rankings go. Both defenses have allowed about the same amount of yards per game. Oklahoma is -0.62 in turnover differential whereas LSU is +0.53
Trends
Oklahoma is 1-5 ATS in its last 6 games.
Louisiana State is 10-3-2 ATS in its last 15 games.
Jalen Hurts had a great run and has lead his team into the playoffs but I think that his story stops here. I think it is entirely possible that LSU wins by 14 points exactly so take LSU if they are laying 14 (buy the half a point if possible) or less. Take Oklahoma is they are getting 14.5 or more. About 60% of the betting public is on LSU at this time. So, the public is definitely torn on this one.