Post Season NFL Super Bowl Odds and Picks
January 2, 2020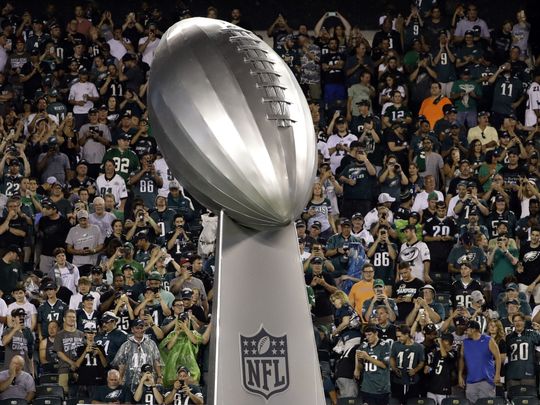 There are just 12 NFL teams left. One of them has to win the Super Bowl. Do you feel like you have a great gut instinct or inside track to who which team will actually win? Why not put your money where you mind is?
Betting the Super Bowl champion well in advance is called a "futures bet" and for obvious reason. The earlier you are able to pick the winning team the better your payout, usually. But that is not always the case. If you bet a heavily favored team that loses a key star player to injury you can be in a bad spot.
The list of post-season odds on favorites are not that different from the pre-season ones. The usual suspects you might say. However, Baltimore is much more favored than they were in the pre-season. And a team like Cleveland, who was tied for fourth shortest odds to win, aren't even making an appearance in the post season.
The Patriots are +1000 which means the same thing as 10/1 odds. If you bet them then you will win ten times your money if they win the Super Bowl, something they seem to do basically every other year. But, this is definitely the worst position they have been in since 2010 as far as seeding and odds in the post-season. The Patriots are the team which finished the decade with the best overall record.
PICKS
Most likely to win
If I had to pick the strongest team that I think will win it all it would be Baltimore (+210). They are playing lights out and their QB is in peak form.
Long-shot
If I had to pick a long-shot I will go with Houston +5000. They start the playoffs at home and have a really talented roster. They are also supposedly getting DE J.J. Watt back.
Most Value
At +550 the Saints offer the best value on the board. A Super Bowl proven QB with a good D and  is a top seed. At 5 and a half to one odds I feel like the Saints are the best value for the buck.
Below are the current odds to win Super Bowl 54
| Baltimore Ravens | +210 |
| --- | --- |
| Kansas City Chiefs | +400 |
| San Francisco 49ers | +400 |
| New Orleans Saints | +550 |
| New England Patriots | +1000 |
| Green Bay Packers | +1200 |
| Seattle Seahawks | +2500 |
| Philadelphia Eagles | +3300 |
| Minnesota Vikings | +4000 |
| Tennessee Titans | +4000 |
| Buffalo Bills | +5000 |
| Houston Texans | +5000 |
odds by BetOnline