Chiefs vs Texans NFL Divisional Playoff Free Pick
January 10, 2020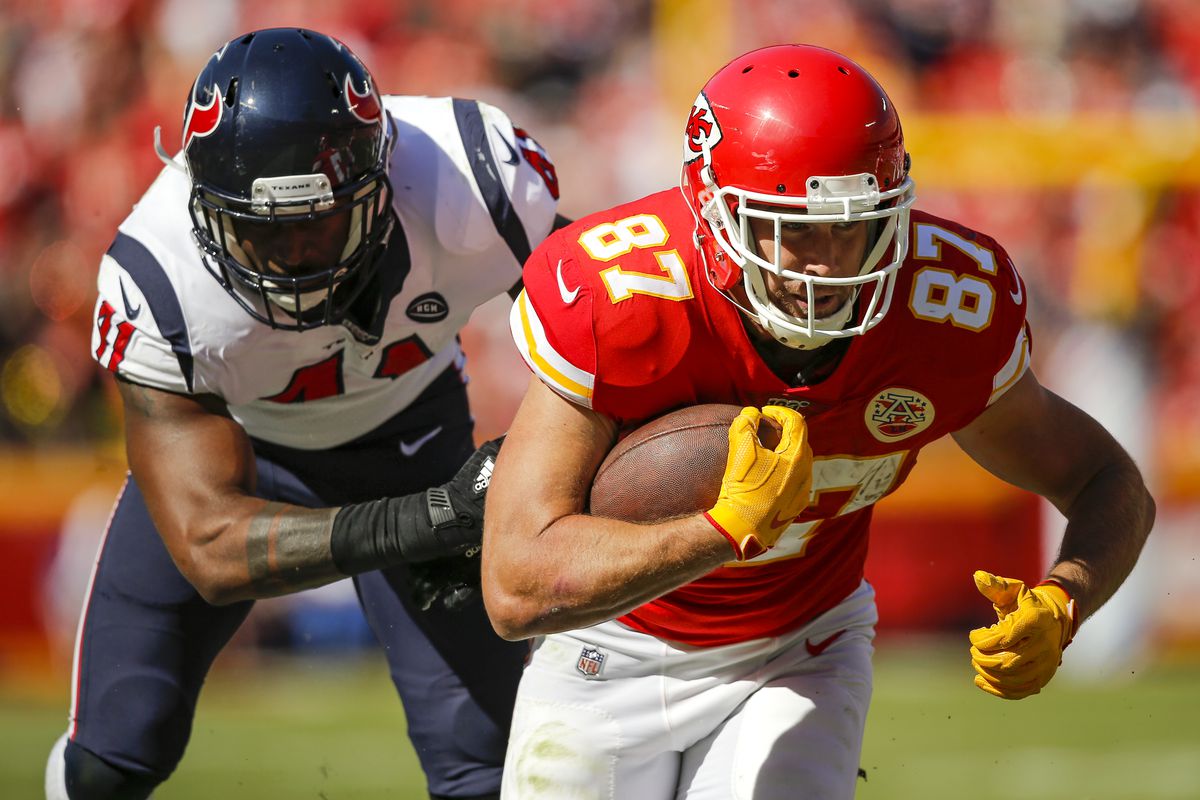 Sunday, January 12, 2020 – the Kansas City Chiefs are playing host to the wild-card winning Houston Texans. The game kicks off at 3:05 pm ET. The current sportsbook point spread is KC -9.5 and the is 51 points.
Houston comes into Kansas City with a 11-6 overall win/loss record. Kansas City went 12-4 straight up this season, good enough to secure a first round bye. The Chiefs haven't played ball in two weeks. But, they have had two weeks to prepare for the Texans. The first concern on their list is QB Deshaun Watson. The QB basically willed the win over Buffalo last week and was able to make some of the most memorable plays in recent playoff memory.
Everyone knows the weapon that QB Patrick Mahomes is for Kansas City. The young QB makes unreal throws and when a receiver isn't open he will not hesitate to make the play with his legs. The question remains, are the Chiefs good enough to beat the Texans by ten points?
Kansas City's defense is pretty good. They do allow 19.25 points however. The Texans score 23.53 PPG. That means that statistically, the Texans should score right around 21 points in this game.
KC scores 28 PPG and the Texans allow 23.76 per contest. That should put the chiefs scoring 25 or 26 points. Add in the 3 points for home field and you have them scoring 28 points in this one. So, should the line look something more like KC Chiefs -7.5? Yes.
The Texans have won an impressive 5 of their last 8 road games. They are 4-2 ATS as away dogs. This includes a week 6 win at Kansas City. Analysts say that this win should be taken with a grain of salt however because KC had a lot of injuries in that game. Can the Texans do it again? Is KC looking for a revenge game now that they are healthy? Who knows.
One thing we do know is that the trends and the stats on paper point to a Texans cover. And this is where we are putting our money.
Betting Action Report
At international sportsbook William Hill, the people are betting about 61% of their tickets on the Chiefs. However, the money is about 65% on the Texans.