Action Report for CFB Championship Game from Multiple Sportsbooks
January 13, 2020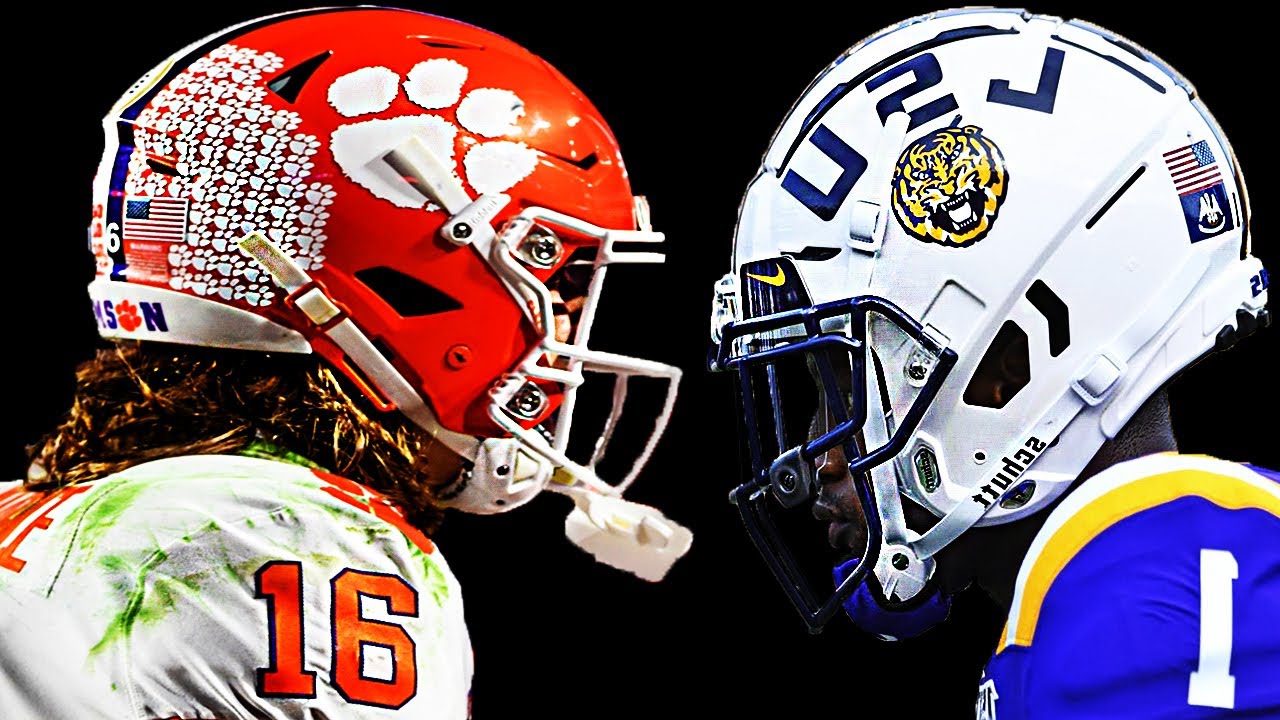 The betting public at large has had nearly two weeks to throw down their wagers on the college football championship game which kicks off tonight.
LSU plays host to Clemson at the Mercedes-Benz Super Dome in New Orleans, La. In a way, the game is much more of a home game for LSU. It's just an 80 mile drive from campus to game. But we expect to see Clemson well represented at this game because money talks and fans and boosters have bought a load of tickets from what we are being told.
The line was issued at LSU -3.5 and was immediately bet upward to -5 points. Then it came back down some to -4.5 where it stayed for a day or two. The line has slowly crept upwards to -5.5 and -6. Today has seen some counter-balancing action and the line is stable at LSU -5 at most shops.
Best Lines available:
LSU is -4 at Heritage Sportsbook
Clemson is +6 at Bovada
We have posted a free pick write up at the free sports picks website. LSU vs Clemson Free Pick
---
Action Report
BetOnline Reports the Following
"72% of the action is betting LSU."
This statement was made before the stream of Clemson action that we have seen taking place in Vegas the hour or two.
MGM in Las Vegas
"Sharp money came in [on Clemson] at +6, and now the public is starting to weigh in on Clemson also. Anybody who wanted to bet Clemson waited to see how high the public would drive it up and it capped out at +6." — Jeff Stoneback, director for @MGMRaceSports in Nevada.

— David Payne Purdum (@DavidPurdum) January 13, 2020
Caesars in Las Vegas
2 p.m. betting splits: Clemson vs. LSU (-5.5, 67): 63% of point-spread bets, 65% of point-spread money is on LSU @CaesarsEnt books in Nevada.

Action continues to even up rapidly. With two weeks to build, handle is significant

— David Payne Purdum (@DavidPurdum) January 13, 2020
William Hill US is reporting the following statistics:
| | | | |
| --- | --- | --- | --- |
| CLEMSON vs LSU @WILLIAMHILLUS | CURRENT POINT SPREAD 1/12/20 | % of total # of tickets on Point Spread | % of total $'s wagered on Point Spread |
| CLEMSON | +5.5 (-110) | 31% | 29% |
| LSU | -5.5 (-110) | 69% | 71% |
Clemson vs LSU – Money Line Odds & Trends:
| | | | |
| --- | --- | --- | --- |
| CLEMSON vs LSU @WILLIAMHILLUS | CURRENT MONEY LINE @WILLIAMHILLUS | % of total # of tickets on Money Line | % of total $'s wagered on Money Line |
| CLEMSON | +190 | 76% | 48% |
| LSU | -220 | 24% | 52% |
Clemson vs LSU – Over/Under Odds & Trends:
| | | | |
| --- | --- | --- | --- |
| CLEMSON vs LSU @WILLIAMHILLUS | CURRENT TOTAL @WILLIAMHILLUS | % of total # of tickets on Total | % of total $'s wagered on Total |
| OVER | 69 (-110) | 52% | 46% |
| UNDER | 69 (-110) | 48% | 54% |