2020 College Football Futures and Quick Picks
January 14, 2020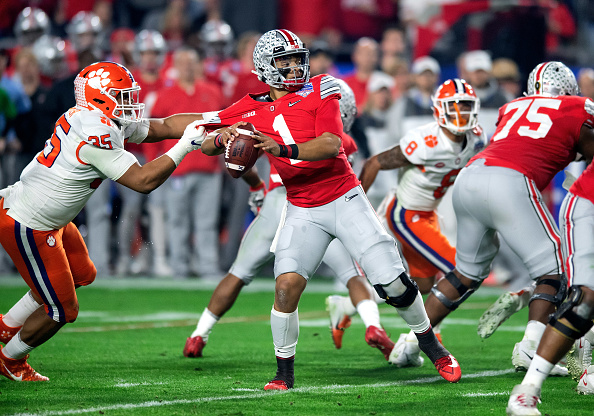 The game last night was pretty entertaining. Even though LSU ran away with it in the 4th quarter, it was anyone's game for most of the contest. Clemson even lead for much of the first quarter. In the end, the storybook, perfect season was to belong to Joe Burrow and LSU. They finished undefeated, with a Heisman trophy winner and won the national championship. The college football trifecta.
Now we look toward the 2020 season. Tua (for Alabama) and Burrow (for LSU) are going into the NFL. That leaves Trevor Lawrence and his Tigers. They are returning a butt-load of talent and are, for good reason, the overall favorites to win. That also leaves Justin Fields and his extremely talented Ohio State team. Ohio State is going to cause problems for whomever faces them in the playoffs.
Alabama will be back in shape to win it all as well. They have a ton of talent returning and their QB Mac Jones who filled in for Tua this year is very talented and had very good stats. But they also alreadyhave Tua's younger brother and a 5 star QB recruit coming in. The future is wide open for the Tide.
It would not surprise me at all to see an Bama vs Clemson rematch this year. This would be their third championship meeting in 5 years if it were to happen.
My outside looking in longer shot to win it all is Florida +1400. If they get a few breaks and do what they are capable, you may see the Gators in the playoffs.
2020 College Football Championship Odds
Odds by BetOnline
Clemson
+225
Alabama
+350
Ohio State
+450
LSU
+600
Georgia
+800
Florida
+1400
Auburn
+2000
Notre Dame
+2500
Oklahoma
+2500
Texas
+2500
Michigan
+3300
Oregon
+3300
Penn State
+3300
Texas A & M
+4000
Florida State
+5000
Wisconsin
+5000
Oklahoma State
+6600
Tennessee
+6600
USC
+6600
Iowa State
+10000
Kentucky
+10000
Miami FL
+10000
Minnesota
+10000
Nebraska
+10000
Utah
+10000
Washington
+10000
Iowa
+15000
BYU
+50000