Super Bowl Uniforms Announced and Implications
January 23, 2020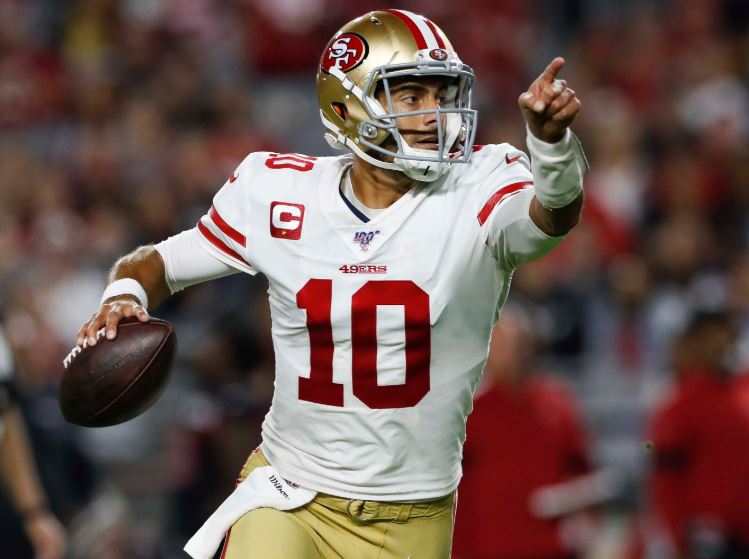 The two teams playing in Super Bowl 54 have steadily been releasing information as we get nearer to Super Bowl Sunday (week from Sunday). One of the bits of information the teams released this week was which uniform they would be wearing.
The Chiefs announced they will be wearing their standard home uniform with red jersey with white pants combination. This would be appropriate in that the Chiefs won their only Super Bowl with this combo (Super Bowl 4). In their only other Super Bowl appearance (Super Bowl 1 vs Packers) they lost while wearing their white road uniforms.
The 49ers are wearing their white jerseys with gold pants. They asked the NFL if they could wear their throwback uniforms with the solid white pants and jersey, the one with the jersey number having the drop shadow, but the NFL says No.
Anyhow, the 49ers are 2-0 (and 2-0 ATS) in Super Bowls while wearing the uniform they will be wearing this Super Bowl. Is that enough of a reason to bet the 'Niners? For some, yes.
Game 1: Super Bowl 16 the 'Niners defeated the Bengals, who were actually favored by one point (sound familiar?) in that game. Final score 26-21
Game 2: Super Bowl 24, the 'Niners were 12 point favorites and destroyed the Broncos 55-10 while wearing their white home jerseys.
49ers to wear white jerseys, gold pants at Super Bowl LIVhttps://t.co/NVoUReo6Ep pic.twitter.com/GtfHDfZvpU

— Around The NFL (@AroundTheNFL) January 20, 2020