Derrick Henry and Ryan Tannehill Free Agency: Landing Spots for Titans Stars
January 28, 2020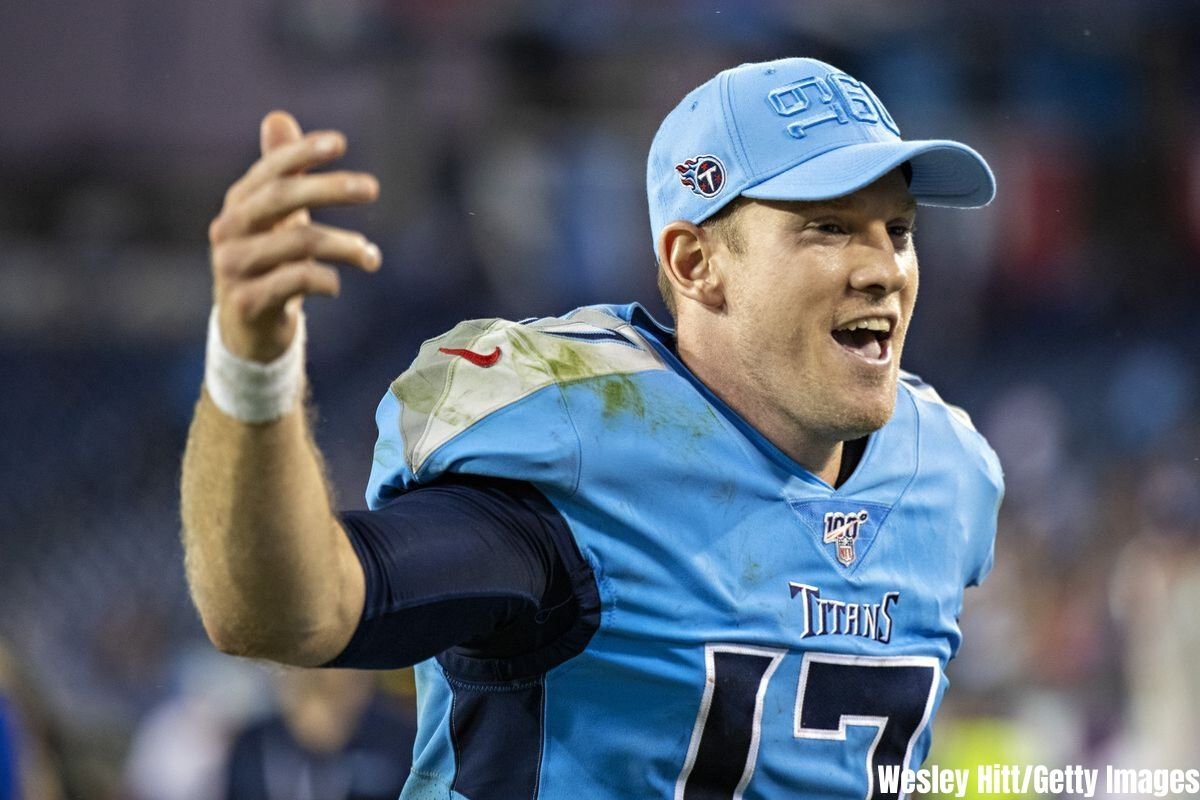 The Tennessee Titans took down the New England Patriots and Baltimore Ravens in this year's playoffs but Patrick Mahomes made sure that the Kansas City Chiefs would not fall as well and led his team back from a 10-0 deficit to a 35-24 win.
What's next for free agents Derrick Henry and Ryan Tannehill, two of the main players responsible for Tennessee's run?
It's too early to start thinking about the Super Bowl winner in 2021 and the Titans could contend again next year? Read a Nitrogen Sports review so you can learn more about a site where you can make NFL futures bets for next season.
Henry carried the Titans all the way to the AFC Championship Game against the Chiefs and he had an unbelievable season. The Heisman Trophy winner in 2015 with Alabama finished the regular season with a league-best 1,540 rushing yards. He also led the NFL with 303 carries and his 16 touchdowns were tied for 1st in the league with Aaron Jones.
Tannehill enjoyed a career resurgence with his performance this season. He struggled with the Dolphins and made a bet on himself by signing a one-year deal with the Titans to be Marcus Mariota's backup. Tannehill shined when he had the chance to play and eventually earned the starting job.
Magical Playoff Run For the Titans
Derrick Henry was unstoppable in the playoff games against the Patriots and Ravens. In those games, Henry had more rushing yards after contact (233) this postseason than Ryan Tannehill had pass yards (160). The 26-year-old also became the first player in NFL history with at least 180 rush yards in three straight games (regular season and playoffs).
He recorded more rushing yards over his first four career playoff games than any other player in league history and he is the first running back with a passing touchdown in a playoff game since Allen Rice of the Vikings (1987 Wild Card game against the Saints).
Ryan Tannehill became the unquestioned leader of the Titans but that was not always the case.
He admitted that becoming a leader on offense was complicated:
"It's a little bit of a slow process," Tannehill said. "You don't want to come in guns blazing and shake the boat too much. It's just a matter of being myself, leading in my own way, encouraging guys, trying to press this offense, press each and every person, build relationships and try to get the most out of every guy. Every guy is a little different, how you talk to him, how you handle him and hold him accountable, every guy is a little different. So it's a matter of building those relationships, learning each and every guy, and then trying to push and get the best out of our guys."
Potential Landing Spots in Free Agency
Teams don't usually sign running backs to hefty contracts but Derrick Henry will have plenty of squads after him.
Ryan Tannehill saved the Titans this season. He was a big difference-maker for them because of his ability to read defenses and stretch the secondary.
The Steelers make perfect sense for Derrick Henry. I'm not saying it will happen but it does make sense. James Conner missed some time with injuries and played adequately at best. He even lost playing time to Benny Snell. This will be the final season of Conner's rookie contract and the Steelers have to make a decision about his future. Signing Henry would revitalize their offense.
Tannehill could help the Colts. They went just 7-9 this season and their general manager Chris Ballard does not seem particularly pleased with Jacoby Brissett's performance.
"The jury is still out," he told Sports Illustrated about Brissett. "That's why we did the short-term deal with Jacoby. One, to give us some security that we had a player we knew we liked and could go forward with. But also, two, to give us time to figure out if he is the guy or not. Jacoby did a lot of good things. He also did some things that I think he would tell you he needs to get better at. But it's a constant evaluation."
Tannehill fits with the Colts, they have a solid run game with Marlon Mack and if healthy T.Y. Hilton is one of the best wide receivers in the league.
Return to Tennessee 
The Titans love to run the ball and Henry proved that he can take them far. A concern can be his potential wear-and-tear because he is a high-volume runner that has a big body.
Tannehill rejuvenated his career in Nashville and is a perfect fit there. He might have to take a slight hometown discount for them but seems to love it there.