Super Bowl MVP Odds and Action Report
January 30, 2020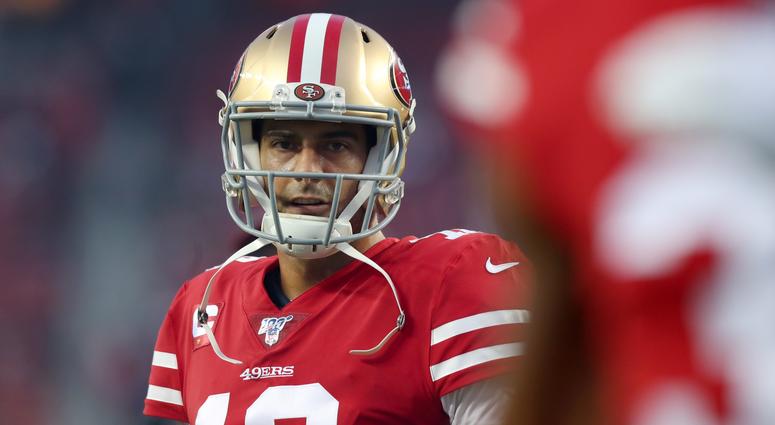 The Super Bowl is getting closer and player prop bets are flowing into sportsbooks. Its no surprise that most of the money is flowing in on arguably the most dynamic player in the game. It is also no surprise that he is by far the shortest odds to win the MVP Award.
We are talking about Patrick Mahomes of course. The NFL MVP and all-around human highlight reel is just about even odds to win the coveted Super Bowl MVP award.
Besides winning the prestige associate with being called the game MVP, the winning player also usually receives a prize from a game sponsor. The prize is usually a brand new vehicle. Winners of years past drove home with Ford Explorers, Cadillacs and Joe Flacco even drove home in a brand new Corvette. Many times the players will sell or give away the car if it is not their particular style.
The action report is as follows (Total $):
Patrick Mahomes 34%
Raheem Mostert 16%
Jimmy Garoppolo 12%
George Kittle 8%
Richard Sherman 4%
All other players have less than 2% of handle.
What, no love for Travis Kelce? Seems like a good "long shot" at +2000
NFL MVP Odds

| Player | Odds |
| --- | --- |
| Patrick Mahomes (Chiefs) | +120 |
| Jimmy Garoppolo (49ers) | +300 |
| Raheem Mostert (49ers) | +550 |
| George Kittle (49ers) | +1000 |
| Damien Williams (Chiefs) | +1800 |
| Nick Bosa (49ers) | +1800 |
| Travis Kelce (Chiefs) | +2000 |
| Tyreek Hill (Chiefs) | +2000 |
| Deebo Samuel (49ers) | +3300 |
| Richard Sherman (49ers) | +3300 |
| Emmanuel Sanders (49ers) | +4000 |
| Tevin Coleman (49ers) | +4000 |
| Sammy Watkins (Chiefs) | +5000 |
| Tyrann Mathieu (Chiefs) | +5000 |
| Dee Ford (49ers) | +6600 |
| Mecole Hardman (Chiefs) | +6600 |
| Harrison Butker (Chiefs) | +10000 |
| LeSean McCoy (Chiefs) | +10000 |
| Robbie Gould (49ers) | +10000 |