Super Bowl 54 Total Free Pick
January 31, 2020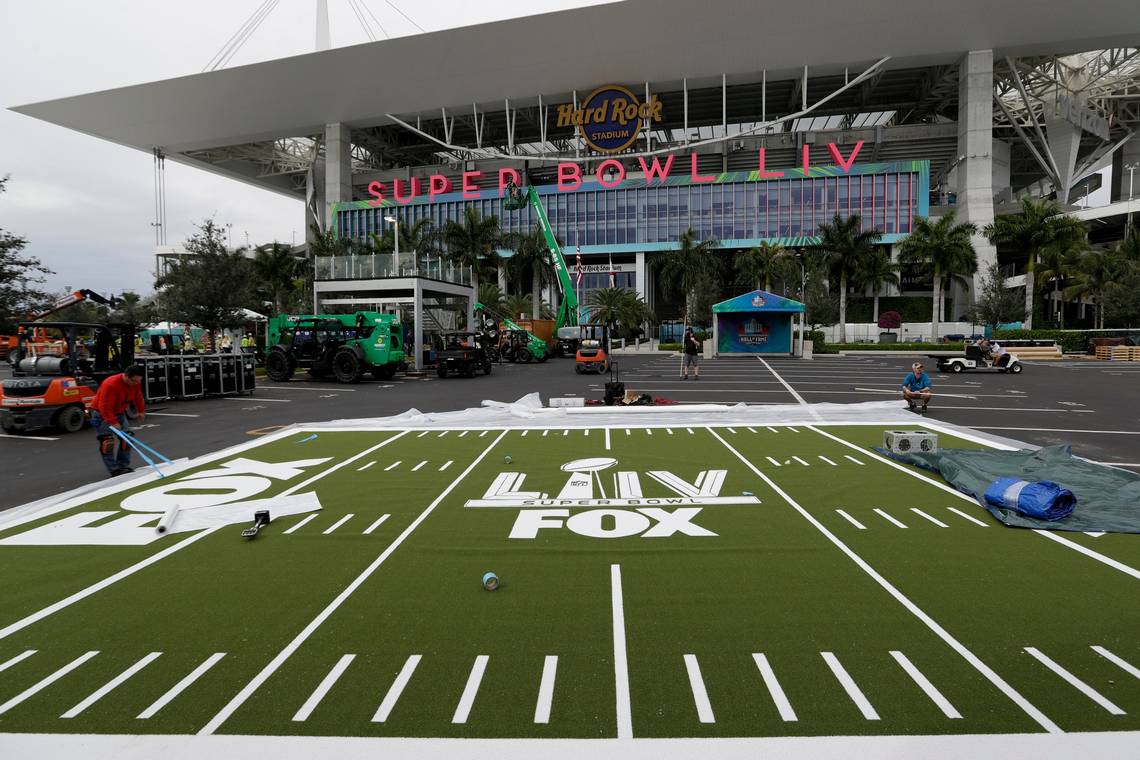 The Super Bowl has been getting all the usual hype this year. And having a dynamic player like Patrick Mahomes (favored for MVP) has made it even more exciting than usual. It feels good to break away from the doldrums of Tom Brady and his grey and dark blue clad Patriots and see some fresh faces for a change. This year features the bright red teams and their young stars.
Of course, the 49ers are no stranger to the Super Bowl. They just appeared in one not that long ago. But they lost. They haven't won the Super Bowl in 25 years since Steve Young and Jerry Rice led them over an easy win against the Chargers is Super Bowl 29.
This year features a solid 49ers offense with a great running game and a tremendous defense against a Kansas City team with a fantastic offense and a good defense. The way the oddsmakers see it, these factors all balance one another out and the game is essentially a Pick. At top sportsbooks, the line is currently SF -1 and the total has climbed to 55 from its initial 52.5 points.
That is where we are looking for this free pick. We are looking at the total. It is true that everyone wants and expects a Super Bowl to be high scoring and exciting, but will this one be? By looking at the raw season numbers, this game total should be about 50 points. The Niners scores 30 and allow 19. The Chiefs score 30 and allow 20 PPG.  The ttoal would be 49.5 based on these numbers. However, people go on what they saw last and that includes both the Niners and Chiefs opening the proverbial can of whoop-ass on their opponents in the playoffs.
The 49ers scored 27 and 37 in their two playoff victories. The Chiefs scored 51 and 35 points in theirs. The Over is tempting. But what else is going on here? First, keep in mind there has been a two week layoff. This kind of layoff can't put a damper on a team's ability to click on offense. Second, consider that the Titans and Texans defense, which KC beat, are not as good as S.F.'s – The 'Niners have one of – if not the- best defenses in the league.
The weather forecast for the Super Bowl 54 is expected to be dry, but with pretty heavy winds (gusts of up to 20 mph). These winds could really affect the passing game, which is necessary for quick scores.
Now factor in the fact that an overwhelming majority of the public are betting the over. This report below is from William Hill
SB54 – Over/Under Odds &Trends:
| | | | |
| --- | --- | --- | --- |
| SB54 | CURRENT TOTAL | % OF TOTAL # OF TICKETS | % OF TOTAL $'S  |
| 49ERS vs CHIEFS | OVER/UNDER 55 (-110) | 82% OVER | 85% OVER |
If you are a "fade the public" type like we are, then you are already thinking UNDER. Nobody likes betting the under on a game that they will be watching with crowds all looking for excitement. But if you are about betting the edge in this game and trying to make a buck, the Under is the smart play.