Super Bowl 54 Alternative Point Spreads from YouWager
February 2, 2020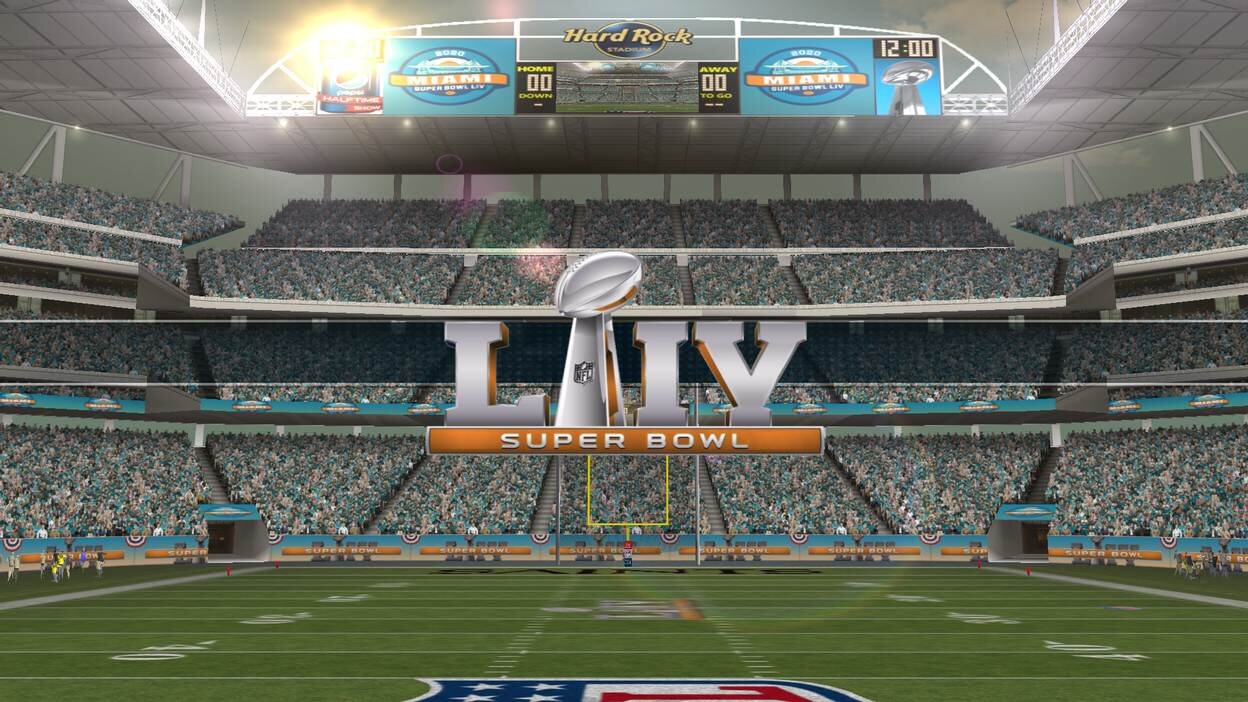 There are many ways to bet the Super Bowl. If you can name it, it exists somewhere. Sometimes people like to bet the game but don't feel totally comfortable with the point spread as it sits. They often can and will choose to buy a point. But sometimes that isn't enough. If a bettor wants to get a bet placed that needs more than a point adjustment for his or her liking, there exists the alternative point spread.
Conversely, if a bettor thinks that a team will win with plenty of points to spare, he or she may lay some points and get back a much better moneyline payoff.
Youwager.lv, the top ranked online sportsbook, has set up a list of alternative lines for Super Bowl 54. You can bet these lines right now. You can deposit now and get a 50% signup bonus or if you just want to bet the Super Bowl and be done, they are offering a special 10% deposit bonus which requires only a 1X rollover. You bet the game for your total deposit and you can cash out your winning the same day. Payouts are free.
Here are the current alternative Point Spreads for Super Bowl 54
| Team | Spread | Moneyline |
| --- | --- | --- |
| SAN FRANCISCO 49ERS | +2.5 | -130 |
| KANSAS CITY CHIEFS | -2.5 | +100 |
| | | |
| SAN FRANCISCO 49ERS | -2.5 | +115 |
| KANSAS CITY CHIEFS | +2.5 | -145 |
| | | |
| SAN FRANCISCO 49ERS | +3 | -155 |
| KANSAS CITY CHIEFS | -3 | +125 |
| | | |
| SAN FRANCISCO 49ERS | -3 | +150 |
| KANSAS CITY CHIEFS | +3 | -180 |
| | | |
| SAN FRANCISCO 49ERS | +3.5 | -180 |
| KANSAS CITY CHIEFS | -3.5 | +150 |
| | | |
| SAN FRANCISCO 49ERS | -3.5 | +165 |
| KANSAS CITY CHIEFS | +3.5 | -205 |
| | | |
| SAN FRANCISCO 49ERS | +7 | -335 |
| KANSAS CITY CHIEFS | -7 | +255 |
| | | |
| SAN FRANCISCO 49ERS | +7.5 | -355 |
| KANSAS CITY CHIEFS | -7.5 | +265 |
| | | |
| SAN FRANCISCO 49ERS | +8 | -380 |
| KANSAS CITY CHIEFS | -8 | +280 |
| | | |
| SAN FRANCISCO 49ERS | -6.5 | +240 |
| KANSAS CITY CHIEFS | +6.5 | -320 |