2020 Oscars Awards Odds
February 6, 2020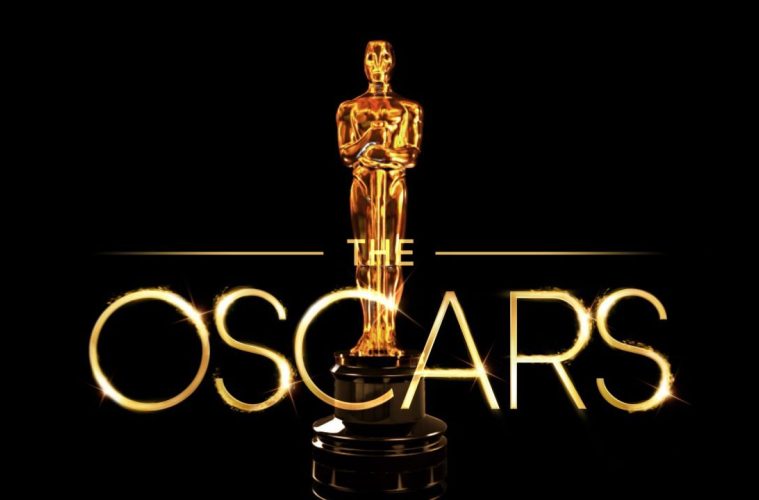 The 92nd Academy Awards is having their little ceremony on Sunday, February 9, 2020 in Los Angeles. The awards will be broadcast on ABC.
The awards are handed out to movies and people selected by the Academy and then voted on by members of the Academy, which include actors, directs, press and members of other groups that work in the business There are over 9,000 voters.
In years past, the best picture did not always win, in fact they get it right about half of the time by most accounts. They usually vote depending on whatever political wave is happening at the moment and not which picture is actually the best (think Kramer vs. Kramer winning over Apocalypse Now). They vote according to who "deserves an Oscar" and not according to who turned in the best performance that year. This is because there are many of these voters who don't even watch all the films for which they are voting. It is part popularity contest and part political feelgood activity.
One actress, on the conditions of anonymity, said that she was voting for Brad Pitt, because he "deserved an Oscar". She also said that she would not vote for JoJo Rabbit because "Hitler was not funny". This is what we are dealing with folks.
It is for all the reasons mentioned above that you have to really weigh when betting which movie will win the Oscar in 2020 odds.
Best Picture 
1917     2/5
Parasite     3/1
Once Upon a Time in Hollywood     15/2
Joker     14/1
The Irishman     50/1
Jojo Rabbit     66/1
Little Women     80/1
Marriage Story     80/1
Ford v Ferrari     150/1
Best Actor
Joaquin Phoenix (Joker)     1/25
Adam Driver (Marriage Story)     7/1
Leonardo DiCaprio (Once Upon a Time in Hollywood)     22/1
Antonio Banderas (Pain and Glory)     25/1
Jonathan Pryce (The Two Popes)     33/1
Best Actress
Renee Zellweger (Judy)     1/15
Scarlett Johansson (Marriage Story)     15/2
Cynthia Erivo (Harriet)     18/1
Charlize Theron (Bombshell)     22/1
Saorise Ronan (Little Women)     28/1
Best Supporting Actor 
Brad Pitt (Once Upon a Time in Hollywood)     1/25
Joe Pesci (The Irishman)     8/1
Tom Hanks (A Beautiful Day in the Neighborhood)     18/1
Al Pacino (The Irishman)     20/1
Anthony Hopkins (The Two Popes)     33/1
Best Supporting Actress
Laura Dern (Marriage Story)     1/22
Margot Robbie (Bombshell)     8/1
Florence Pugh (Little Women)     14/1
Scarlett Johansson (Jojo Rabbit)     20/1
Kathy Bates (Richard Jewell)     33/1
Best Director
Sam Mendes (1917)     1/9
Bong Joon Ho (Parasite)     9/2
Quentin Tarantino (Once Upon a Time in Hollywood)     10/1
Martin Scorsese (The Irishman)     33/1
Todd Phillips (Joker)     50/1
Best Original Screenplay 
Parasite     1/2
Once Upon a Time in Hollywood     5/4
Marriage Story     8/1
1917     40/1
Knives Out     40/1
Best Adapted Screen Play
Jojo Rabbit     1/3
Little Women     2/1
The Irishman     7/1
Joker     50/1
The Two Popes     50/1
Best Original Song  
(I'm Gonna) Love Me Again (Rocketman)     1/10
Stand Up (Harriet)     9/2
Into The Unknown (Frozen II)     9/1
I Can't Let You Throw Yourself Away (Toy Story 4)     25/1
Im Standing With You (Breakthrough)     40/1
Best Original Score
Joker     1/7
1917     3/1
Little Women     12/1
Marriage Story     33/1
Star Wars The Rise of Skywalker     40/1
Best Animated Feature Film
Toy Story 4     2/3
Klaus     1/1
Missing Link     9/1
I Lost My Body     33/1
How to Train Your Dragon The Hidden World     50/1
Best Animated Short Film
Hair Love     2/5
Kitbull     7/4
Sister     9/1
Memorable     14/1
Dcera (Daughter)     40/1
Best Cinematography 
1917     1/50
Once Upon A Time in Hollywood     12/1
Joker     14/1
The Lighthouse     14/1
The Irishman     25/1
Best Cosume Design 
Little Women     1/3
Jojo Rabbit     3/2
Once Upon a Time in Hollywood     5/1
Joker     40/1
The Irishman     50/1
(Notes: Jojo Rabbit opened as 12/1 underdog)
Best Documentary Feature
American Factory     2/5
For Sama     7/5
Honeyland     10/1
The Cave     50/1
The Edge of Democracy     50/1
Best Documentary Short 
Learning to Skateboard     1/12
St Louis Superman     6/1
Life Overtakes Me     12/1
In the Absence     12/1
Walk Run Cha Cha     20/1
Best Film Editing 
Ford v Ferrari     10/11
Parasite     1/1
The Irishman     11/2
Jojo Rabbit     25/1
Joker     25/1
Best Makeup and Hairstyling  
Bombshell     1/10
Joker     4/1
Judy     14/1
1917     22/1
Maleficent Mistress of Evil     33/1
Best Production Design
Once Upon a Time in Hollywood     2/3
1917     3/2
Parasite     7/2
The Irishman     33/1
Jojo Rabbit     50/1
Best Sound Editing
1917     1/3
Ford v Ferrari     7/4
Once Upon A Time in Hollywood     22/1
Joker     25/1
Star Wars The Rise of Skywalker     25/1
Best Sound Mixing
1917     1/3
Ford v Ferrari     7/4
Once Upon a Time in Hollywood     18/1
Ad Astra     25/1
Joker     25/1
Best Visual Effects 
1917     2/3
Avengers: Endgame     5/2
The Lion King     9/2
The Irishman     11/2
Star Wars The Rise of Skywalker     25/1