XFL Week 2 Point Spreads
February 10, 2020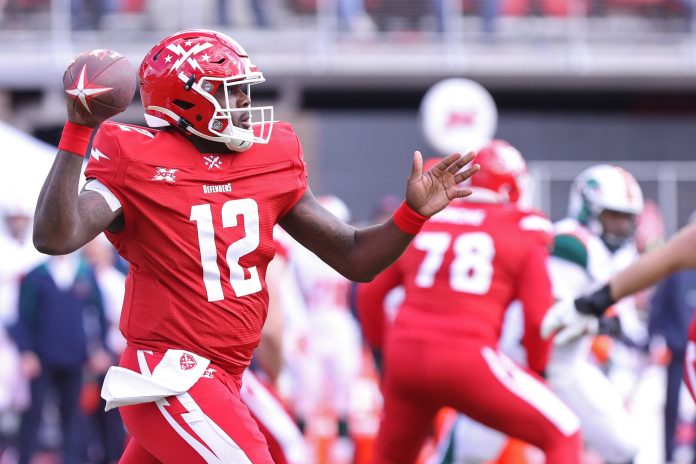 The XFL is looking good thus far. Its ratings this past weekend were the highest sports ratings of the weekend. But no one will be too quick to judge the league as a success. This is because the league jumped out to a great start back in 2001 before eventually folding due to lack of interest by consumers.
Betting levels on the sports have varied from location to location but overall it is getting moderate attention from bettors. Betting volume is expected to increase as the public becomes more familiar with the teams and players.
The league generated some interest on Twitter and other social media with fans sharing aspects of the game they liked better than the way the NFL does things. Two major facets they discussed was the ability of the fans to hear and see exactly what the replay officials were looking at. The second thing ans enjoyed was the interviews with the players as the game unfolded.
| Game | Teams | Spread |
| --- | --- | --- |
| Saturday 2PM | NY Guardians | +5 |
| | DC Defenders | -5 |
| | | |
| 5:00 PM EST | TB Vipers | -2.5 |
| | Seattle Dragons | +2.5 |
| | | |
| Sunday 3PM | Dallas Renegades | -4 |
| | LA Wildcats | +4 |
| | | |
| 6PM EST | STL. Battlehawks | +7 |
| | Houston Roughnecks | -7 |