XFL Point Spreads Week 4
February 26, 2020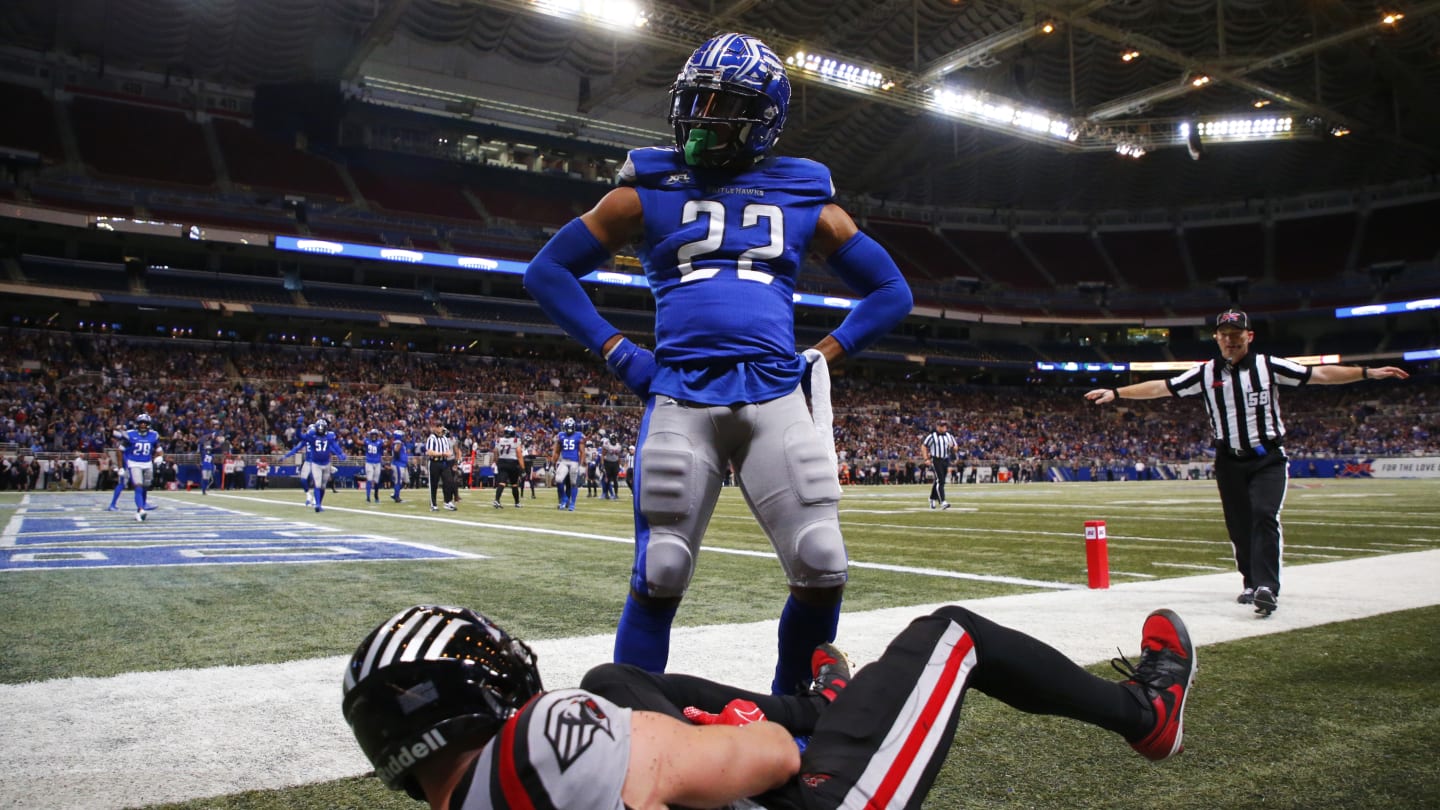 Well the XFL is hanging in there pretty well. The games are being shown on FOX and CBS and the stadiums are about half full. There is some excitement around the sport and even a few breakout stars.
Ratings have been decent and as we printed last week, at least one sportsbook manager has been surprised by the amount of action on the sport.
SBA took our shot at making a few picks against the spread last weekend and thus far we are 0-2. Making picks for a league that has exactly three games in the books per team in their entire history has not proven to be easy.
With all of that said, good luck with your XFL picks and bets this week. We are bowing out of trying to make any picks. We just don't have a feel for it yet. Sometimes its best to admit when there is no angle and put your billfold away.
XFL Week 4 Lines – lines from BetOnline

| Teams | Spread | Moeyline | Total |
| --- | --- | --- | --- |
| Feb Sat 29, 2020 2:00 PM | | | |
| Los Angeles Wildcats | -7 | -300 | 39.5 |
| New York Guardians | +7 | +250 | |
| | | | |
| Feb Sat 29, 2020 5:00 PM | | | |
| Seattle Dragons | +12 | +395 | 38.5 |
| St. Louis BattleHawks | -12 | -500 | |
| | | | |
| March 1, 2020 4:00 PM | | | |
| Houston Roughnecks | -1.5 | -130 | 50.5 |
| Dallas Renegades | +1.5 | +110 | |
| | | | |
| March 1, 2020 7:00 PM | | | |
| DC Defenders | -2.5 | -135 | 44.5 |
| Tampa Bay Vipers | +2.5 | +115 | |
XFL ATS Standings Entering Week 4 
| Team | SU | ATS |
| --- | --- | --- |
| DC Defenders | 2-1 | 2-1 |
| STL BattleHawks | 2-1 | 3-0 |
| NY Guardians | 1-2 | 1-2 |
| TB Vipers | 0-3 | 1-2 |
| Teams | SU | ATS |
| --- | --- | --- |
| Houston Roughnecks | 3-0 | 1-2 |
| Dallas Renegades | 2-1 | 2-1 |
| Seattle Dragons | 1-2 | 1-2 |
| LA Wildcats | 1-2 | 1-2 |