The Qualities of a Good Online Sportsbook
March 10, 2020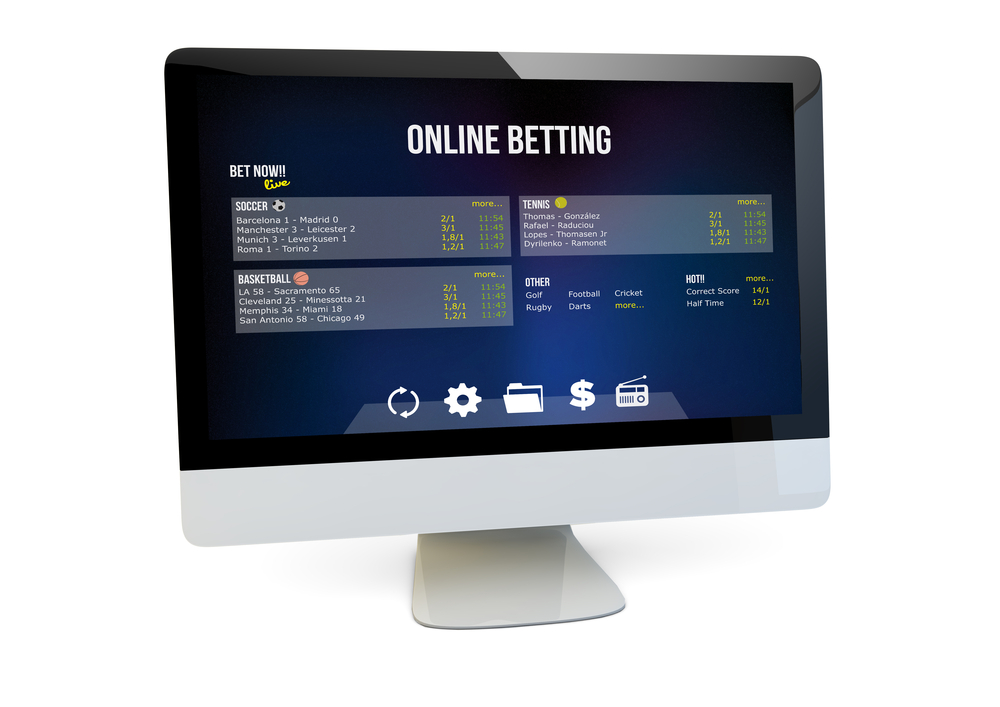 People are driven to gambling because of the entertainment that comes with it and the amount they stand to win. However, choosing the wrong online sportsbook can ruin your experience and discourage you from betting. Therefore, you should be cautious when it comes to the company you gamble with.
Numerous online sportsbooks make you confused about which one is the best for you. The challenge is that all of them promise you the best gambling experience and service delivery. However, some of them may disappoint you.
Regardless of your age, the enjoyment you draw from gambling can, at times, be overwhelming. The huge wins you get can make you want to play many games. Discipline is an important virtue in gambling, and you should embrace it.
Are you looking for an online sportsbook that is good for you, and are not sure of the characteristics to assess? Below are the things you should take into account.
User-Friendliness of the Company Website
As a player, you should spend a lot of time when navigating a sportsbook website. It should take you a few minutes to place your bet. That's why you should make sure that the site is user-friendly.
When is it appropriate to say that a sportsbook website is user-friendly? First, it should be easy for you to sign up.
While there are websites where you can take ages to sign up, others offer a straightforward procedure. Choose the one that makes this process less of a struggle.
The other consideration is the ease of finding the necessary information. A good sportsbook website is one where all the information is displayed logically, and it does not take a lot of time for you to get what you want. If you have to spend several hours to learn how to place a bet, avoid that company.
User-friendliness is also measured by the readability of the information displayed on the sportsbook website. The content should be written in the right fonts with the option to adjust the size. It should be perfect in grammar and style.
The information should be written in a language that the user can understand. More importantly, the user should find it easy to navigate from one page to another within the online sportsbook website.
Ability to Use the Sportsbook Website on Different Devices
As a player, you are looking for convenience. In simple terms, it should be easy for you to place your bet from wherever you are. If the online sportsbook website does not offer that, avoid it.
With the advancement in technology, people are using different devices to access the internet. While some use desktop computers, the majority use their smartphones, tablets, and laptops. It is not an exception when it comes to betting.
People feel that they should be able to bet conveniently whether they are traveling, enjoying time with their friends at a park, or while resting in bed. It is for this reason that an online sportsbook website should be usable through any device the players want to use, provided it can access the internet.
As recommended by SportsBookAdvisor, when you do research, you can find that the online sportsbooks have websites versions that can only be accessed through desktops. Very few companies have websites with designs that look great on any device. An online sportsbook is considered perfect when you can use the site on a variety of devices without straining to read the information.
Variety of Betting Options
Lucian Marinescu, a partner at OnlineCasinoGems, stated, "The success of gambling depends on the options a player has. So, you should always try to make the right pick for better results. The same requirements for sportsbooks can be applied to online casinos: a variety of betting options, secure, and user-friendly services, that's what the customers need."
The first thing you look at when assessing the online sportsbook is the variety of sports they offer. You are likely to find games like NBA and NFL. That means that if you are a cricket enthusiast, there is nothing for you on such sites.
There are also online sportsbooks that only offer marquee games. Those in the lower leagues or the less popular ones are ignored. That leaves you with very few options to choose from. A good online sportsbook is the one that gives players a variety of games to select.
Moreover, the type of bets you like should be available. For instance, a player who likes betting on the Premier League should have different markets, including goal scorers, the number of goals scored, match winners, league top scorers, and the league winners, among others. That way, you can choose what is convenient for you as a player.
Security of the Online Sportsbook Users
According to Forbes, online activity poses serious risks to data privacy. Hence as you operate or visit the sportsbook website, you should be mindful of your safety.
Therefore, you should choose the best online sportsbooks that offer enhanced security to their users through the use of the latest technology. Moreover, they ensure that nothing happens to your money in the online accounts. No third party can access your information either.
Professional Support Available 24/7
There are times you may visit an online sportsbook website, and you do not know where to find specific information, or you have some inquiries to make. It should be possible for you to get the right response from the support team.
According to the Owner's Mag, customers are the backbone of any business and should be treated as a priority. Similarly, good sportsbook companies treat their customer as important assets. They have a support team that is available 24/7 to respond to questions from clients.
As seen on Business Insider, quick response to customers' problems is vital. Hence the support team of a good sportsbook responds promptly to ensure that the player is not frustrated.
With the right companies, players can choose from different channels to contact the support team of the online sportsbook. These options include:
· Communication through social media websites
· Phone numbers to call
· Live chat
· Email address
· Message board
The Bottom Line
The aspects that make an outstanding online sportsbook are user-friendliness of the website, capability of the site to be accessed on various devices, variety of betting options, enhanced security, and professional customer support available 24/7. It's important to be cautious and access these aspects before choosing a sportsbook.