Odds for Who Will Be Patriots Starting QB
March 22, 2020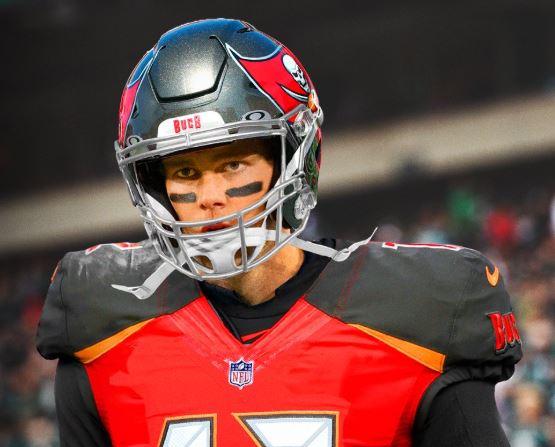 The New England Patriots decided to move on from Tom Brady this offseason. They offer him a low bid contract purposely to get him to move on. Not sure if that is the way to treat the QB who won you a record six Super Bowls.
Tom moved on to Tampa Bay which gave him a two year $60M contract to play for the Buccaneers. The contract has $50M guaranteed. He takes over a team that already has a couple very capable receivers in Pro-Bowlers Chris Godwin and Mike Evans.
But now who will helm the Patriots? That is a good question. The Patriots are in need of a starter at QB.  Cam Newton, Andy Dalton and Jameis Winston are all on the free market. It really is anyone's guess who they will bring in this year.
Earlier today The Patriots signed Brian Hoyer, a player that has been a backup for them in years past. Chances are they want him to be an emergency backup in the near future as well.
According to the Patriots website, their current QB depth chart is Brian Hoyer, Jarret Stidham and Cody Kessler. I don't see any one of these guys getting the starting nod honestly.
2020 Starter
| | |
| --- | --- |
| Jarrett Stidham | -130 |
| Brian Hoyer | +400 |
| Andy Dalton | +800 |
| Cam Newton | +800 |
| Jameis Winston | +800 |
| Cody Kessler | +1200 |
| Jacoby Brissett | +1400 |
| Derek Carr | +2500 |
| Joe Flacco | +3300 |
| Jimmy Garoppolo | +5000 |
| Eli Manning | +10000 |
2021 Starter
When looking at the possible options, you may be surprised to know that Deshaun Watson of all people is favored to be their QB (+300). Watson is in the last year of a four-year, $13.84 million contract. Will the Patriots trade for DeShaun Watson this spring/summer and then try to ink him to a lucrative long term deal? Will they try to get him after the 2020 season?
Cam Newton has been brought up a lot in conversation. He will be released by the Panthers shortly. If he is back to being healthy he may be a good fit for the Pats. You can get on Cam Newton being the Patriots starting QB in Fall of 2021 for +1200 at BetOnline.ag. Pretty solid value in my opinion.
Maybe they will work some magic and pick up the prospective #1 QB in next years draft, Trevor Lawrence. If you think the Pats will bide their time this season and make a play for the talented rook next year, Lawrence pays off at +500.
Complete Odds List for Patriots QB 2021
| | |
| --- | --- |
| Deshaun Watson | +300 |
| Jarrett Stidham | +500 |
| Trevor Lawrence | +500 |
| Kyle Trask | +700 |
| Dak Prescott | +900 |
| Jacoby Brissett | +1100 |
| Andy Dalton | +1200 |
| Cam Newton | +1200 |
| Derek Carr | +1200 |
| Matthew Stafford | +1200 |
| Taysom Hill | +1200 |
| Mac Jones | +1600 |
| Ryan Fitzpatrick | +2000 |
| Sam Ehlinger | +2500 |
| Brian Hoyer | +3300 |
| JT Daniels | +3300 |
| Aaron Rodgers | +5000 |
| Patrick Mahomes | +10000 |