2020 NFL Divisional Odds
March 23, 2020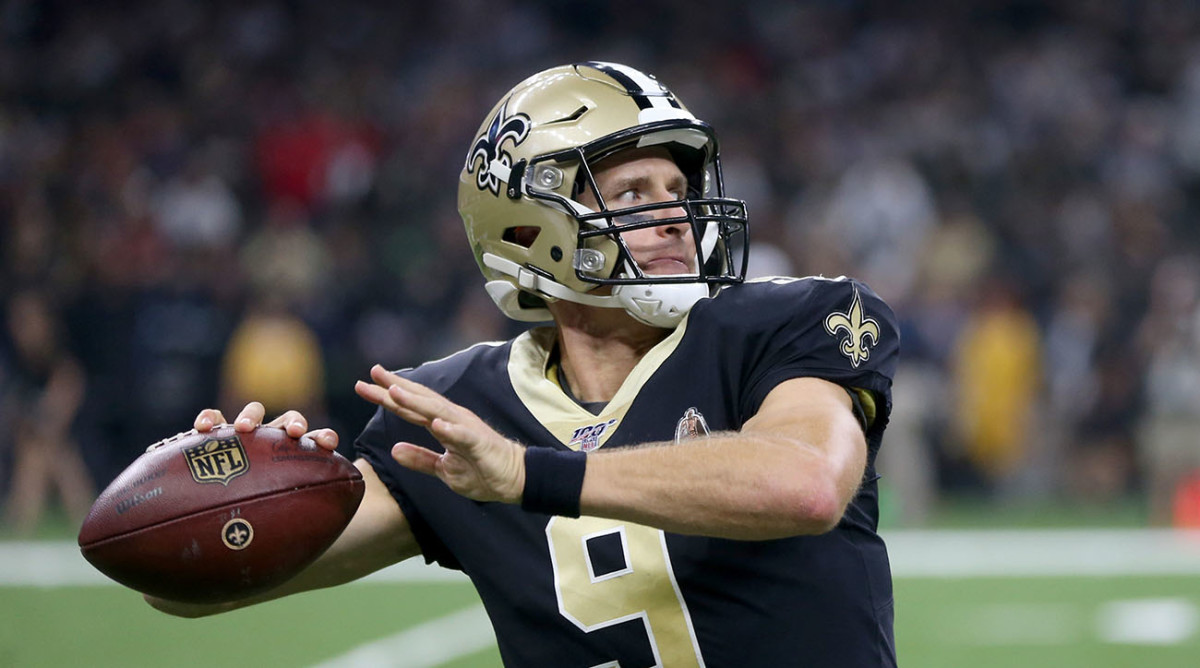 Tom Brady is now a Buccaneer. Stefon Diggs in now a Buffalo Bill. DeAndre Hopkins is now a Cardinal. Many changes have occurred this past week in the NFL and it has shaken up the odds as well.
Assuming that there will be an NFL season played this year (coronavirus), the odds for the team to be division champ of each of the 8 divisions have been posted.
Surprisingly the Bucs are not favored to win the NFC South with Tom Brady. That is because the Saints are still viable and Drew Brees decided to come back and play for another year. Between The Falcons' Matt Ryan, the Bucs' Tom Brady and the Saints' Drew Brees there is 118 years on Earth combine and 53 of those years in the NFL. The QB situation in that conference is "long in the tooth".
The team that is expected to draft the best QB in the 2020 NFL draft, Joe Burrow, is the Cincinnati Bengals. This fact isn't helping with their immediate forecast as the Bengals are expected to finish in the cellar of the division (+2500). They are also tied for last place in the AFC odds (+6600) and last tied for second to last in NFL Super Bowl odds at +25000.
I think the Patriots automatically being favored to win the AFC EAST is a mistake. They have no idea who will QB their team. Meanwhile the Bills have been putting together a team (see Stefon Diggs to Bills above).  I think the Patriots and the oddsmakers have both underestimated what Tom Brady meant for the Patriots team.
2020 NFL Division Odds
| NFL Division Odds | |
| --- | --- |
| AFC EAST | |
| New England Patriots | -110 |
| Buffalo Bills | +175 |
| New York Jets | +700 |
| Miami Dolphins | +900 |
| | |
| AFC North | |
| Baltimore Ravens | -200 |
| Pittsburgh Steelers | +350 |
| Cleveland Browns | +450 |
| Cincinnati Bengals | +2500 |
| | |
| AFC South | |
| Indianapolis Colts | +150 |
| Tennessee Titans | +175 |
| Houston Texans | +250 |
| Jacksonville Jaguars | +1400 |
| | |
| AFC West | |
| Kansas City Chiefs | -350 |
| Denver Broncos | +800 |
| Las Vegas Raiders | +800 |
| Los Angeles Chargers | +800 |
| | |
| NFC East | |
| Dallas Cowboys | +125 |
| Philadelphia Eagles | +140 |
| New York Giants | +650 |
| Washington Redskins | +800 |
| | |
| NFC North | |
| Green Bay Packers | +125 |
| Minnesota Vikings | +200 |
| Chicago Bears | +300 |
| Detroit Lions | +1000 |
| | |
| NFC South | |
| New Orleans Saints | -125 |
| Tampa Bay Buccaneers | +200 |
| Atlanta Falcons | +600 |
| Carolina Panthers | +1400 |
| | |
| NFC West | |
| San Francisco 49ers | -110 |
| Seattle Seahawks | +350 |
| Los Angeles Rams | +400 |
| Arizona Cardinals | +500 |