Bucs vs Saints – Brady vs Brees Early Line
March 27, 2020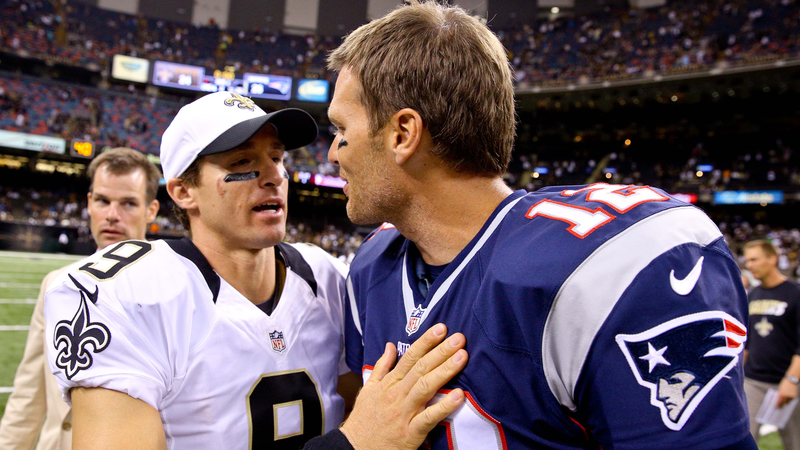 Sportsbooks have had a lot of extra time to work on their upcoming offerings for football season. One match-up that has sportsbooks and fans both excited is the Tampa Bay Buccaneers vs the New Orleans Saints.
It is no mystery why this matchup is of extreme interest. Tom Brady, arguably the best QB in NFL history is now playing for the Buccaneers. He will be facing one of the best QB's not named Tom Brady, in Drew Brees of the New Orleans Saints.
The Bucs and Saints have had a division rivalry for decades but in recent years the Sinst have been the dominant team. Now it is competitive again. Both teams will be vying to be division champs. See NFC South Division Odds here
Online sportsbook BetOnline.ag has put together an early line for both 2020 games between the Bucs and the Saints.
According to the Saints schedule they will play the Bucs twice. The dates and times have not been set yet but obviously one game will be played in New Orleans and the other in Tampa at Raymond James Stadium.
Here are the current lines:
New Orleans (-1) at Tampa Bay (+1)
Tampa Bay (+5) at New Orleans (-5)
Brees holds a 3-2 advantage over Tom Brady head to head. Brady and the Patriots have actually won the last two meetings. Two of Brees' wins came when he was the QB for the San Diego Chargers.
I think the key to betting these two games is when they will be played. If Brees is visiting Tampa early in the season, I think he wins and covers that game. If the Tampa game is played late in the season, I take Bucs +1. By that time Brady will have had time gel with his guys.