Here's What Every Football Website Has To Say About Toppers In 2020 NFL Draft
March 31, 2020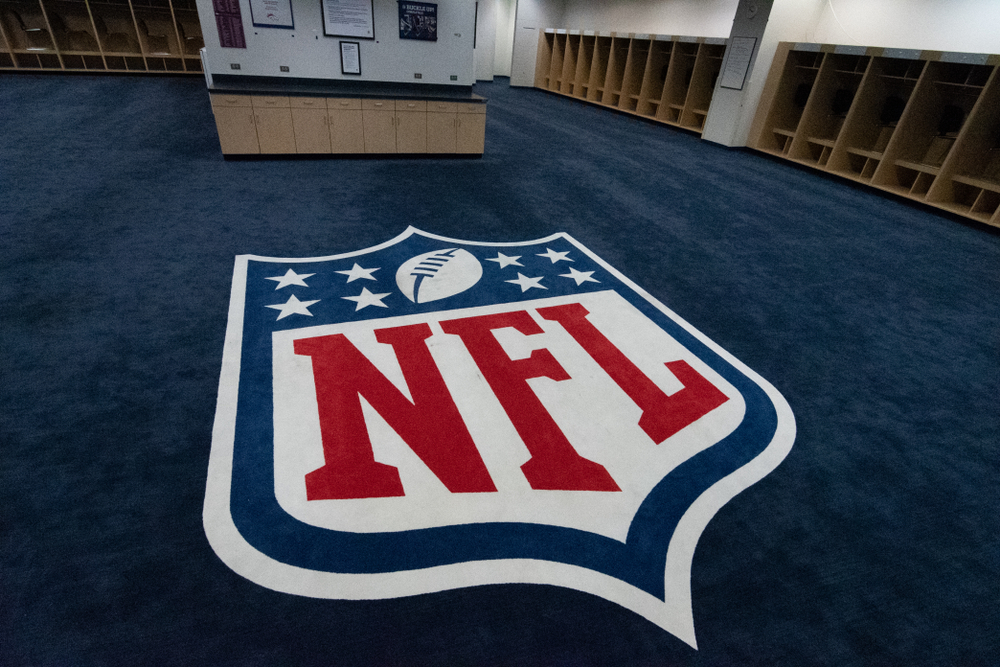 The National Football League season 2020 just can't wait to happen. In less than a few days, the famous NFL 2020 draft will happen. The NFL draft or the Player Selection Meeting that annually takes place as the league's common source of player recruitment is making a buzz in the sports industry, thus creating noise from all corners of the country.
There have been many speculations which will be this year's top drafts, and many top favorites have already made into the Vegas NFL draft odds. But right before we jump into any conclusion, let us take a look who are the top players that made a mark in their season.
And know some insights from prominent football analysts and insiders who are their personal picks and who will be chosen in the upcoming draft.
From the Experts
Consulting different sports analysts like Bucky Brooks from NFL.com together with Mel Kiper, Jr. of ESPN, and two football analytic sites like Pro Football Focus and The Athletic, they share their insights for the upcoming draft and share their top picks too.
First up, their choice for the wide receiver position and their personal rankings.
According to Mel Kiper Jr. of ESPN, he has included five wide receivers in his overall Top 25. In his list, he has included a few of the favorites like Jeudy, Lamb, Ruggs III, Higgins, and lastly, Jefferson. It didn't have any difference with the Pro Football Focus (PFF) Top 100 list. The only prospects added to PFF's list are Shenault, Reagor, Aiyuk, Mims, Pittman, Jr., Jauan Jennings, Johnson, Jefferson, K.J. Hill, Hamler, John Hightowe, Van Jefferson.
On the other hand, when looking at Bucky Brooks' rankings, he has picked Jerry Jeudy as his top pick, followed by CeeDee Lamb of Oklahoma, with Henry Ruggs III in third, Justin Jefferson in fourth, and Laviska Shenault, Jr in rank five. All of their choices have a similarity, showing that these top players have a remarkable playing career that leaves a mark on these analysts.
It is believed that having a good selection for a wide receiver and offensive tackle will have an edge this NFL season, especially to the Minnesota Vikings. Many of these analysts, including the famous Ron Johnson of Fox9, shared that securing one either from the first or second round should be their priority.
This upcoming draft, the Cincinnati Bengals have earned the chance to select the number one overall pick.
The Top Prospects
Many names are exceedingly emerging to be one of the top drafts this upcoming season, and undeniably their playing career supports this. Get to know these top players that have been a favorite by many sports analysts and even by football enthusiasts.
Let start with the Quarterbacks:
Joe Burrow, Louisiana
Tua Tagovailoa, University of Alabama
Jordan Love, Utah State Aggies
Justin Herbert, Oregon Ducks
Jacob Eason, Washington Huskies
From Louisiana, Burrow has been named by the Bengals to be their quarterback this season's NFL mock draft roundup. With an "arm that can drop the ball anywhere in the field" and his classic swagger, he's perfect to be an on-field leader.
Tagovailoa, on the other hand, has been a team favorite. However, due to a hip injury, there might be adjustments happening in this upcoming draft. Among the other three namely, Love, Herbert, and Eason, Love has the potential to be drafted by the Patriots and one of Mel Kiper Jr mock drafts.
Next, the Offensive Lineman:
Jedrick Wills
Tristan Wirfs
Mekhi Becton
Andrew Thomas
Josh Jones
Running Back:
Jonathan Taylor
D'Andre Swift
J.K. Dobbins
Cam Akers
Clyde Edwards-Helaire
Wide Receiver:
CeeDee Lamb
Jerry Jeudy
Tee Higgins
Justin Jefferson
Laviska Shenault Jr
All these 5 top players have made it into different top-ranking listings from various sports experts and sport analytic sites. You can see these five names across all different mock drafts, which is highly impressive and has a potential that all of them will be drafted by different teams this season.
Tight End:
Brycen Hopkins
Hunter Bryant
Adam Trautman
Harrison Bryant
Albert Okwuegbunam
Defensive Lineman:
Derrick Brown
Javon Kinlaw
Ross Blacklock
Marlon Davidson
Justin Madubuike
Defensive Edge
A.J. Epenesa
Chase Young
K'Lavon Chaisson
Yetur Gross-Matos
Julian Okwarae
On the defensive edge, or now called Edge, Chase Young is the NFL best player and is tagged as a game-changing disruptor in any scheme this season.
Linebacker
Isaiah Simmons
Kenneth Murray
Patrick Queen
Zack Baun
Akeem Davis-Gaither
Following in the ranks of Burrows and Young, Simmons, as Clemson University linebacker, has made a good and lasting impression on his last games during his final college season with a record of 104 tackles, seven sacks, 16.5 tackles for loss and three interceptions.
Safety
Xavier McKinney
Grant Delpit
Ashtyn Davis
Antoine Winfield Jr.
Kyle Dugger
Cornerback
Jeff Okudah
CJ Henderson
Kristian Fulton
Trevon Diggs
A.J. Terrell
Takeaway
With all the buzz of the upcoming NFL draft, it is highly expected that there will be many speculations thrown in the media. All of these have different weighted possibilities, but at the end of the day, players who will be in the final draft will only be revealed during the draft day.