2020 NCAA Football Look Ahead Lines
April 6, 2020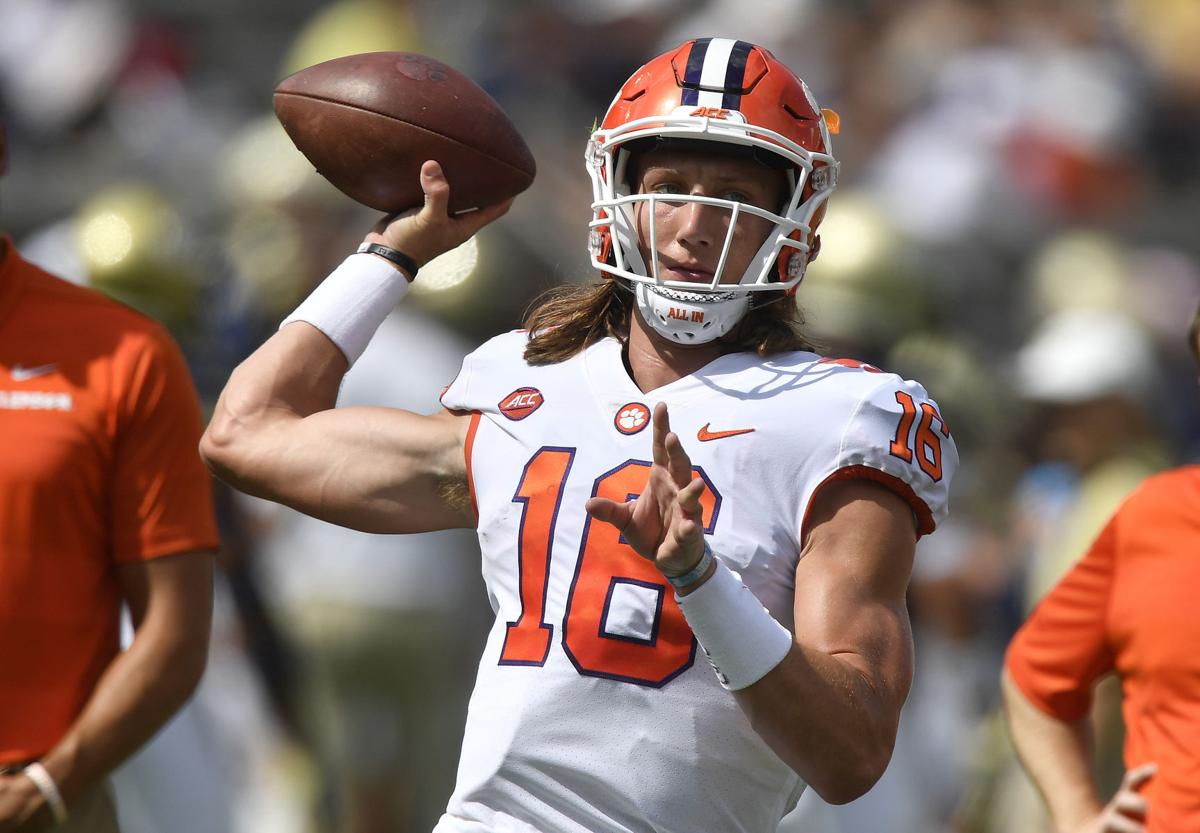 The sports betting world has been clamoring for something, anything to spark action in this time of total shut down. There are quite literally almost no sports being played right now. Russian Table Tennis was the most bet on sport last week. Let that sink in.
Fortunately, we still have college football to look forward to. There is no evidence that the pandemic Covid-19 will last all the way until then. Its possible. But its not definite.
BetOnline has put together some look-ahead lines for the best college football match-ups of the upcoming season. You can deposit and bet these games and even if the lines change, you are locked in now.
With any luck, the college football season wont face a total shutdown and we can actually watch these games and bet on them.
One game that instantly sticks out to me is Clemson at Notre Dame. The game is schedule for Nov. 7, 2020. Clemson is minus 6 points. This should be a great game and anytime you can get Clemson minus less than a TD, its a good thing. They have the number 1 rated player returning under center this year. Clemson is ranked #1 in the pre-season ranking at NCAA website. Notre Dame is ranked #11.

| Teams | Lines |
| --- | --- |
| Navy | +13.5 |
| Notre Dame | -13.5 |
| | |
| Georgia | +7 |
| Alabama | -7 |
| | |
| Alabama | -3 |
| LSU | +3 |
| | |
| Stanford | +6.5 |
| USC | -6.5 |
| | |
| Florida | -3 |
| LSU | +3 |
| | |
| Texas | +3.5 |
| Oklahoma | -3.5 |
| | |
| Notre Dame | -10 |
| Stanford | +10 |
| | |
| Ohio State | -3 |
| Penn State | +3 |
| | |
| Florida | +2.5 |
| Georgia | -2.5 |
| | |
| Nebraska | +16 |
| Ohio State | -16 |
| | |
| USC | +3.5 |
| Oregon | -3.5 |
| | |
| LSU | PK |
| Auburn | PK |
| | |
| Ohio State | -7.5 |
| Michigan | +7.5 |
| | |
| Texas | +5 |
| LSU | -5 |
| | |
| Michigan | -2.5 |
| Wisconsin | +2.5 |
| | |
| Michigan | -2 |
| Penn State | +2 |
| | |
| Auburn | +4.5 |
| Georgia | -4.5 |
| | |
| UCLA | +6.5 |
| USC | -6.5 |
| | |
| | |
| Ohio State | -6 |
| Oregon | +6 |
| | |
| Clemson | -6 |
| Notre Dame | +6 |
| | |
| Washington | +6.5 |
| USC | -6.5 |