93rd Academy Awards Best Picture Odds 2021
April 7, 2020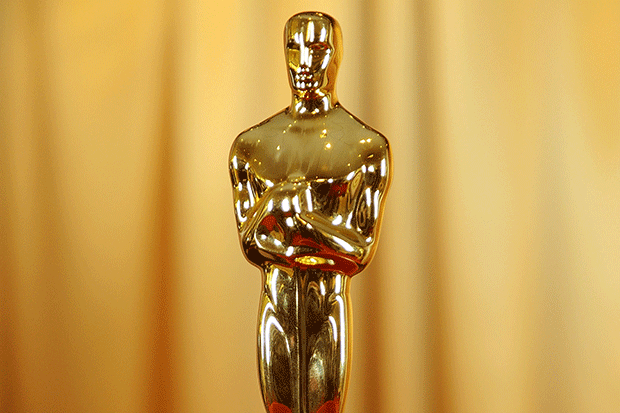 It wasn't so long ago that the Oscars held their ceremony in California, congratulating each other for the work they did and the millions they made. But, it is never too early start thinking about the odds for the next Oscars Awards. On February 28, 2021 the 93rd Academy Awards will take place.
There were already a ton of movies "in the can" before the corona-virus shut down the industry. In this article we will list the current odds for each movie that is currently on the radar and scheduled to come out this year.
Earlier this year, the Oscars awarded the Best Picture to South Korean film "Parasite" which also won the best foreign film category. Does this mean they should get rid of the foreign film category altogether? Was this just another attempt by Hollywood to show how "woke" they are?
Brad Pitt won a best supporting acting trophy for being Brad Pitt in "Once Upon a Time in Hollywood". The reason Is say that he won it for being Brad Pitt is that because he basically is the same guy in every movie. He doesn't really become the character like many of the other best actor winners, Daniel Day Lewis or Gary Oldman for example. I also say that he won the statue for being Brad Pitt because many of the Oscar voters plainly admitted that it was "his time" to win. Ridiculous.
Odds for Best Picture 2021

| Movie | Odds |
| --- | --- |
| Tenet | +800 |
| Dune | +900 |
| Mank | +900 |
| Nightmare Alley | +1000 |
| The French Dispatch | +1000 |
| The Midnight Sky | +1000 |
| Deep Water | +1200 |
| News of the World | +1200 |
| Stillwater | +1200 |
| Bernstein | +1400 |
| Da 5 Bloods | +1400 |
| Green Knight | +1400 |
| In The Heights | +1400 |
| Apollo 10½ | +1600 |
| Greyhound | +1600 |
| The Last Duel | +1600 |
| BIOS | +1800 |
| Hillbilly Elegy | +1800 |
| Ma Rainey's Black Bottom | +1800 |
| Minari | +1800 |
| Next Goal Wins | +1800 |
| West Side Story | +1800 |
| Annette | +2000 |
| Barbie | +2000 |
| I'm Thinking of Ending Things | +2000 |
| King Richard | +2000 |
| Macbeth | +2000 |
| On the Rocks | +2000 |
| The Father | +2000 |
| Those Who Wish Me Dead | +2000 |
| C'mon C'mon | +2200 |
| Palm Springs | +2200 |
| Ammonite | +2500 |
| Onward | +2500 |
| The Invisible Man | +2500 |
| The Trial of the Chicago 7 | +2500 |
| Blonde | +2800 |
| Cherry | +3300 |
| Last Night in Soho | +3300 |
| Nomadland | +3300 |
| Promising Young Woman | +3300 |
| Respect | +3300 |
| Soul | +3300 |
| The Eyes of Tammy Faye | +3300 |
| The Souvenir: Part II Wins | +3300 |
| The Woman in the Window | +3300 |
| Happiest Season | +4000 |
| Horse Girl | +4000 |
| Mulan | +4000 |
| No Time to Die | +4000 |
| Shirley | +4000 |
| The Devil All the Time | +4000 |
| The Falcon and the Winter Soldier | +4000 |
| The Witches | +4000 |
| Worth | +4000 |
| Ironbark | +5000 |
| The Hunting | +5000 |
| The King of Staten Island | +5000 |
| The Last Thing He Wanted | +5000 |
| The Many Saints of Newark | +5000 |
| The Way Back | +5000 |
| Underwater | +5000 |
| Coming 2 America | +6600 |
| Death on the Nile | +6600 |
| Fantasy Island | +6600 |
| Quiet Place 2 | +6600 |
| Run | +6600 |
| The Eternals | +6600 |
| Halloween Kills | +8000 |
| Harley Quinn: Birds of Prey | +8000 |
| Sonic the Hedgehog | +8000 |
| Artemis Fowl | +10000 |
| Black Widow | +10000 |
| Dolittle | +10000 |
| Fast and Furious 9 | +10000 |
| Top Gun: Maverick | +10000 |
| Wonder Woman 1984 | +10000 |
| Jungle Cruise | +15000 |
| Monster Hunter | +15000 |
| Morbius | +15000 |