AFC and NFC North NFL Point Spreads Posted
April 11, 2020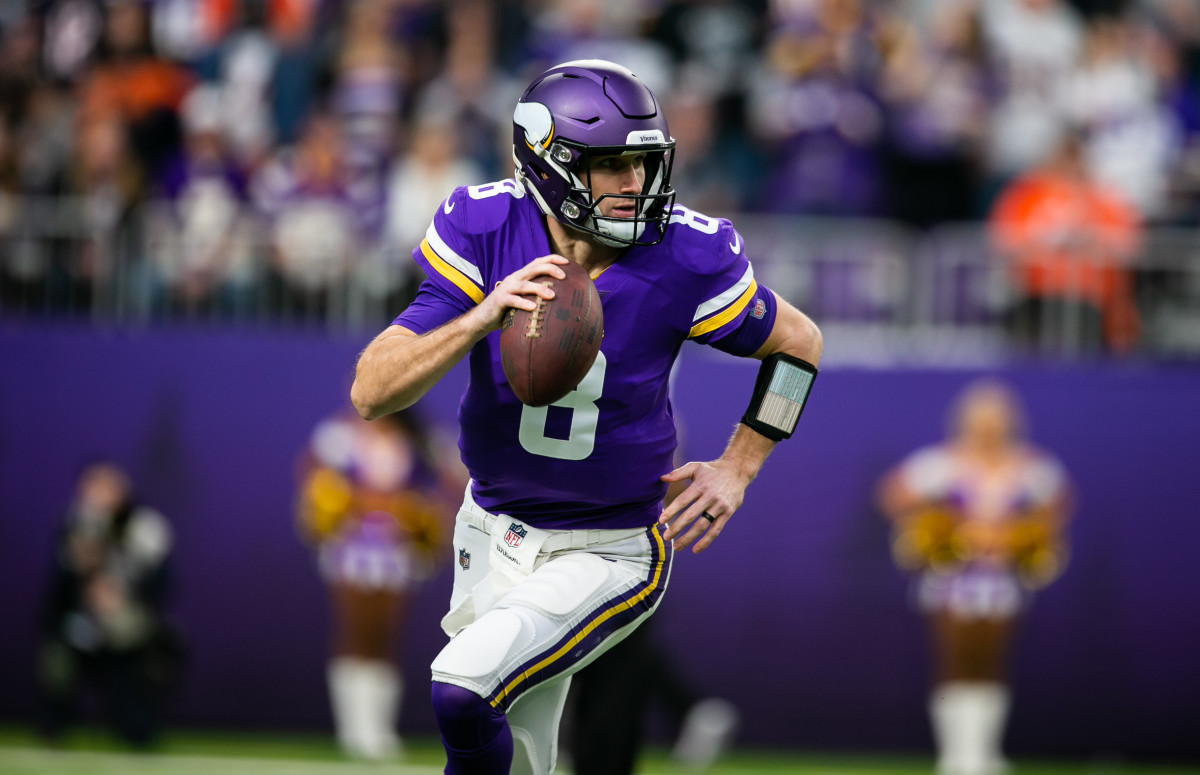 Any little glimmer of hope of a sport being played in 2020 at this point is like a breath of fresh air. And as far as we know here in mid-April, the NFL football season is scheduled to be played in full and start in September just like normal.
The team match-ups for each NFL team have been posted and you can find them here. The date and time of each contest has not been scheduled however.
In this article we will list the point spreads for the NFC North game as well as the AFC North match-ups. These are the only spreads for regular season games which are available at this time.
A Few Take Aways
Judging from the Ravens being -2.5 points at New England, you can tell that oddsmakers believe that Brady leaving has weakened the Patriots. I mean who doesn't think that? But it also shows that they have enough confidence in Bill Belichick to put together a team that is just a small underdog against one of the top couple teams in the nation. It should be noted that the Patriot lost their MVP in Tom Brady but also lost some other key players, like Kyle Van Noy and Center Ted Karras, both to the Miami Dolphins, a division rival.
The Ravens are the only team of the 8 that is favored in all of their match-ups. The Minnesota Vikings are only underdogs in one of their games.
Any missing games are 'off the board'.
NFC North
Chicago Bears
Bears at Falcons -1
Bears at Panthers +2.5
Bears at Jaguars +6.5
Bears at Rams -3.5
Bears at Titans -3
Bears at Lions PK
Bears at Packers -4.5
Bears at Vikings -4
Lions at Bears -5
Packers at Bears PK
Vikings at Bears PK
Saints at Bears +2.5
Buccaneers at Bears -1
Texans at Bears -3.5
Colts at Bears -1.5
Giants at Bears -6
Detroit Lions
Lions at Cardinals -3
Lions at Falcons -4.5
Lions at Panthers -1
Lions at Jaguars +1
Lions at Titans -6
Lions at Bears -5
Lions at Packers -7
Lions at Vikings -7
Packers at Lions +2
Vikings at Lions +2
Bears at Lions PK
Saints at Lions +5.5
Buccaneers at Lions +2.5
Texans at Lions -1
Colts at Lions +1.5
Redskins at Lions -5.5
Green Bay Packers
Packers at Texans PK
Packers at Colts -1.5
Packers at Saints -5.5
Packers at 49ers -5.5
Packers at Buccaneers -2.5
Packers at Bears PK
Packers at Lions +2
Packers at Vikings -3
Vikings at Packers -3
Lions at Packers -7
Bears at Packers -4.5
Falcons at Packers -6
Panthers at Packers -9.5
Jaguars at Packers -11
Titans at Packers -4
Eagles at Packers -2.5
Minnesota Vikings
Vikings at Texans PK
Vikings at Colts -2
Vikings at Saints -6
Vikings at Seahawks -3
Vikings at Buccaneers -3
Vikings at Bears PK
Vikings at Lions +2
Vikings at Packers -3
Packers at Vikings -3
Lions at Vikings -7
Bears at Vikings -4
Falcons at Vikings -5.5
Panthers at Vikings -9
Jaguars at Vikings -11
Titans at Vikings -3.5
Cowboys at Vikings -2.5
AFC North
Baltimore Ravens
Ravens at Texans +5
Ravens at Colts +2.5
Ravens at Patriots +2.5
Ravens at Eagles +1.5
Ravens at Redskins +10
Ravens at Steelers +2.5
Ravens at Browns +3.5
Ravens at Bengals +9
Bengals at Ravens -14
Browns at Ravens -8.5
Steelers at Ravens -7
Jags at Ravens -15.5
Titans at Ravens -8.5
Cowboys at Ravens -7
Giants at Ravens -12.5
Chiefs at Ravens -2
Cincinnati Bengals
Bengals at Texans -6.5
Bengals at Colts -9.5
Bengals at Dolphins -3.5
Bengals at Eagles -10
Bengals at Redskins -1.5
Bengals at Browns -8
Bengals at Steelers -9.5
Steelers at Bengals +4
Browns at Bengals +3
Jags at Bengals -3.5
Titans at Bengals +3.5
Cowboys at Bengals +5
Giants at Bengals Pick
Chargers at Bengals +1.5
Cleveland Browns
Browns at Cowboys -3.5
Browns at Jags +4.5
Browns at Giants +1
Browns at Jets +1
Browns at Titans -3
Browns at Steelers -3.5
Steelers at Browns -1
Texans at Browns -3.5
Colts at Browns -1
Eagles at Browns Pick
Redskins at Browns -9
Raiders at Browns -5
Pittsburgh Steelers
Steelers at Bills -2.5
Steelers at Cowboys -3
Steelers at Jags +6
Steelers at Giants +2.5
Steelers at Titans -2
Texans at Steelers -5
Colts at Steelers -2.5
Eagles at Steelers -2.5
Redskins at Steelers -10
Broncos at Steelers -5.5