Sports Bettors Turn to Betting on Simulations
April 14, 2020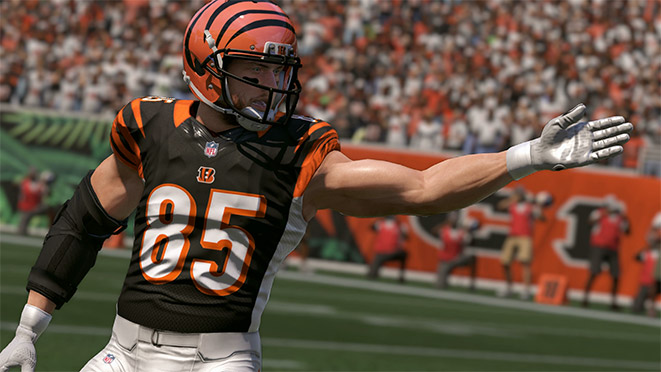 Updated: 4/15/2020 – Nascar driver gets fired for letting racial slur fly while participating in race simulation
Sports Bettors Turn to Betting on Simulations.. well, some sports bettors anyway. With society and all sports basically cancelled for the foreseeable future because of the pandemic, people are looking for ways to still enjoy betting on an undetermined sporting event.
Enter the simulation.. Sportsbooks have set up video games to play on auto-mode and are allowing their members to bet on the outcome. We have all played Madden and either played against the computer or allowed the computer to play itself. This is just exactly what this is.
The new activity was seemingly started by Bovada Sportsbook. They set match-ups on Madden 20 and streamed the game via Twitch. They have had a pretty positive response from the offering.
The virtual players are all modeled and rated based on their human inspiration. The only thing really missing is the human factor, ie., did the player get into a fight with his GF or is he hung over or something like that. Example: Sometimes, sports bettors will hear that a player was out all night the night before a game and bet against that players team.
Today BetOnline.ag is having two simulations that you can bet. Here are the odds for each
4:00 PM ET
Carolina Panthers (2019) -4.5
NY Jets (2019) +4.5
Total: 42.5
8:00 PM ET
Cincinnati Bengals (2019) +1.5
Arizona Cardinals (2019) -1.5
Total: 43.5
I know what many of you are thinking: This is some real junkie type activity right here. And you may be right. But I would like to counter with these two cliches: Don't knock it until you try it and desperate times call for desperate measures.