Final Four and Championship Game Point Spreads – A Look Back
April 15, 2020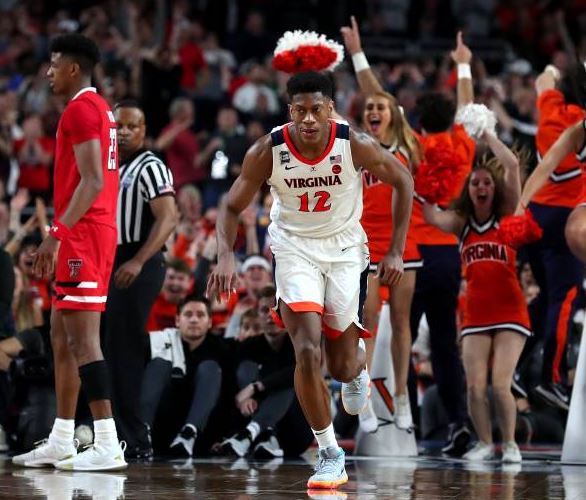 All we seem to hear about these days is the pandemic Covid-19 that has taken away our normal way of life and stripped sports from us. If you are like me, you are sick of hearing about the virus. But, to not mention it in an article that is only being written because of it seems dishonest.
We are writing this look back at NCAA Final Four and NCAA Championship game point spreads for the last ten years for one reason: because the games were cancelled this year. Now is a great time to pause and reflect on years past and try to remember the games and correlate them to the point spreads which were assigned.
For instance, last year's NCAA Championship game featured Virginia vs Texas Tech. Sportsbooks needed Virginia and polls taken showed the public backing Texas Tech at about a 2-1 ratio.  I personally wagered Virginia because in my opinion, they were the best team all year long. And though Texas Tech was hot, Virginia was hands-down the better all-around team. I put a nickel down on UVA because they were only minus two points on the point spread.
UVA led by three at half time and by 8 with only 6 minutes left in the game. And with their season record setting defense, I was sitting on easy street, or so I thought. UVA would go on to blow that lead and allow Texas Tech to force an overtime.
I was really nervous about my sure-thing when the game went into overtime. And any of you who have been doing this for any length of time know that a "sure-thing" doesn't exist. We allow ourselves to get overly confident in our picks sometimes. Luckily, Virginia shifted into fifth gear and pulled away beating Texas Tech 85-77. See game highlights here
Who knows, maybe we are trying to help bring some closure to the NCAA basketball fans by putting together articles like this. To have the season ripped away from us right before the tournament started was a cruel twist of fate.
NCAA Final Four Games
| YEAR | MATCHUP | LINE | SCORE | SU WINNER | ATS WINNER |
| --- | --- | --- | --- | --- | --- |
| 2019 | Virginia (1) vs. Auburn (5) | Virginia -6 | 63-62 | Virginia | Auburn +6 |
| 2019 | Texas Tech (3) vs. Michigan State (2) | Michigan State -2 | 61-51 | Texas Tech | Texas Tech +2 |
| 2018 | Villanova (1) vs. Kansas (1) | Villanova -5 | 95-79 | Villanova | Villanova -5 |
| 2018 | Michigan (3) vs. Loyola-Chicago (11) | Michigan -5.5 | 69-57 | Michigan | Michigan -5.5 |
| 2017 | Gonzaga (1) vs. South Carolina (7) | Gonzaga -6.5 | 77-73 | Gonzaga | South Carolina +6.5 |
| 2017 | North Carolina (1) vs. Oregon (3) | North Carolina -4.5 | 77-76 | North Carolina | Oregon +4.5 |
| 2016 | Villanova (2) vs. Oklahoma (2) | Villanova -2.5 | 95-51 | Villanova | Villanova -2 |
| 2016 | North Carolina (1) vs. Syracuse (10) | North Carolina -10 | 83-66 | North Carolina | North Carolina -10 |
| 2015 | Kentucky (1) vs. Wisconsin (1) | Kentucky -5 | 71-64 | Wisconsin | Wisconsin +5 |
| 2015 | Michigan State (7) vs. Duke (1) | Duke -5 | 81-61 | Duke | Duke -5 |
| 2014 | Florida (1) vs. Connecticut (7) | Florida -7 | 63-53 | Connecticut | Connecticut +7 |
| 2014 | Wisconsin (2) vs. Kentucky (8) | Kentucky -1 | 74-73 | Kentucky | PUSH |
| 2013 | Louisville (1) vs. Wichita St (9) | Louisville -9.5 | 72-68 | Louisville | Wichita St +9.5 |
| 2013 | Michigan (4) vs. Syracuse (4) | Michigan -1.5 | 61-56 | Michigan | Michigan -1.5 |
| 2012 | Kentucky (1) vs. Louisville (4) | Kentucky -8.5 | 69-61 | Kentucky | Louisville +8.5 |
| 2012 | Ohio State (2) vs. Kansas (2) | Ohio State -3 | 64-62 | Kansas | Kansas +3 |
| 2011 | Kentucky (4) vs. Connecticut (3) | Kentucky -2 | 56-55 | Connecticut | Connecticut +2 |
| 2011 | VCU (11) vs. Butler (8) | Butler -3.5 | 70-62 | Butler | Butler -3.5 |
| 2010 | Michigan St (5) vs. Butler (5) | Butler -1.5 | 52-50 | Butler | Butler -1.5 |
| 2010 | W. Virginia (2) vs. Duke (1) | Duke -2.5 | 78-57 | Duke | Duke -2.5 |
NCAA Championship Games
| YEAR | MATCHUP | LINE | SCORE | SU WINNER | ATS WINNER |
| --- | --- | --- | --- | --- | --- |
| 2019 | Virginia (1) vs. Texas Tech (3) | Virginia -2 | 85-77 | Virginia | Virginia -2 |
| 2018 | Villanova (1) vs. Michigan (3) | Villanova -7 | 79-62 | Villanova | Villanova -7 |
| 2017 | North Carolina (1) vs. Gonzaga (1) | North Carolina -1 | 71-65 | North Carolina | North Carolina -1 |
| 2016 | Villanova (2) vs. North Carolina (1) | North Carolina -2 | 77-74 | Villanova | Villanova +2 |
| 2015 | Duke (1) vs. Wisconsin (1) | Wisconsin -1 | 68-63 | Duke | Duke +1 |
| 2014 | Kentucky (8) vs. Connecticut (7) | Kentucky -2.5 | 60-54 | Connecticut | Connecticut +2.5 |
| 2013 | Michigan St (4) vs. Louisville (1) | Louisville -4 | 82-76 | Louisville | Louisville -4 |
| 2012 | Kansas (2) vs. Kentucky (1) | Kentucky -6.5 | 67-59 | Kentucky | Kentucky -6.5 |
| 2011 | Butler (8) vs. Connecticut (3) | Connecticut -3 | 53-41 | Connecticut | Connecticut -3 |
| 2010 | Butler (5) vs. Duke (1) | Duke -7 | 61-59 | Duke | Butler +7 |