Tiger King Prop Bets – Will Joe Exotic Get a Pardon and More
April 16, 2020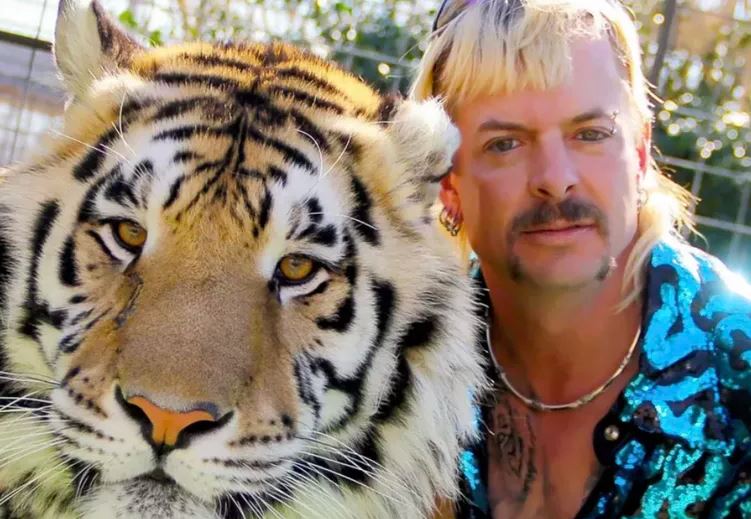 The TV series that has swept the nation during the pandemic has been Tiger King, a limited series about the battle between two large cat zoo owners and the inevitable melt-down and imprisonment of one of them. The show premiered at the perfect time, when just about every American was stuck at home, self-quarantining to avoid the corona-virus.
But there were other binge-worthy shows on during that same time that didn't get quite the response. McMillions is an HBO production that can also be viewed on Hulu now, which dives deeply into the McDonald's Monopoly game scandal from 1989-2001.
Another great show to watch is "How to Fix a Drug Scandal". This show is also a limited episode series about a massive scandal that occurred in Massachusetts. Drug lab chemists were getting high on their own supply and forging documents which sent a lot of people to prison.
My point is that there are other great shows on which to binge, but only Tiger King captured the full attention of the folks trapped at home. I believe I read or watched a report last week which said that Tiger King had generated over 34 millions views. If that were box office revenues it would equal $3.4B in tickets sales.
Online Sportsbook BetOnline.ag has created some props based on the series. You can bet these props now and get even more involved with Joe Exotic and Carol Baskin than you already are.
Will Carol Baskin be found guilty of murdering J. Lewis
NO -2500
YES +800
Will Jack Lewis' body be found before Jan. 1, 2021
NO -2000
YES +700
Will Joe Exotic Receive Presidential Pardon?
NO -2000
YES +700