What is In-Play Betting and Why is it Becoming More Popular?
May 13, 2020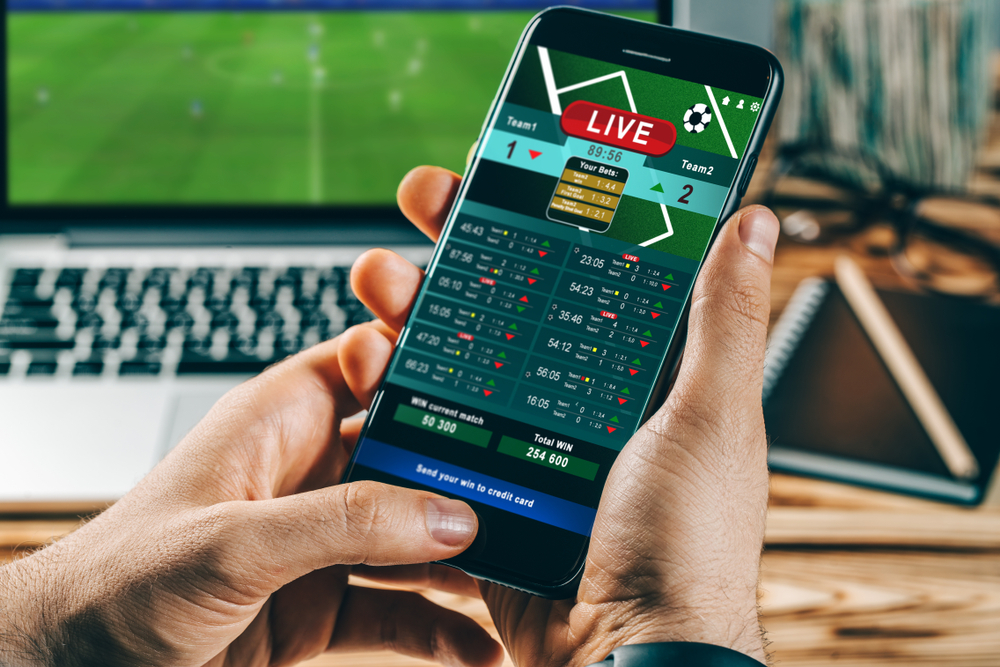 Sports betting is becoming more widespread and popular in many countries worldwide as it becomes legal. This is especially the case in the United States. Currently, there are already 23 states that have signed the legislation of local sports betting operations, and 16 more states are expected to do the same thing in the next months or years.
Sports betting is just becoming widely embraced in the US and it makes sense because it's a great way to earn more revenues and it allows people to wager legally and avoid the black market. The majority of the states that finally legalized sports betting in the US allow both in-person and online betting within the borders.
Mobile or online betting is becoming the more popular option for many people because online bookies make betting convenient. Bwin sign up bonuses and the promos that other bookies offer also make it hard for punters to not place their bets online.
Now, there are a few great reasons why punters are now choosing to place their bets online, and in-play betting or live betting is becoming a popular reason as to why these punters would rather place their bets online.
In-play betting simply allows punters to place bets throughout a game or a match. This means that the odds in a game will change almost every play of possession throughout the game. This is different from in-game betting because in-game betting only allows you to place bets before the game starts and during the breaks.
In-play betting is fast-paced and odds offered for this can even only last for a few seconds. It's a treat for punters who'd like to place multiple bets on one game. It can also be more thrilling and exciting because of the different odds you can bet on every few minutes.
With these, you should know that in-play betting may not be for everyone. It's not ideal for beginners too. To enjoy this and to be profitable when betting throughout the game, you should be quick on the draw. You should make decisions fast enough and you should be able to focus on the game and on the odds that the bookie is offering every few minutes. Sometimes, there are even odds that are only available for 10 to 20 seconds.
Many see in-play betting as an advantage because of the multiple betting options available throughout the game. This includes point spreads, alternative point spreads, moneylines, and totals. Also, since the odds change every few seconds or meaning, these odds are mainly fair.
Now, why is it that this is becoming quite a trend for punters not only the US but even in Europe? Well, in the US, it's still only getting popular. This could be because sports betting is still in the process of becoming more legal in the country.
In-play betting only accounts for less than 20 percent in Nevada. For William Hill, in particular, they would get around 22 percent of the betting handle from in-play wagering. This still shows that in-play wagering has quite a future in the country.
According to the vice president of trading for Don Best Sports, wagers in Europe are more popularly placed during the games than before the games. This means that in-play betting is already popular in the European region.
As of now, not all online sportsbooks have the option for in-play betting and not all sports can be wagered in this way. Some of the sports that can be great for in-play betting are football, basketball, baseball, boxing, UFC, darts, cricket, and hockey.
Overall, in-play betting might get bigger in the United States and everywhere else in the world. This is especially if all online bookies will be equipped with the technology to do this. Back then, in-play betting was just impossible.
It's hard to line up and place your bets every few minutes and land bookies just don't have the manpower and technology to handle such form of betting. Today's technology has just really made this possible. It made betting, in general, easier and more accessible by many. Through apps and websites, odds can be updated in real-time and in just a few seconds.
In the United States, the more territories or states that will legalize sports betting, the more people will be able to place their bets. In-play betting isn't illegal in the US, and so the US may have a huge in-play betting market similar to Europe. There are countries where in-play betting is illegal, like in Australia.