The Types of Bonuses You Can Get When Signing Up with an Online Sportsbook
May 14, 2020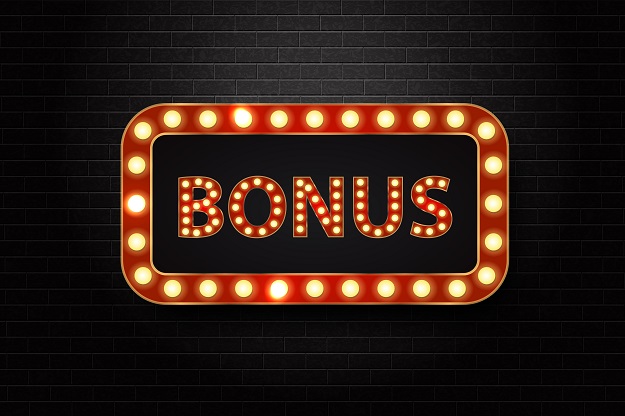 When it comes to choosing the best sportsbook, there are a few factors that you should weigh-in. Convenience is mainly what you should be looking at and this includes the convenience of being able to withdraw and deposit your money from your betting account.
Aside from those, navigation, the selection of odds and sports that a bookie has, and other features are some of the important factors to take a look at. Well, you may think that you're all set after all that, you still have one thing to consider and that's the bonus that bookies would give their customers to take advantage of.
There are a few types of bonuses that you can get from online bookies. Sportingbet sign up bonuses and match bonuses that some online bookies offer are just two examples of these. If you don't know what we're talking about, here are the bonuses that you can check if an online bookie is offering when you're looking for the right and best sportsbook.
Sign Up Bonus
A sign up bonus is the best way for online bookies to get new customers. This is a bonus that you can get as soon as you make an account with them. This varies from one bookie to another, but know that all bonuses that they would offer will always vary.
Sign-up bonuses can go as much as 100 percent of your deposit. Sometimes, it comes with a maximum amount, so don't get too excited about it. There are also times wherein the sign up bonus that you will get can only be used on specific matches or on their casino games.
Deposit Bonus
This usually comes with a sign-up bonus. It could be a percentage of your first or initial deposit. Usually, you'll immediately get this bonus after making your first deposit. However, you can't really withdraw this right away.
Bookies will require you to use the bonus on your bet to be able to withdraw it. It's typical for bookies to have a rollover requirement before you can get these bonuses.
No Deposit Bonus
A no deposit bonus is usually offered by bookies if they want to tempt bettors to place bets during major events. Just know that this kind of bonus usually carries heavy rollover rates and restrictions. You can't withdraw your winnings from this bonus right away. You might have to bet more or even play casino games to get your money.
Reload Bonus
This is somehow like the deposit bonus, but expect that what you can get here is lower than what you first got. Some bookies would only offer monthly reload bonuses. This means that you won't get a bonus every time you reload. It could only be given during a specific time of the month or even once a month. You also may need to make a specific amount of wagers before you get to withdraw your reload bonus.
Free Bets
This is the favorite of many as this basically means that you get to place a bet for free. You can get free money, but don't get too excited about it. If you do win using a free bet, you can't withdraw your winnings right away. To own the money you made with a free bet, the bookie may require you to make a deposit first. There could be a minimum amount required for you to deposit or a minimum number of bets that you should place to withdraw your winnings.
Match Bonuses
Getting a 100 percent match bonus means you get the full amount of your deposit. This has to be the most generous type of bonus that you can get from an online bookie. In fact, not all bookies offer this type of bonus because it can be pretty lucrative. This is also typically offered by bookies whenever there are major sporting events that are happening like the EPL or the NHL.
These are the most common types of bonuses that online sportsbooks would offer their customers. There still are uncommon ones that are not included on the list. Those are usually sports-specific or events-specific. Those are bonuses that you can only get during a sports event season or a match.
Overall, the bonuses that sportsbooks offer should be part of your criteria when you're looking for the best online bookie. Take into consideration how often you'll be placing your bets or what bonuses would suit your betting practices so that you get more than what your money's worth. It's something you can definitely take advantage of.