Navy vs Notre Dame Moved Back to USA – New Point Spread
June 2, 2020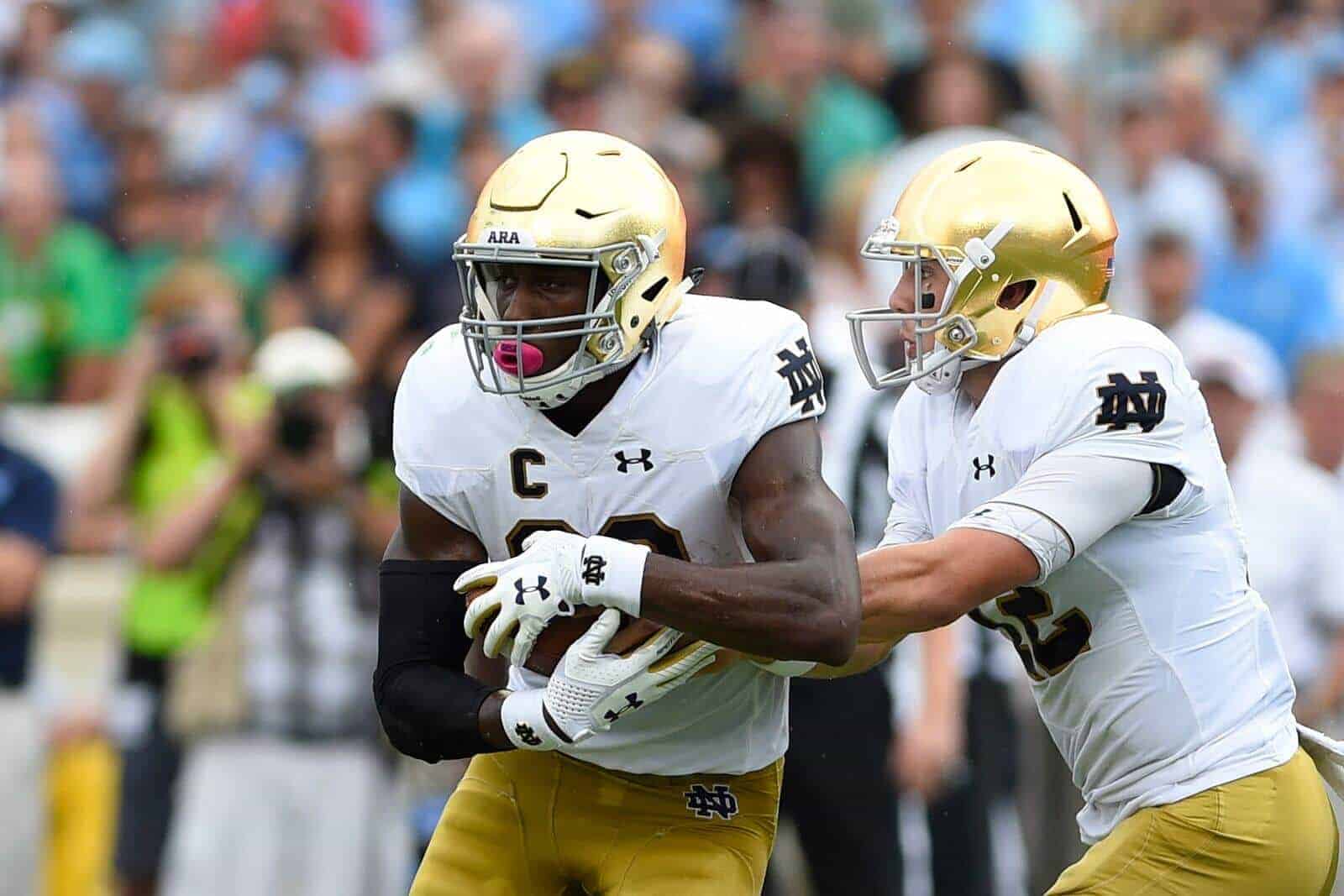 Update (6/10/20) The line at BetOnline.ag has not moved off the 16 points which was assigned to this matchup before the game was moved back to Annapolis. Therefore we are recommending a strong play on Navy +16 at this moment.
— Original Article —
The opening game of the season for Notre Dame and Navy (The Naval Academy) was slated to kick off in Dublin Ireland on August 29th. This was to be a historic trip for both schools and a step forward for college football in its goal to garner interest from abroad. But it was not to be.
Enter Corona-virus – The SARS2 Corona-virus which has infected millions and killed hundreds of thousands of people has affected just about every facet of human existence. This football game will be no exception.
Today the NCAA announced that the game is being moved back to the United States and will be played as a true home game for Navy. Corona-virus was given as the reason for the move. The 94th Navy-Notre Dame game will be played at Navy-Marine Corps Memorial Stadium in Annapolis, Maryland and will be covered by ABC or its sister network ESPN.
Point Spread
The point spread for the game when it was scheduled to be played in Ireland was Notre Dame -16 points. All action booked at that line will be considered "No Action" and bets will be refunded.
We expect the new line to be Notre Dame -13 points when it is adjusted later today. Right now there are no sportsbooks that have the new line posted. There is no total posted on this game yet.
Notre Dame athletic director Jack Swarbrick said: "The change of venue has been a very difficult decision for our colleagues at the Naval Academy, but we are in full support of their choice. We are also grateful for everything our partners in Ireland have done to make this a smooth transition. We look forward to going back to Ireland for a game in the not too distant future." – source ESPN