College Football Odds – Division Futures
June 8, 2020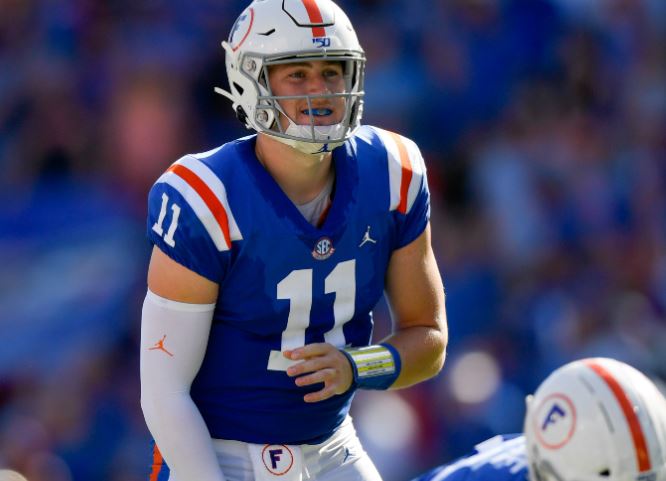 This article will feature the odds for each team to win their respective division within their conference.
As you know, many conferences have gotten so big and competitive that they have split into divisions. You can bet which team will win each conference. In fact those odds are expected to be released later this month. But you can bet which team wil win their division right now.
The SEC and the Big Ten are the most popular odds to bet when it comes to division odds. Even though only a handful of teams have a real shot of wining these divisions, they offer the most parody combined with highest profile.
Pick
Take a look at Georgia and Florida in the SEC West. Georgia is -110 and Florida is +175. Georgia is coming in as the established better team from 2019 but will have a new signal caller under center and Florida is building something very special.
QB Kyle Trask played so well in 2019 that fellow signal caller Felipe Franks transferred out, so that he could start elsewhere. There is a real buzz in Gainesville about this team and I think Georgia may be on the decline. there is value in Florida +175
Odds – Provided by BetOnline
ACC Atlantic
| | |
| --- | --- |
| Clemson | -1500 |
| Florida State | +1400 |
| Louisville | +1400 |
| Wake Forest | +2500 |
| Syracuse | +4000 |
| Boston College | +6600 |
| NC State | +6600 |
ACC Coastal
| | |
| --- | --- |
| Miami Florida | +200 |
| North Carolina | +250 |
| Virginia Tech | +250 |
| Pittsburgh | +1000 |
| Virginia | +1000 |
| Duke | +1400 |
| Georgia Tech | +10000 |
Big Ten East
| | |
| --- | --- |
| Ohio State | -200 |
| Penn State | +350 |
| Michigan | +450 |
| Indiana | +1600 |
| Michigan State | +7500 |
| Maryland | +25000 |
| Rutgers | +50000 |
Big Ten West
| | |
| --- | --- |
| Wisconsin | -165 |
| Minnesota | +350 |
| Iowa | +800 |
| Nebraska | +800 |
| Northwestern | +2200 |
| Purdue | +3300 |
| Illinois | +5000 |
SEC East
| | |
| --- | --- |
| Georgia | -110 |
| Florida | +175 |
| Tennessee | +1000 |
| Kentucky | +1200 |
| South Carolina | +2000 |
| Missouri | +2500 |
| Vanderbilt | +10000 |
SEC West
| | |
| --- | --- |
| Alabama | -125 |
| Texas A&M | +400 |
| LSU | +500 |
| Auburn | +700 |
| Mississippi State | +1400 |
| Ole Miss | +3300 |
| Arkansas | +10000 |
Pac 12 North
| | |
| --- | --- |
| Oregon | -125 |
| Washington | +200 |
| California | +1000 |
| Stanford | +1200 |
| Washington State | +1200 |
| Oregon State | +2500 |
Pac 12 South
| | |
| --- | --- |
| USC | +150 |
| Utah | +150 |
| Arizona State | +450 |
| UCLA | +1000 |
| Arizona | +1600 |
| Colorado | +3300 |
Big 12 Not Available at This Time